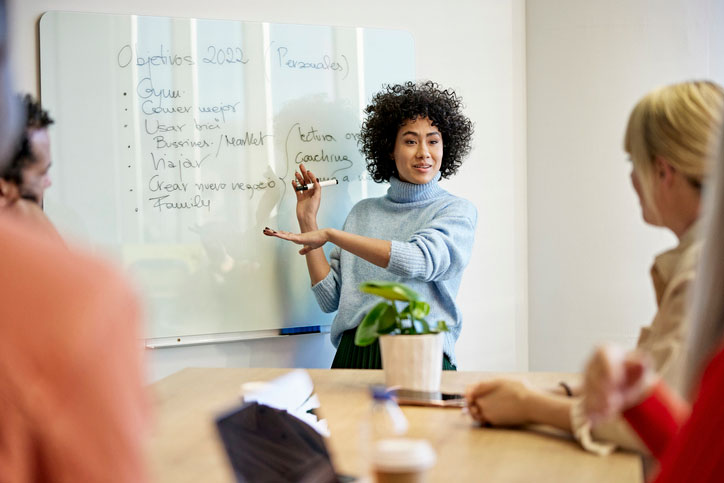 In a society as complicated as ours, it may be inevitable that some people now have jobs that entirely involve keeping track of the jobs that other people are doing.
<!- mfunc feat_school ->
Featured Programs:
Sponsored School(s)
<!- /mfunc feat_school ->
These are the project managers, tying together the efforts of people in every organization as they work toward larger goals and accomplishments.
Project managers are key players in all kinds of organizations, from healthcare services to industrial manufacturing.
As society has become more complex and industrialized, the rise of specialists in coordinating the diverse activities and resources needed to perform even routine functions has grown. The scope and tight timelines of modern projects demands trained professionals to pull everything together.
For the very reason that they are central to this function, every project manager is a sort of leader. From the most fresh-faced graduate leading a UI refresh project on a minor corporate website to experienced experts putting together satellite launches, these are the people that everyone turns to for answers. They need the vision, the communication skills, and the analytical ability to turn chaos into efficiency.
That kind of skillset, and the empathy, insight, and ability to help other people do their best work, is exactly what comes with organizational leadership degrees.
Why Organizational Leadership Is Key in Project Management Positions
It won't be news to anyone working in project management that leadership skills are some of the most important tools available to effectively guiding teams to complete projects on time and on budget.
When you look at it from a certain angle, good organizational leadership is basically indistinguishable from solid project management.
Project management isn't just about shuffling dates around on a Gantt chart. It involves a whole laundry list of tasks and skills revolving around assessment, assignment, and analysis:
Every single one of those tasks is equally important in any kind of organizational leadership. And while traditional project management training deals most with the nuts and bolts of creating timelines, developing quality metrics, and allocating resources, organizational leadership comes at the job primarily from the human angle.
From Buildings to Bombs, Great Project Management Leaders Can Take on Any Task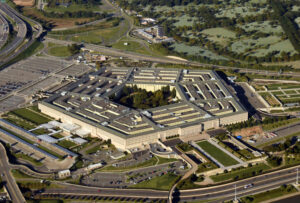 Most project managers spend their careers within a single industry, but the essential skills for leadership and project management can be applied in many different areas. If there is a great project manager in history that best illustrates that fact, it may be Lieutenant General Leslie Groves. 
Groves was the son of an Army chaplain and attended West Point. He graduated 4th in his class and joined the Army Corps of Engineers, where he cut his teeth building water supply systems, surveying canal projects, and putting together Army camps. 
When World War II broke out, Groves was tapped to put together a new building for the War Department: a massive five-sided structure that we know today as the Pentagon. It was the largest office building in the world when it opened after just over a year of construction. 
Groves was a hard driver and some people thought him too abrasive for his next assignment: leading the Manhattan Project to develop the first nuclear weapons. 
But Groves proved he had the right touch to deal with sensitive civilian physicists as well as military men. And in only a few years, the project produced the weapons that ended the war. 
Organizational leadership degrees draw on studies and analysis of effective leadership styles. They focus on developing the kinds of interpersonal skills, communication abilities, and motivational styles that bring teams together. It's the humanistic component that makes all the technical PM training actually work.
Most project managers end up getting thrown into the fire and developing those required leadership skills by trial and error. But an organizational leadership program with a project management focus bakes all those critical capabilities right into the pie.
What Degrees Are Available for Project Management Professionals Studying Organizational Leadership?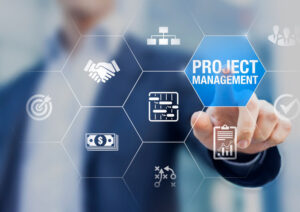 Organizational leadership skills are so important to project management jobs that you will find pretty much every project management degree, at every level, includes some courses that teach OL skills and strategies.
But organizational leadership also has far deeper roots and far broader applications. So full degrees in organizational leadership are also becoming more common. In many cases, these are offered with specific concentrations in project management to allow you to hone your technical skills alongside the soft skills required in OL.
Because they are focused on more senior positions, organizational leadership programs are pretty much only available at the bachelor's level and above. Each of the different types of degree you can pursue in organizational leadership has its own place in your education depending on the career path you are planning.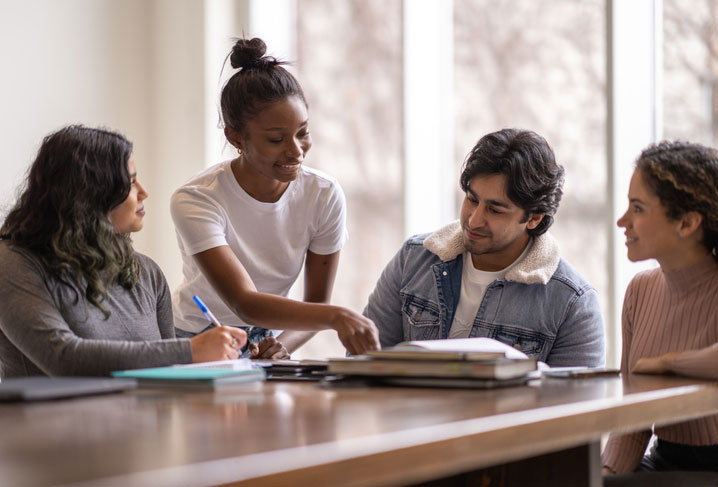 A doctoral degree in organizational leadership, or PhD, is the most advanced level of study. Taking four or five years to complete, a doctorate allows you to hyper-focus your studies in an area of interest you design together with your advisors. But PhD studies are mostly used to prepare for positions in research or academic roles, and considered less useful for active project management jobs.
Certification v. Certificate v. Bootcamp – What's with the Alphabet Soup Behind Project Manager's Names?
By Bill Johnson, PMP, MSPM, Director, Project Management Program at Saint Mary's University of Minnesota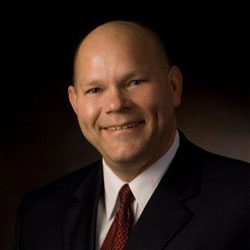 Bill Johnson, PMP, MSPM, is the Program Director for the Master of Science in Project Management at Saint Mary's University of Minnesota. Previously, he worked as a project manager in the areas of education, government, and nonprofit. Johnson has focused on medium to large projects ranging in scope from six months to two years with budgets exceeding $4,000,000. Notable projects include the U.S. Rhodes Scholars selection process for the American Rhodes Trust, capital campaign fundraising efforts, and various infrastructure projects for the City of Saint Paul and Ramsey County.
Mr. Johnson received his bachelor's degree in economics, business, and political science from Macalester College in Saint Paul and his Master of Science in Project Management degree from Saint Mary's. He was named the recipient of the 2008 Gaylord E (Gary) Christle Award, one of six international awards given by PMI College of Performance Management. In addition, he has presented at several PMI events, and teaches and lectures for businesses and the U.S. Navy. Additionally, Bill serves on the Accreditation Committee for PMI-GAC.
---
How often have you picked up a project manager's business card and seen a list of letters behind their name? What I like to call the alphabet soup of project management. Even I have those letters: Bill Johnson, PMP, MSPM. In this article, we will demystify those letters, explaining what they mean and why they are essential.Let's start with what they mean. The letters indicate what level of education and what certifications they have earned.  When we talk about the level of education, this usually refers to what degrees or certificates you have earned at an educational institution such as a college or university. For example, a BS degree is a Bachelor of Science degree. For me, the MSPM stands for a Master of Science in Project Management degree. Universities will also offer certificates, a defined number of courses that is less than a full degree. For example, Saint Mary's University offers a Graduate Certificate in Project Management, which can be earned by only taking four courses that are embedded within the MSPM degree. Certificates are an excellent way to start your graduate education and can be applied to a full degree if you so choose. Also, organizations recognize these using them to determine your level of expertise and differentiate between various positions. For example, a job description will indicate whether a bachelor, master, or certificate is needed to apply.
On the other hand, certifications such as PMP or CAPM indicate certifications that can be usually earned by successfully completing an exam run by a professional association. For example, I have a PMP certification, which means a Project Management Professional certification. You may be more familiar with the CPA certification for the accounting profession or the BAR exam for the legal profession.  These exams are usually very comprehensive and are difficult to pass. It is generally recommended that you study for a couple of months, yes months, before taking these exams. The other thing to be aware of is that to qualify to sit for these exams, you usually need some combination of education and experience. For example, you will need 32 hours of education and three years of project management experience to sit for the PMP exam. However, to sit for the CAPM, Certified Associate Project Manager, you only need 32 hours of education and no experience. Therefore, you need to understand what is needed for each. PMI, Project Management Institute, is the primary professional association that offers professional certifications specifically for project managers. One thing to be aware of is the education that you receive for your certificate or degree at a college or university is applicable to fulfill the education requirement to sit for the exam.
One last thing I would like to demystify is what is a bootcamp and how they fit into this alphabet soup. Bootcamp is like cramming for a test relying on your short-term memory in the hopes of getting you through the test. They usually are short-term, over a weekend or a few days, where you study nonstop, taking in as much information as possible, followed by taking the certification exam. Bootcamps are also expensive, costing anywhere between $1500 and $3000, and there is usually no guarantee that you will pass the exam. One thing they have going for them is that the number of hours in the bootcamp can be used to meet the educational requirements to sit for the exam. However, businesses and organizations do not recognize bootcamps to fulfill the level of education needed for a position. So they are expensive, don't guarantee to pass the exam, aren't recognized by businesses as formal education for a promotion or job, and probably won't allow you to gain the needed knowledge to be successful as a project manager.
In conclusion, my usual recommendation for students and individuals interested in being successful project managers is to be admitted into a graduate certificate program at a university where you will gain a solid understanding of all of the project management domains, approaches, processes, tools, and techniques. With that knowledge, you can study and pass the exam. Not only will you have educational credentials recognized by businesses and professional associations, but you will have a solid understanding of project management that will make you stand out to employers.
A certificate program in organizational leadership delivers a tightly focused course of study specific to OL and PM but lasts only a matter of months. You skip the general studies and have very limited elective options, but the price tag is also scaled down. These certificates are available at the post-secondary, graduate, and post-graduate levels, however, to tailor your classes to your current needs and skill level.
It's not quite as easy to find project management degrees with organizational leadership offered as a specific concentration, but there are some that are pretty close. A Master of Science in Project Leadership and Management might have a pretty even blend of PM and OL classes; many leadership concentrations in project management degrees will offer a heavy helping of coursework that leans on OL principles and studies.
Earning Dual Degrees in Project Management and Organizational Leadership
Although earning a degree in organizational leadership gives you the broadest and deepest range of strategic planning and leadership skills, there's no question that the emphasis leaves out some project management training. Similarly, a dedicated project management degree, even with a leadership specialization, will come up short on the full depth of OL training you could get.
There is one way to get through school with the full range of training available in both project management and organizational leadership specialties: earn a complete degree in both.
Dual degrees are relatively common in the organizational leadership world for exactly this reason. By stacking common required courses together so you only have to take them once, a dual degree program is shorter than if you earned each degree separately. But you still get the complete coursework required for each major, so nothing gets left on the table.
You can also handle this another way, which is to get an undergraduate degree in one field and an advanced degree in the other. This is also fairly common, particularly when the fields are aligned as closely as project management and organizational leadership are.
What Kinds of Courses Will You Find in Organizational Leadership Degrees for Project Management?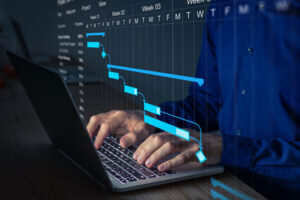 Project management courses are almost always an important part of any organizational leadership degree curriculum. Even leaders who aren't specialists in project management need some of the same kinds of skills and techniques just to run any organization. The subject of resource management, strategic scope, and general leadership are all applicable in any leadership role.
So the core coursework you find in organizational leadership degrees will include classes familiar to any PM specialist. But they will also extend beyond those technical and managerial topics. The core classes in a typical organizational leadership program will include:
Project management concentrations in organizational leadership double down on these fundamentals with additional, and specific, coursework in areas that professional project leaders must master. Those include:
Many programs, particularly at higher levels of study, will also give you the opportunity to intern or complete practicum assignments out in the real world. These will place you in the field alongside active and experienced project management leaders, allowing you to observe and participate in key leadership experiences. With the right mentorship and guided activity, you'll hone all the skills learned in the classroom so you are ready to hit the ground running after graduation.
How To Pick the Right School for Your Organizational Leadership Studies in Project Management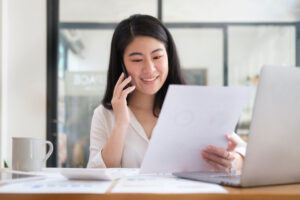 Now that you know exactly what you are getting when you enroll in a degree program in organizational leadership for project managers, you come to the next challenge: figuring out what college to earn that degree from.
Like anyone making a decision about where to pursue their higher education, there are certain common factors you will want to make sure that any program has. Those include:
The project management world is one where certifications can be important. Although it's not a hard and fast rule, many individuals studying project management look for programs that have been accredited by the Project Management Institute (PMI). PMI's Project Management Professional (PMP) certification is the gold standard in project management qualifications.
PMI accreditation isn't necessary to earn a PMP or other related certs, but it does ensure that the school's PM degree program meets the quality and content requirements that PMI looks for.
But many OL degrees aren't eligible for PMI accreditation. For those that are offered by schools of business, however, you can also check to see if they hold specialty accreditation from one of the three agencies that the business community trusts to evaluate higher learning programs:
AACSB (Association to Advance Collegiate Schools of Business)
IACBE (International Accreditation Council for Business Education)
ACBSP (Accreditation Council of Business Schools and Programs)
Working closely with the community that hires the most project management professionals, these organizations know what it takes to offer a first-rate business education. Their stamp of approval is a sure sign that business schools offering OL programs are hitting all the right marks.
Calculating the Costs of an Organizational Management Degree for Project Managers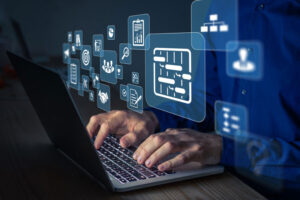 Something else any good project manager will factor into their decisions are the costs. And college costs today are nothing to sneeze at. According to the National Center for Education Statistics, for 2021, the average annual cost of tuition and fees to attend a public university came to $9,375. At a private school, it was $32,825.
And although advanced degrees sometimes take less time to complete, they are often even more expensive. Graduate tuition and fees for public schools in 2021 were $12,410 per year, while private universities charged an average of $26,597.
As with any other kind of project, though, you'll have to weigh the benefits against those costs. With new job opportunities and higher salaries likely as a PM with advanced leadership training, you will probably find an organizational leadership degree well worth the price.
How Online Degrees Can Keep Your Organizational Leadership/Project Management Education On Track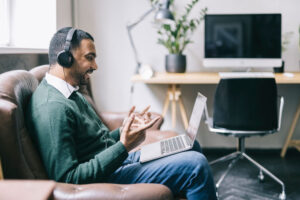 Project managers put a premium on flexibility. Being able to shuffle resources around quickly and easily is often key to getting a project out the door on time and under budget.
The same is true when it comes to education. Just like project management, things come up in life and derail your carefully laid plans for completing homework and attending courses.
So you're likely to find a lot of value in the increasing number of online organizational leadership programs available from high-quality universities today.
Online studies build in the kind of flex that every student can take advantage of. For starters, you aren't tied to a seat in a classroom on a campus somewhere every day. In fact, you don't even have to be in the same state as your college. That opens up a world of opportunities for picking programs that offer the best alignment with your goals.
And because you aren't committed to actually getting the course content at a fixed time, you can shift your studies around to whatever part of your day works best.
This lets you keep your commitments to your current job or in family matters with far more flexibility than a traditional degree. And with the high-tech tools like streaming multimedia, real-time video conferencing, and online whiteboard and chat software, you will get the same kind of great training you would if you were actually in the classroom.
Project Management Jobs Can Take Your Career in Many Directions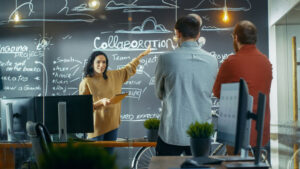 Every industry, including in the non-profit and government sectors, has projects that need to get done. Building canals, managing wastewater retention, putting together jet engines, developing fitness tracking apps… it's just a tiny sampling of the many different areas in which project management leadership is critical every day.
Project managers may have to deal with many different fields of expertise and areas of knowledge, but the challenges they deal with from day to day are strikingly similar:
And the techniques they bring to bear to overcome those challenges are all part of the standard toolset offered in project management and organizational leadership training. They spend a lot of time talking to both team-members and stakeholders. They write, review, and update planning documents and templates. They brainstorm solutions with subject matter experts. And they create a shared vision of what it will take to accomplish the goal of the project and then lead everyone toward realizing that vision.
According to the Bureau of Labor Statistics (BLS), the employment outlook for project management specialists will grow by about 7 percent between 2021 and 2031.
With all the new positions opening up in the field, you'll have no trouble finding something with the kind of focus and opportunities to put your leadership training to good use.
Leaders in Project Management Bring in Top Dollar Salaries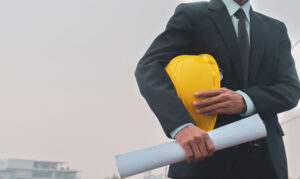 Finding a solid paycheck won't be a problem, either. According to BLS, the median annual salary for project management specialists is $94,500 per year as of 2021.
That's a pretty solid return on investment for only a bachelor's degree, but it also probably lowballs the number you can expect with additional organizational leadership training. For PMs who have invested in their leadership skills and advanced to more senior positions, pay rates in the top ten percent of the profession get you into the six figure range at $159,140 per year or more.
Of course, each industry that hires project managers has its own particular compensation rates, based on the specific demand and areas of expertise that PMs have to develop. For the top industries that employ PMs, the averages in 2021 came out to:
Naturally, the total compensation you can expect will vary depending on industry standards as well. Particularly in technology and financial areas, many compensation packages include generous stock grants, health and retirement benefits, and project completion bonuses. Those can all accelerate your actual income far above the numbers BLS reports.
Project management is a kind of proxy for many of the challenges of running a business in the 21st century. So although you can easily find satisfying and lucrative jobs as a PM, studying organizational leadership also offers you a shot at moving your career even further up the ladder. With the skills and experience to inspire and lead, you will unquestionably be management material in any industry.
2021 US Bureau of Labor Statistics salary and employment figures for Project Management Specialists reflect national data, not school-specific information. Conditions in your area may vary. Data accessed December 2022.