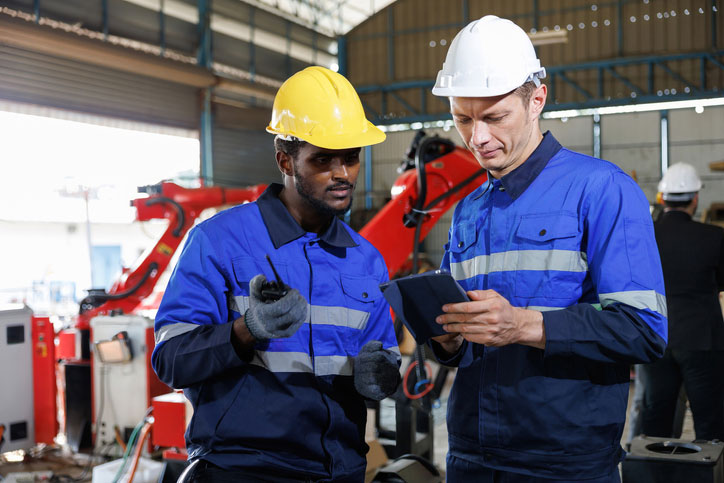 Operations. In any company or organization, it's where the real work gets done. Operations are the ground floor, holding the rest of the company up. If they aren't getting the job done, there's no product, no service, no business.
<!- mfunc feat_school ->
Featured Programs:
Sponsored School(s)
<!- /mfunc feat_school ->
Leaders sometimes get caught up in the rarified air of the executive suite, way up on the top floors. They move pieces around in strategic plans and draw big arrows on white boards to show some idealized process that will drive efficiency and value, or achieve some groundbreaking vision for their industry.
But all the pesky details of how those arrows really move happen down in Operations. And without strong leadership that is in touch with the realities on the ground, all those arrows will ever be is ink on a board.
That's why smart leaders who are genuinely interested in doing big things in their organization are wise to invest some time and specialized study developing their skills in operations management and supervision.
What Are Operations Management and Supervision Leadership Skills?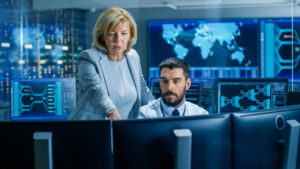 Operations management and supervision isn't really one skill, but a set of leadership skills that come together to lubricate the friction-filled process of actually getting things done in any organization. Whether it's manufacturing or service delivery of any stripe, there are a ton of real-world challenges to overcome for any organization when fulfilling its primary mission. Those come up frequently in areas like:
So leaders supervising operations processes have to be familiar in some detail with all those aspects of the organization, the people who perform them, and the business environment they operate within.
On top of that knowledge, operations leaders have to cultivate the skills to plan, influence, and troubleshoot those processes. That comes through the traditional organizational leadership skillset of strategic planning, communications, conflict-resolution, and motivation. But it also draws on some skills that you won't find in every organizational leadership degree, such as:
There are many managers who have those skills, courtesy of various degrees in business or in those individual fields. But it's the ones who put them together with genuine leadership training that can really make their organizational operations hum.
Degrees You Can Earn To Help You Develop Operations Management and Leadership Skills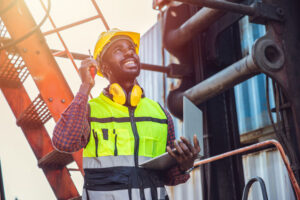 It's the addition of those extra skills and knowledge that make an operations management and supervision specialization focus valuable in any sort of leadership degree.
Operations and management skills are something that any leader can make use of right off the bat in their career. So you'll find degrees that teach this skillset starting at the undergraduate level, such as a Bachelor of Science in Organizational Leadership with an Operations Management and Supervision specialization, or even a Bachelor of Science in Organizational Leadership and Supervision. There are even associate degree programs with a two-year course of study, such as the Associate of Applied Science in Operations Management, or Associate of Business in Management and Supervision for real entry-level studies.
Not all managers and supervisors are leaders, and not all operations management and supervision degrees are aimed at leaders—make sure the degree program you are considering includes leadership courses alongside general management training.
The four-year bachelor's programs offer not just vital training in the core skills of great leaders, and specialized coursework in ops management, but also the kind of general knowledge and essential critical thinking skills that all new leaders need. The many required courses outside your major give you the sort of perspective that leaders need to develop communication skills, make strong interpersonal connections, and generally understand what is going on in the world around them.
Associate degrees also include some of this but are more highly focused on the specific needs of new supervisors getting started at the coal face. They flip the script on traditional organizational leadership education, offering management and supervisory development before you've really explored the more nuanced parts of leadership. But they can make a great foundation for future studies as a manager and leader.
Developing More Advanced Operations Management and Supervision Skills With Graduate Degrees in Leadership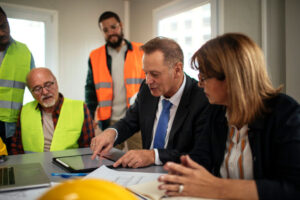 Graduate degrees in the field are where your skills really get polished up to their highest sheen, however. Degrees like the Master of Science in Operations Management with a concentration in Management and Leadership or a Master of Arts in Management and Leadership. Even a Master of Business Leadership with a focus in Quality Management can give you valuable operations management skills.
Some MBA programs come with leadership training and operations and supervision skills as well. Something like a Master of Business Administration with a Project and Quality Management concentration might fit your needs.
These one to two-year programs don't duplicate the general knowledge studies you put into your undergraduate studies. Instead, they devote their full course load to advanced classes in the specific areas you need to master as a senior leader with ops and supervision expertise.
Many advanced operations management degrees do not expressly offer organizational leadership training. That's because they are aimed at individuals who have already developed leadership skills but need to master the intricacies of operations supervision.
Certificate programs are another option for anyone who has strong leadership skills and training already, but just needs to brush up on operations management and supervision skills. These are even shorter and more focused than master's degrees, taking less than a year to complete. They may have only three or four classes. But they immediately get down to brass tacks and deliver the ops training you need quickly and inexpensively.
You can find that kind of training in certificate programs with titles such as:
How Online Studies Make It a Snap To Earn a Degree or Certificate in Operations Management and Supervision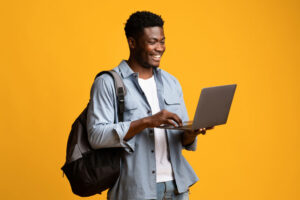 Something you'll learn in operations management is that flexibility can be king. That's true when it comes to college, too. So one thing you will definitely want to consider is picking an online degree or certificate program in operations management and supervision.
Online studies open up a wealth of options when it comes to picking a program to attend in the first place. With a specialization that doesn't have a lot of schools offering it, that alone could make the difference in whether you can earn one of these degrees or not. Since you have access to every remote program in the country, you have plenty of choices without having to pick up and move.
And that's assuming you could move in the first place. By the time many executives get around to pursing an advanced degree in ops management, they are already well along in their career path. Many have families or other social connections that make conventional attendance options tough to meet.
Online programs remove that obstacle too, primarily relying on time-shifted coursework that allows you to sit down and study your lessons when it works for you, not just at some arbitrary time of day. Streaming lectures, online chatrooms, and multimedia collaboration systems let you do your class work whenever and however it works out best for you.
Adding Operations Management and Supervisory Skills to Your Leadership Toolbox With the Right Coursework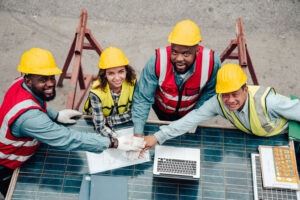 Leadership degree programs often include some elements that already boost your basic supervisory skills. For example, they call come with classes in communication and in organizational analysis and behavior—key skills to help you communicate with your team and understand what their motivations are.
But a lot of the gritty details of day-to-day management gets left out of a typical degree in organizational leadership. A focus on operations management and supervision puts that kind of information back in the program through coursework like:
Procurement and Contract Management
These classes hit some of the gory details of lining up the essential materials or service providers that your organization relies on in operations. The days of doing everything in-house are long gone; just-in-time delivery and outsourced service contracts are the inputs to nearly every operations process on the planet. So understanding how to evaluate providers, negotiate contracts, and manage those relationships are essential stuff for front-line supervisors in operations management.
Leadership in Operations Management
Although your core organizational leadership studies will cover plenty of the theories and practice of leadership, down on the gritty part of the factory floor, things may look a little different than the classroom. These courses help you chart the path to earning real respect and offering real motivation in parts of your organization where a fancy degree or long job title alone don't mean as much as knowing how operations run.
Getting through the pesky details of procurement and contracts is just the first hurdle when it comes to getting the resources you need for smooth and efficient operations. Once you buy them, you still have to get your hands on them. That's the art of supply chain management, figuring out the optimal path for both your supply inputs and your product outputs. These classes will give you a good overview of logistics processes, technology, and techniques to get you started.
Quality Management and Process Improvement
It's not enough just to get a product or service to market. It also has to be better than what the competition can offer at a similar price point. That means ensuring that your operations produce quality products, and that's the aim of these classes. You'll learn about setting standards and processes that reinforce the quality level you need with the efficiency you want. You'll also examine the world of continues process improvement and various frameworks to constantly be making your team and your products better.
Although every organization will have an operations department or team, the actual details of those operations can be very different. A global airline has a hugely different set of demands and processes needed to keep planes in the air and passengers happy than, say, a top industrial manufacturer of windshield wipers serving regional automakers.
So operations and supervision degrees will also typically come with a wide range of electives you can choose from to tune your particular studies in to the needs of your job or industry. Those include classes such as:
Mastering operations management and supervisory skills can be some of the most challenging for any leader. You have to bridge the gulf between the knowledge and expectations that you have developed as a senior-level manager and the crew out on the shop floor. And you have to do it while driving productivity and efficiency according to a larger plan.
But when you feel that skill click, there's nothing like it. A degree in ops management and supervision can help you make that click happen so you can get more done and take your organization to the next level.