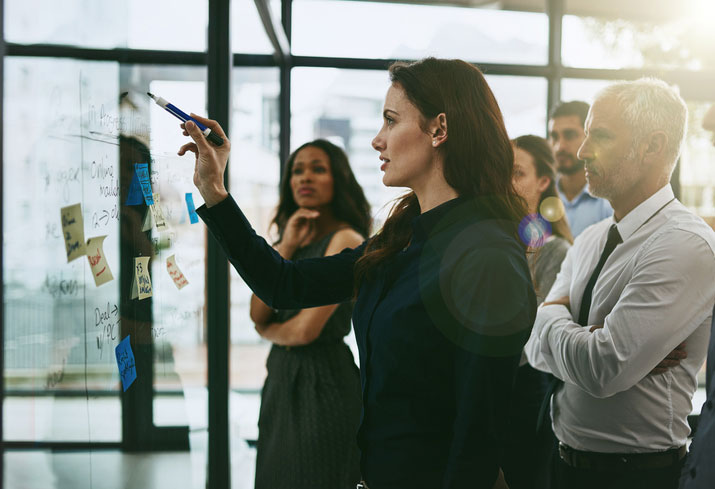 Although you'll find degrees in OL available at the undergraduate level, it's really the master's in organizational leadership that opens up positions where your training can be put to the best possible use.
<!- mfunc feat_school ->
Featured Programs:
Sponsored School(s)
<!- /mfunc feat_school ->
That's because organizational leadership is oriented at making big things happen through influential positions in a company. By their nature, those positions are high up in the food chain.
Senior management and executive roles are the places you must stand when you want to move mountains.
And in most industries today, those are jobs that go to people who have earned a graduate degree.
When you choose an organizational leadership master's as that degree, you are signaling to potential employers or your current bosses that you are serious about understanding and influencing the workforce and culture in your company and industry to make big things happen.
MOL, MSOL, MAOL, MMOL… What Exactly Is a Master's in Organizational Leadership?
A master's degree offers an advanced course of study in a professional field. With organizational leadership, what that means is a deep dive into the psychological, sociological, and managerial aspects of developing strategic vision and how to build the team to execute it.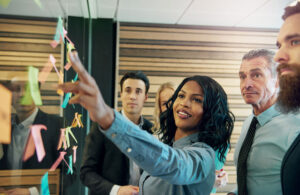 Because organizational leadership is applicable in a wide range of different fields and industries, you'll also find a lot of different kinds of master's programs that teach it. In some cases, programs focus on OL itself, giving you a pure dose of psychological and developmental training in the context of organizational leadership.
In other cases, you'll find OL offered as a concentration in another degree program, such as an MBA, MPA, MSN, MHR or MHA in Organizational Leadership. These offer their primary education in the major field, with specific instruction in adapting OL principles and techniques in that field.
Finally, you'll frequently see a master's degree in organizational leadership offered as part of a dual degree package, paired with other master's or even doctoral degrees as diverse as Osteopathic Medicine and the Juris Doctor (JD). These programs offer the full press of OL training alongside demanding professional qualifications that forge effective leaders who are also experts in their field.
In general, dedicated master's programs in organizational leadership take a year or two to complete. Concentrations in OL offered with other master's programs or dual degrees will almost always take longer, depending on the field of the other program.
Choosing Between an Arts or Sciences Emphasis in Organizational Leadership Master's Degrees
You'll also notice that many organizational leadership master's programs come in both arts and sciences options, along with some other variations. Which one should you pick?
Master of Organizational Leadership (MOL) degrees provide the pure OL training experience. They offer a deep exploration of the strategic communication, team-building, change management, conflict resolution, and performance management skillsets the business world has come to recognize in the most effective leaders. Don't expect a lot of dry business management and administration courses in an MOL, though you'll be able to add those in to fill electives if you choose.
Master of Science in Organizational Leadership (MSOL) programs emphasize the processes and mechanisms of leadership. They may stress the analytical and data management side of evaluating and guiding organizations or the technical aspects of corporate communications. They'll have a stronger focus on core business principles and concepts.
Master of Arts in Organizational Leadership (MAOL) degrees
look instead to the liberal arts as the prism for understanding leadership. Coursework will cover more of the creative and inspirational side of leadership. You'll explore the psychology and cultivation of interpersonal relationships and look at the behavioral side of management.
The choice between these is based on your professional goals and often the industry you will be working in. Any of them can equip you with valuable leadership training and knowledge to build great things; the question is only a matter of which parts of the leadership equation you want to emphasize.
Popular Options in Organizational Leadership Master's Programs
Leadership is often discussed as a generic trait, but in reality, what makes a good leader can depend a lot on context. Patton led his Third Army to victory across the muddy, exploding landscape of Northern France with a style and verve that is still studied in military textbooks; he probably wouldn't have found as much success with the same techniques trying to lead a bunch of software engineers in developing the next great social media platform.
The skills and techniques learned in organizational leadership master's programs will only take you so far. They represent a common area of creative problem solving, conflict management, and interpersonal skills found in leaders, but they don't offer the domain expertise that managing different industries may require.
Master's in Organizational Leadership vs MBA (Master of Business Administration): Which Is Right for You?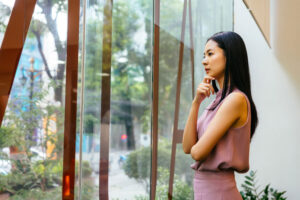 The MBA is often considered the Holy Grail of American business education. MBA graduates dominate the leadership of the Fortune 500 and trickle out into non-profit, government agencies, and all kinds of other jobs where rational, analytical administrative skills are prized.
MBA programs naturally emphasize the managerial and practical skills needed to run a business, ranging from accounting to marketing to regulatory requirements. While some of them come with courses in leadership, the techniques needed to motivate and inspire a workforce are often left for individuals to discover on their own.
Master's in organizational leadership degrees focus on exactly that missing element in the MBA. This allows students who already have an MBA or strong managerial backgrounds to cultivate the kind of leadership skills and inspirational vision to bring dry MBA strategic concepts to life for workers.
Choosing between the two types of degrees will largely depend on what aspects of your professional skills you want to focus on. And with a proliferation of dual degree options or concentrations available in both types of programs, you may not even need to make that choice.
So, you'll find today that many degree programs in specific professional fields are now available with concentration options in organizational leadership. And similarly, many MSOL/MAOL programs are available with concentrations in each of these various areas.
OL is a natural partner for business administration studies. The MBA in Organizational Leadership or MBA programs with similar concentrations, like Leadership and Organizational Health, offer a combination of the traditional and in-demand business management skills that are the gold standard for modern American executives, combined with the inspirational and interpersonal training in leadership skills. It's a potent blend for any future executive in modern industry.
Human Resource Management
HR is a natural fit for organizational leadership training. Managing people is what OL is all about, so it's very common to find MSOL/MAOL programs with concentrations in HR management. These bring together inspirational leadership skills with practical training and development and HR law and regulation courses.
Public health leaders have a renewed appreciation for leadership skills after watching Anthony Fauci and a host of other regional officials holding the country together through COVID-19. When persuasion matters most in the face of deadly outbreaks, vital skills in team-building and empathy come in handy. Dual degrees like the MPH/MSMOB (Master of Public Health/Master of Science in Management and Organizational Behavior) are a common solution for getting those skills in this highly specialized field.
The pandemic has created new challenges in nursing leadership as well, which OL studies are well-placed to address. With a workforce stretched thin and increasingly mobile, leadership skills are essential in retaining and attracting the right staff in nursing jobs of every stripe. The MSN, or Master of Science in Nursing, with an Organizational Leadership option offers both advanced nursing practice training and key leadership skills for 21st century nurse leaders.
Healthcare Administration
The rest of the healthcare system is in a similar position, and facing even more challenges than nursing alone. An aging population, new technologies, and staffing shortages create tension in all kinds of healthcare agencies and providers. The MHA, or Master of Healthcare Administration, in Leadership and Organizational Development helps current and future healthcare execs in keeping this vital industry running.
Public administrators are almost always squeezed between the demands of the public and the constraints of government. For both managing staff and agencies and managing public opinion to ensure vital projects and services are maintained, programs like the Master of Public Administration in Organizational Leadership offers important education in vision and motivation.
IT is one of the industries that is most dependent on small numbers of rock star staff. Leading and managing the individuals and teams that create tomorrow's greatest breakthroughs requires both broad vision and attention to detail. You'll find it in degrees like the MS in Technology with Organizational Leadership concentrations.
Non-profits have their own unique management and leadership challenges. They may be taking on world-shaping problems, but staff are not always well-compensated and resources can be limited. Developing a motivational and inspirational mission can come with advanced degrees like the MSOL/MAOL in Non-Profit Management.
Of course, these are only a few of the many different industries that you can find some concentration or dual degree option for in organizational leadership. As many as are already available, more are emerging all the time as the success of the OL approach spreads.
Concentrations in Organizational Leadership Master's Programs Offer Specialized Expertise
In addition to industry specializations, many master's degrees in organizational leadership offer concentrations in specific areas of leadership skills. Those can include:
You can use these focus areas to give yourself an expanded repertoire of leadership skills, or to explore and better understand styles that you already use.
Finding the Ideal School for Your Master's in Organizational Leadership Studies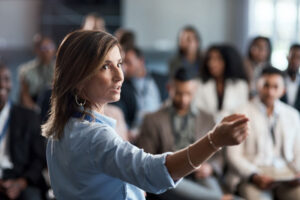 Clearly, your choice of a school to pursue a master's in organizational leadership will depend a lot on the concentration or industry alignment that you need. Not every college offers every possible combination; you may have a limited number of options that makes sense for your career progression.
But a master's degree is a significant commitment of time and money.
You owe it to yourself and your future to ensure you get the best possible education for your learning investments.
So you will need a quality school as well as one that aligns with your career goals. That's going to come down to factors like:
In some cases, you will be able to rely on specialty accreditations offered by one of the three agencies that accredit American business schools:
These are reputable, time-tested evaluations of all the critical factors involved in providing an education the modern business community accepts. In those cases where business schools are the ones running the OL program you are considering, it's a strong endorsement for that school.
Pursuing an Online Master's in Organizational Leadership
Finding online master's degree in organizational leadership degrees is no problem these days. The demographic of working professionals who are interested in these programs overlaps significantly with the kind of people who need the flexibility and focus that come with online studies.
A master's in organizational leadership online comes with all the same in-depth coursework, class projects, and discussions as a traditional on-campus program.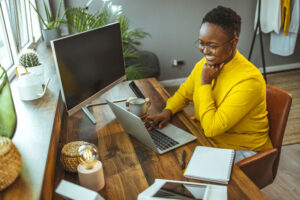 The major difference in online OL master's is that all those essential elements of the program are available anywhere you can get internet service—and usually at any time of day you want to access them.
Taking advantage of streaming lectures, online chat groups and message boards, and advanced Learning Management Systems (LMS), you won't have any trouble getting the same kind of interaction and attention as traditional students. And you'll get it all on tap, at your convenience, anywhere you can get an internet signal.
Calculating the Costs of a Master's in Organizational Leadership
The kind of advanced education that comes with a master's degree program doesn't come cheap. Whether you choose a public or a private college, the per-credit costs will be well above your undergraduate tuition rates.
Beyond that, it's tough to estimate exactly what an OL degree will run you. According to the National Center for Education Statistics, the typical annual cost of tuition and fees for schools in the United States in 2021 ran to:
For most MSOL/MAOL programs, you can count on paying that during the one or two years of attendance. But in MBA, MHA, MPH, MSN, or other programs where OL is a concentration, or where you plan to earn a dual degree, costs will vary with the specialization and the amount of time you need to attend.
A Master's-level Curriculum in Organizational Leadership Opens Doors to Innovation and Inspiration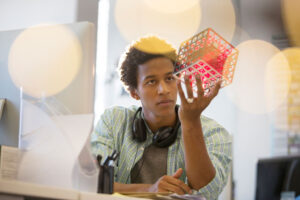 The specific coursework you'll go through in any master's in organizational leadership degree will depend on the concentration that you select and on the overall philosophy and emphasis of the school you attend.
Because master's programs are relatively short compared to other degrees, you'll have relatively few courses during your studies. Although all of them will be conducted at an advanced level and in great depth, it also means you won't go as broad. So each class can have a great influence on what you ultimately come away with from the program.
Even small differences between degree programs may have a big impact on your leadership style and skills.
In general, most master's programs in organizational leadership offer instruction in:
Leadership and Organization
Both theoretical and practical studies of what leadership means and the various models of how modern organizations are structured can impact management functions. You'll often review case studies in leadership to help open up this picture, and learn to assess your own strengths and the best leadership style to match them.
Much of the challenge of leadership revolve around helping organizations deal with change. It's both a constant in the market and a strategic necessity for successful companies. The processes of change are studied through examples and theoretical models, and you'll learn how to overcome social and cultural barriers to help motivate employees through periods of innovation and renewal.
At heart, leadership often comes down to communications. You'll have courses that explain different communication styles and techniques ranging from large-scale presentations to methods for effective one-on-one interaction to make sure your message is getting across.
Analytics and Performance Management
A good leader knows what is happening in their organization. Today, that means both being able to access and interpret various statistical and analytical measures. The complexity of productivity in an era of knowledge work, inter-dependency, and remote employees demands familiarity with different analytical markers and assessment systems. These courses will help you build your knowledge to choose the best processes for your organization, and how to use the data they generate to motivate and inspire your team.
Leaders are the people in an organization who resolve the hard problems. That usually means making a choice that is supported by some of the team and opposed by others. Learning to come to the most productive resolution in these conflicts to empower and enable the entire team is the goal of this kind of coursework, which can include studies in negotiation, de-escalation, and analyzing the deeper issues behind common disputes.
Master's Degrees in Organizational Leadership Often Come With Real-world Experience
A master's-level education in organizational leadership doesn't usually stop with classroom training. Most such programs offer you the option of getting some practical leadership expertise in the field through internship placements or even study abroad opportunities.
Through these, you can learn how culture can have a significant impact on leadership styles and effectiveness. You'll observe examples in real-time of effective leaders managing real-world organizations. And you'll break down and analyze what you have observed to absorb lessons in how you can adapt your own leadership style.
Exploring Electives in Organizational Leadership To Broaden Your Expertise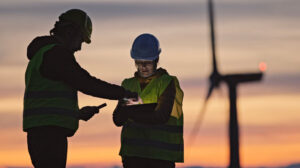 Master's programs don't have room for as many electives as other organizational leadership degrees. In many cases, most of your elective options will be determined by the concentration or specialty area you choose. You'll receive coursework that is specific to the kind of leadership challenges you will face in those industries or focus areas.
For those taking a pure OL master's degree, you'll usually get the choice of picking and choosing from among various electives that can cover either specific types of organizations or areas such as:
You can use these options to fill in gaps in your current skillset, or as a path to building your own kind of unique leadership concentration. Advisers can help you shape your curriculum to fit your needs.
A Master's Thesis or Capstone Project Cements Your Organizational Leadership Skills
A master's degree almost always comes with a culminating project designed to synthesize and demonstrate the advanced skills you have learned along the way.
Traditionally, that's the master's thesis. A written work of between 60 and 120 pages, these papers involve research and original thinking designed in concert with your advisors and intended to demonstrate your mastery of the concepts of organizational leadership.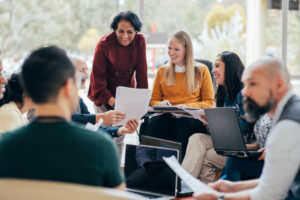 Many programs today offer a more practical alternative in the form of a capstone project. These also typically involve research and some writing, but are aimed at creating a less theoretical and more actionable demonstration of your newly acquired skills. Capstones allow students to identify a practical leadership problem, develop a methodology to analyze it, and present a possible solution through research and recommendations.
Either way, you'll have a product at the end of your master's program that will serve as a testimonial to your progress and learning that employers can count on.
What Can You Do With a Master's in Organizational Leadership?
Vision and inspiration are the common threads that run through the kind of careers a master's in organizational leadership can qualify you for. Organizational leaders are big-picture thinkers with a broad understanding of both their industry and their corporate culture. They have been trained in ways to put those two elements together to drive business goals forward and put their company at the front of the pack.
That opens up slots in senior management roles in virtually every industry. Among those C-suite and other high-level managerial job titles you'll find:
Part of being a visionary organizational leader is about transcending the boundaries of conventional jobs, however. After earning a master's degree in the field, you'll be walking around with a pretty good idea of how your skills can be applied effectively. Where you start to apply them from is only the beginning.
With a Master's in Organizational Leadership, Salary and Benefits are Generous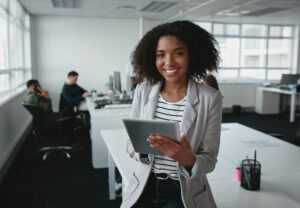 An executive with a MAOL/MSOL can be worth far more than their weight in gold to many organizations. The leverage you get with advanced leadership skills more than makes up for generous salary and benefit offerings. A workforce that is pulling together and motivated accomplishes their mission and puts companies at the top of their fields.
But once again, it's tough to say exactly what that compensation will look like for you. Every industry and every role within different parts of those industries have different salary ranges based on supply, demand, and location.
The exact job titles may vary, but the Bureau of Labor Statistics categorizes leadership roles into the areas listed above and tracks the average salary across industries:
The average salaries for those roles are generous enough; with a master's degree, however, you're in a better position to command a number in the top ten percent. In almost every case, that number tops out over $208,000, which is where BLS stops counting. The exceptions are Public Relations and Fundraising managers, who make $204,430, and Training and Development Managers, who earn top-tier salaries that come in just over $207,000.
Benefits and stock options are also commonly included in compensation packages at those levels. BLS doesn't count those, but with incentives, they can easily become the larger part of your pay as a business leader.
Is a Master's Degree in Organizational Leadership Worth It?
Only you can decide whether the costs and benefits of any degree program fit your professional goals and give you the tools you need to succeed. It's a question that has different answers in different industries and even for different individuals in each industry.
You can expect to earn your master's in organizational leadership in just two years. This can have real benefits if you don't have a lot of time to spend in school, but you know that an advanced degree is what you need to boost your career.
There are some industries where organizational leadership master's degrees carry more bang for the buck than others. Knowledge-based industries, such as technology, medicine, and engineering are heavily dependent on motivated workforces and visionary strategy. That makes them a good fit for the strengths an OL master's degree will give you.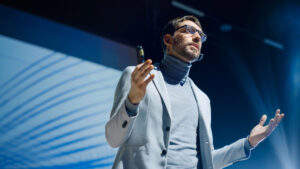 There are also certain kinds of roles in any sort of organization that benefit from OL skills. Anyone in HR or corporate training will recognize instantly that most of the problems OL helps solve are the same ones that those departments face every day. The additional expertise you can develop in finding the right solutions to those issues can carry a huge value.
Chances are you are already making pretty good money in your field by the time you start looking at master's programs in organizational leadership. At the end of the day, it's not going to be about making money. Instead, you'll pursue a master's in organizational leadership to make a difference. Whether it's within your community, your company, or the whole world, you'll come away with the understanding and expertise to rally the people on your team and make lasting changes.
2021 US Bureau of Labor Statistics job market and salary figures for Management Occupations reflect national data, not school-specific information. Conditions in your area may vary. Data accessed in November 2022.