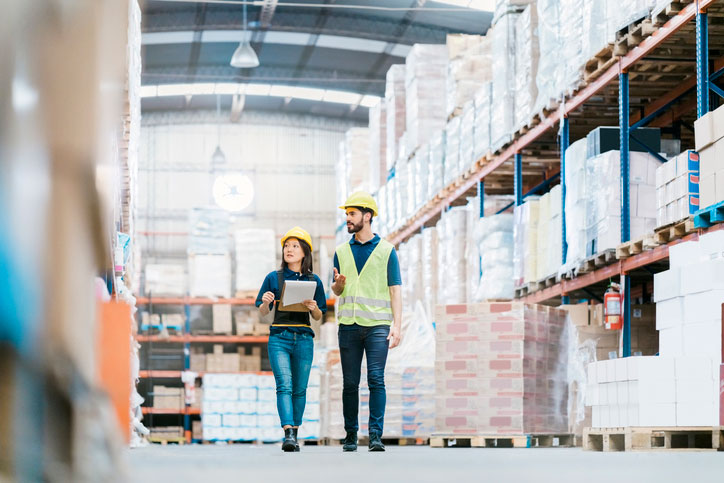 The COVID-19 pandemic created a sea change in the way that companies big and small do business. On top of all the restrictions and changes in the consumer market that came as a result of actual public health policy, though, a deeper shift emerged from an essential business function that many corporations had started to take for granted: the fragility of the global supply chain.
<!- mfunc feat_school ->
Featured Programs:
Sponsored School(s)
<!- /mfunc feat_school ->
Globalization had enabled just-in-time production in manufacturing centers drawing on suppliers from half a world away. But when the pandemic threw sand into the gears of the shipping system that supported that efficiency, the entire thing ground to a halt. And the long-term repercussions of that fragility are only beginning to be felt in the logistics industry.
That creates both a challenge and an opportunity for leaders in logistics.
There's a new world to be forged in supply chain management, and people climbing the leadership ladder today are those who will forge it.
But it's a diverse, complex world where details matter, and things can change in an instant. You have to have grade A administrative skills to succeed in supply chain management. But you also need to be able to inspire, support, and communicate with your team, sometimes from several continents away.
These are the skills you will earn and learn with a degree in organizational leadership.
How Organizational Leadership Traits Empower the Best Supply Chain Leaders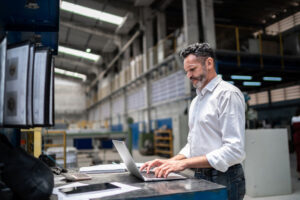 Agility and resiliency are the watchwords in supply chain management today. No one wants to get caught waiting for their TEU (Twenty-foot Equivalent Unit) cans to offload from some freighter that is fortieth in line anchored off the Port of Long Beach to get products on their shelves.
But watchwords are easy to write down and hard to live up to. Supply chain managers can't just follow a formula for adaptability. It's a creative problem-solving process that demands collaboration and innovation.
That's what is making organizational leadership training the hot new trend for logistics professionals. As an area of study that focuses on developing the innovative spirit and the kind of interpersonal skills that can motivate and inspire large, culturally diverse teams, it's a clear fit for the needs of supply chain leaders of tomorrow.
By earning a degree in OL that help you cultivate a view of the big picture and develops the soft skills needed to support big teams working on a national or international scale, you can take your own logistics leadership career to the next level.
What Kinds of Degrees in Organizational Leadership Are Available for Logistics and Supply Chain Managers?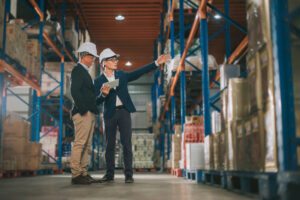 Organizational leadership is turning out to be a secret sauce that you can add to all kinds of careers and professions, so there are many degrees in the field available today.
Many degrees that deal with leadership and management in logistics aren't formal organizational leadership degrees, however. You'll find both OL programs that have logistics or supply concentrations alongside a wide range of majors in everything from business to logistics itself that offer leadership concentrations, including:
Don't let the fact that many of these don't have "organizational leadership" in the title fool you. They are still delivering the basic skills and knowledge that have come from OL research and development.
Today, almost all degrees that focus on leadership in some respect offer a curriculum that reflects the advances and principles offered by organizational leadership studies.
While you will find supply chain management studies available at absolutely every level of American college degree, those aimed at organizational leadership studies are strictly bachelor's degrees and above. The kind of maturity and experience needed to lead requires extra training.
Each of the degrees that are available has a different role to play in your career path:
You may settle on a solid career path in project management leadership with just one of these kinds of educational programs. Or you may pick up several through the course of your career, working your way up the ladder with more challenging training at each level.
When a Concentration Isn't Enough, Dual Degrees Offer a Full Slate of Training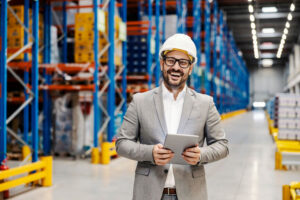 Of course, the very concept of pursuing a degree with an emphasis or a concentration means that some other aspects or concepts are de-emphasized or not being concentrated on.
So what do you do if you want a full-bore, double-barreled education in both all the details of supply chain management and in-depth organizational leadership studies?
A dual degree path is the way to ensure you don't leave anything on the table in either major area. These are very common in the organizational leadership world, since so many professions require a high level of technical education. In supply chain management, that can mean getting a degree concentration in some other aspect of logistics, like international logistics or government logistics.
Dual degrees aren't easy, but they aren't quite as tough as earning two completely separate degrees. Any common courses, like general requirements for a bachelor's degree, only need to be taken once.
Another option is to pursue different majors at different levels—a bachelor's degree in logistics, for example, followed by a MAOL or MSOL as an advanced degree. This lets you focus on the core elements of each discipline separately, and can make sense if you are already experienced in your field but angling to change the course of your career toward more executive positions.
An Organizational Leadership Curriculum Offers the Soft Skills That Make Supply Chains Tick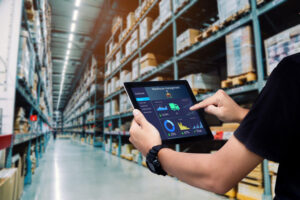 Although everyone focuses on the cans and cargo ships that haul them, at its heart logistics is a people-centric business. Knowing who to talk to down at the warehouse, which executives will take your call at a global air freight company, and who you can count on to make the connections is key stuff for logistics execs.
Degrees that blend together organizational leadership and logistics training have a lot of material to throw at you. Inevitably, each college and department will make their own choices about what aspects they want to emphasize and how best to bring the subjects together.
Chances are, though, you'll find courses in the same general core subjects in just about any organizational leadership and logistics degree curriculum. They'll include classes like:
Fundamentals of Organizational Leadership and Management
This coursework lays the foundations for your studies of how leadership happens. Through readings of case studies, research, and analysis of leadership cases and history, you'll come to understand the principles that power the processes of effective leadership.
There's no getting away from the fact that a strong understanding of transportation, tracking, and inventory systems is key in any logistics career. To be a leader in the field, you'll need all your attention focused on the courses that take you through the ins and outs of modern logistics operations.
Analytics and Information Systems
Forecasting has a lot to do with planning ability in both logistics and leadership. Today, that means a strong familiarity with management information systems and the principles and processes of quantitative analysis. This coursework will teach you how to use modern data gathering and analysis to both develop supply chain and personnel management strategies.
Ethics in Business and Leadership
Ethics has a strong role to play in effective leadership. These classes will walk you through the philosophy of ethical behavior in both business and your interpersonal interactions. You'll confront the hard categories of issues that come up and require strong leadership to get through.
Organizational and Cultural Psychology
The behavior of humans in organized groups is a whole focus area in the world of psychology. It's valuable data that any leader will want to master, particularly in culturally diverse fields like logistics. These classes will give you concrete examples and methods of coping with cultural and organizational conflicts rooted in social psychology, whether it's truck drivers versus dock workers, or your China team versus your Vietnamese organization.
Process Improvement and Change Management
Logistics professionals have to adapt on the go. When the freighter with your key chip shipment has to divert to pick up some random sailor in trouble at sea, putting them a week behind, you better be on your toes with some alternative options. These classes help you figure out how to build your organization's systems to deal with change, as well as how to treat change as an opportunity to always do better.
Clarity in communication is tough in international logistics and in leadership. But it's absolutely necessary in both fields. Coursework in this area will teach you not just what to say to get your important points across, but also when to say it. The art of cultivating strong bidirectional communication is vital for leaders to master, and this is the coursework to help you do it.
A lot of leadership in the logistics field comes down to pretty nuts and bolts organizational administration. So you'll be taught all about the basic tools of project management, from resource management to effective timeline projection.
Particularly at the bachelor's degree level, you'll also have plenty of chances to fine-tune your education with the right kind of electives. Electives are offered in just about every field of knowledge under the sun. With logistics, that can be important because so many different kinds of industries and areas of expertise are involved in different supply chains.
So if you want to become a leader in transshipping red blood cells with tight expiration dates to staging points globally, throwing a few biology or health classes into your curriculum could bring big advantages. Cultural studies are always a smart investment for anyone planning to get into international shipping. And if you want to boost your leadership skills, studies of history and social movements are always a great bet.
At the more advanced levels of organizational leadership studies, you often get the chance to tailor your training to your specific interests through the right choice of thesis or dissertation topic. Advisors will work with you to build a research and study plan around your goals.
And on-the-job experience is always valuable in such a hands-on industry. So internship and other practical training experiences are also a big part of many logistics-focused OL programs.
Choosing the Right School for a Logistics and Supply Chain-focused Organizational Leadership Education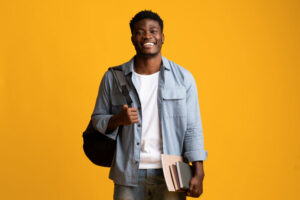 On top of looking into the exact kind of curriculum that you can expect with organizational leadership degrees at different schools, you will also want to consider many different qualities associated with the school itself.
As you will find in the logistics industry itself, plans that look great on paper don't always translate into awesome real world experiences. So an amazing degree curriculum plan on a random school website doesn't always translate into the best possible education for your goals.
You'll want to look hard at the different schools you are considering for your organizational leadership studies, evaluating factors such as:
What Will It Cost To Get an Organizational Leadership Education for Logistics and Supply Chain Professionals?
A vital part of the logistics process is calculating costs and benefits. Do you pay for air shipping to get a critical part four days faster than ground, and recoup the expense by getting your product to market sooner? If it doesn't pan out, you don't push the button.
You're probably going to look at your college education in organizational leadership and logistics through a similar prism. College costs are only going up today, and student loan debt is one of the great stories of our time. So pricing will absolutely be another factor in your decision of which school to choose.
The National Center for Education Statistics is the group within the Department of Education that tracks the costs of college over time. According to their data, in 2021 the average cost of tuition and fees at a public university for an undergraduate degree was $9,375 per year. At a private college, that ballooned to $32,825.
Graduate education costs are even higher in many cases. For 2021, a public university graduate program averaged $12,410 per year. Private universities charged $26,597.
Of course the schools you look at will inevitably come in somewhere above or below those prices. But with a knowledge of what the typical prices are, you can make your comparison just as you can with ground versus air freight costs to get the best deal for your goals.
Online Organizational Leadership Degrees in Logistics and SCM Offer Options for Every Stage of Your Career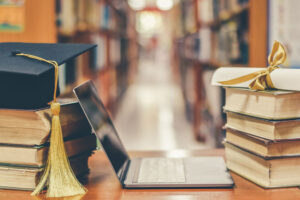 Another option to help keep your college costs down is to consider taking an online degree program.
Although the tuition and fees are often the same as a traditional degree, online programs offer more flexibility in both keeping your income up while you study and lowering your total costs of attendance.
First, online studies open up many different programs across the country, without forcing you to relocate. That both allows you to stay close to home, which may be a cheaper lifestyle, and to choose from among low-cost programs anyway.
Next, most online degrees offer their coursework asynchronously. That means that you can attend and focus on class at any time of day that is convenient for you, not just fixed hours. So you can fit your schooling around your day job or other obligations.
The quality that comes with online studies today is every bit the equal of traditional degrees. High-tech videoconferencing, class streaming, and online collaboration software ensures you get the same experience you would if you were sitting in a lecture hall.
Jobs for Logistics and Supply Chain Leaders Are Growing Like Wildfire
As you might have guessed with all the supply chain turmoil facing businesses and governments today, logisticians are going to be a hot commodity in the job market over the next decade at least.
According to the Bureau of Labor Statistics (BLS), the rate of growth for logistics professionals will be 28 percent between 2021 and 2031, much faster than the average job growth rate.
Those jobs will pop up in just about every industry, dealing with all kinds of different challenges and demands. The motor vehicle industry is frantic to source and supply rare earth metals needed in battery packs for the suddenly exploding EV (electric vehicle) market. Electronics manufacturers need to route products from Taiwanese chip plants to assembly facilities in Southeast Asia and then on to global markets. Even American retailers are scrambling to get products on shelves, even when the supplier is right down the road.
They're all facing the same challenges:
Facing down and overcoming these problems is a job not just for someone with a well-developed understanding of the technical details of global logistics. It also requires individuals with leadership qualities who can forge new paths before the rest of the industry gets there.
A Degree in Organizational Leadership Can Create a Generous Supply Pipeline to Your Bank Account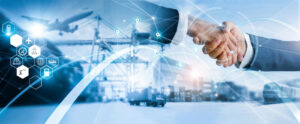 BLS tracks not just growth rates in logistics, but also other data that will be a big factor in your career and educational decisions: salaries.
For 2021, BLS found that the median annual wage for logisticians was $77,030.
That's a pretty solid salary for someone with a bachelor's degree in logistics or supply chain management, but it's probably not completely reflective of the additional money you can earn with organizational leadership training. More advanced degrees will also boost your pay.
With organizational leadership training, you're likely to be looking at compensation ranging in the top ten percent of all logisticians, which came to more than $122,390 in 2021.
And even that number may not reflect where a logistics professional with leadership skills can really end up. With the right strategic planning and communication skills, together with an in-depth picture of supply chain management, some of the top jobs at the C-suite table open up. You could be looking at advancing into roles such as:
It's also true that salaries vary between industries. Some kinds of businesses have a much heavier reliance on supply chains to keep critical operations going. Those industries pay top dollar for the right leaders in logistics to keep the cargo moving. The highest paying industries for logisticians in 2021, according to BLS, were:
If you're someone who can make the trains run on time, then a career in any of those industries or more are on the plate for you.
2021 US Bureau of Labor Statistics salary and employment figures for Logisticians and Top Executives reflect national data, not school-specific information. Conditions in your area may vary. Data accessed December 2022.