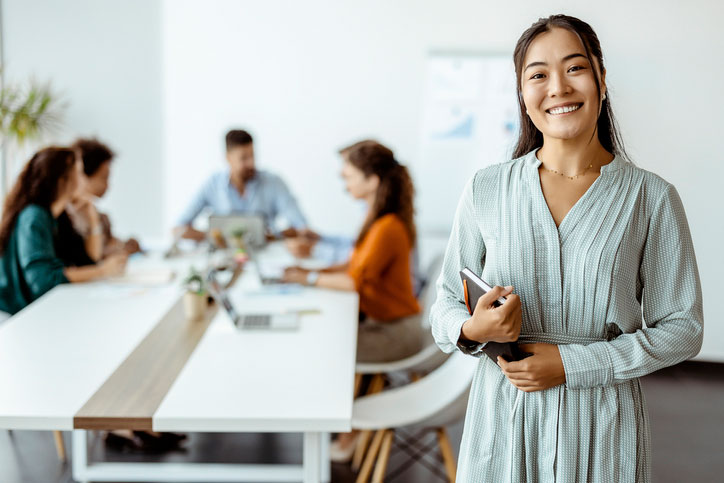 There's no question that public administration is among the most serious and high-impact roles in American communities today. At the city, state, county, and even country levels, the United States is dealing with massive challenges to welfare and quality of life stemming from big issues like:
<!- mfunc feat_school ->
Featured Programs:
Sponsored School(s)
<!- /mfunc feat_school ->
These are all problems that fall into the lap of professional public administrators. And they come on top of many things that aren't problems at all, but that the public takes for granted, such as:
Public administrators are hard at work behind the scenes maintaining all those services as well. And they do it with a constant eye on limited budgets, public opinion, and the shifting guidance of elected officials.
It's not an easy job to fill. Evaluating, balancing, and fulfilling the needs of different groups requires consummate expertise in:
But it turns out there's another field of expertise that involves developing skills in all those areas, and using them to motivate and inspire both the general public and the employees who serve them. It's called organizational leadership, and more and more public administrators are looking for degrees to teach them those valuable skills.
Why Organizational Leadership Is the Perfect Style for Public Administration
Public administrators are consensus-builders by nature. In a democratic society, the will of the people has the final say. But in a diverse, pluralistic community, that will is all over the place until someone with the right leadership skills comes in to knit it all together.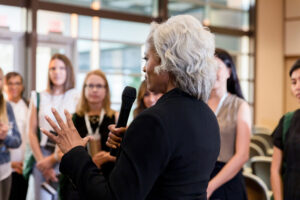 That's why organizational leadership is the perfect approach for public administration jobs. It's a vision of leadership that seeks first to understand, and then to motivate and inspire.
If politics is the art of the possible, then organizational leadership is about redefining the possibilities.
In fact, many people enter public service with just this kind of inspirational leadership in mind. Organizational leadership training offers the tools and techniques to master all the gritty details you need to be successful as a public administrator.
The Many Degrees Available in Organizational Leadership for Public Administrators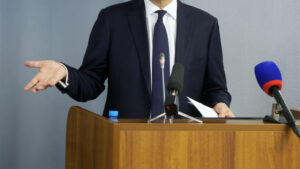 Public administration degrees have to cover a huge range of possible skills and subjects. Public administrators may end up in specialties as different as public transportation and healthcare; they run nuclear regulatory agencies and agricultural inspection organizations. And they do it at every possible level of government, from the smallest township all the way up to the federal level.
So you can find degrees in public administration offered at almost every level of college. But to look at those that you will need if you aspire to a position where you can put organizational leadership skills to good use, you'll be looking primarily at the bachelor's level and above.
Bachelor's degrees offer not only a strong education in public policy and leadership skills, but also a good general education and critical thinking skills. You'll need one to either get started as a public administrator to advance to higher educational studies. A Bachelor of Science in Organizational Leadership with a Public Service Concentration or a Bachelor of Arts in Leadership and Public Administration may be just the ticket. For some public administration roles, more specific options, like the Bachelor of Arts in Organizational Leadership with an Emergency Management concentration, are available.
Organizational leaderships studies in public administration really get serious at the master's degree level. You'll find degrees such as:
You'll also find that you can earn either a degree in public administration with an organizational leadership specialization, like a Master of Public Administration (MPA) in Organizational Leadership, or vice versa: a Master of Arts in Organizational Leadership (MAOL) with a Public Administration specialization.
For students who are really gung-ho, there are also Phd programs in public administration and organizational leadership. These doctoral degrees focus largely on research and academic exploration of the fields. When it comes to public policy, however, there are plenty of practical opportunities to find work and influence the process through academic work.
Other Paths to Leadership Jobs in Public Administration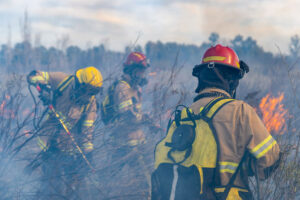 Like every other profession, public administration has a number of highly specialized niche roles that require a very specific career path and education. A public health director is a public administrator; they are far more likely to need a medical degree or a degree in public health than a degree in public administration.
But that's not to say that organizational leadership or public administration training isn't valuable in these positions. A police or fire chief may start working their way up the leadership ladder with a degree in fire science or public safety. When they start getting into more administrative roles, though, they may be looking for advanced degrees that have a more management and leadership focus.
You will have to explore your own specialization to see what qualifications are most common for senior leaders. Many MPA programs offer specializations in areas like health systems, emergency management, or other niches. And you might also find MAOL/MSOL degrees that have a concentration in areas like healthcare or non-profit management that may be a great fit for your career goals.
Finally, you'll also find  certificate program options that offer organizational development training specific to public administrators. These are primarily available at the graduate level, requiring you to first earn a bachelor's degree and often have some experience under your belt. But with only a few months and a handful of courses to complete, they are a fast-track to specialized leadership knowledge and skills.
Dual Degrees To Develop Public Administration and Organizational Expertise Equally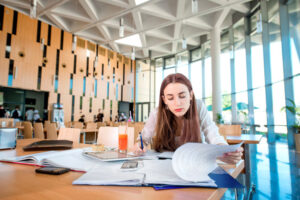 Sometimes, you really do need the entire range of expertise and knowledge that comes with a full degree program. Splitting the difference, like picking a public admin concentration in your OL degree, doesn't always cut it.
That's why you will frequently find dual degree options for public administration and organizational leadership. Pursuing both at the same time gives you the full load of major courses on both sides, while allowing you to take general requirements courses only once.
Some schools also offer combination tracks that stack a bachelor's and master's degree, such as a Bachelor's in Public Service and Administration together with a Master's in Organizational Development and Management.
An Organizational Development Curriculum Can Be Tailored to the Challenges of Public Administration
The nuts and bolts of your degree will depend in large part on which emphasis you have decided to pursue. But in general, degrees of all types that mix public administration together with organizational leadership cover subjects such as:
Analytics are a big part of any modern organization, and government is no different. You'll learn how to use the tools of data gathering and data analysis to develop a deeper, more nuanced understanding of both your team and of the issues facing them.
The principles of organizational leadership have emerged from research, theory, and the analysis of generations of leaders stretching back into history. You'll read the case studies, learn the lessons, and see how the magic happens through effective leadership. You'll get a similar background on public administration and learn how the two fields have developed together over the past century.
The American melting pot extends not just through communities, but through government agencies. Coursework in culture and social justice will help you both appreciate the broad range of values and traditions in the American public, but also how to manage diversity within your own and related agencies.
It's called public service for a reason—servant leadership is the norm in public administration, where the job is all about accommodating the requirements and fulfilling the needs of the community. The unique nature of service as a leader is explored through coursework that explores the limits and unusual demands of public sector management.
Public administrators are rarely on the front lines alone. Collection action is a common solution to many of the issues they face. Community development courses offer insight into the process of bringing diverse groups and individuals together into the planning and execution of solutions that benefit the whole.
Public administrators are both constrained by and responsible for executing the dictates of law and regulation. At the same time, they are often the experts that are tapped by legislators to help draft and plan for new laws. Public policy courses take you through the sausage factory of legislation and help you understand both the process and how to engage big-picture thinking and planning into legislative work.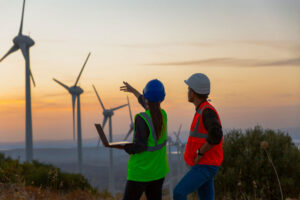 Particularly at the bachelor's degree level, you'll also have plenty of room to fit in elective courses you can use to tailor your studies even more. Coursework in criminal justice or the law can prepare you for a public safety administration career. Classes in technology or energy infrastructure can give you an edge with the next generation of clean power generation.
There are also frequently opportunities to study overseas to hone your international relations skills and develop ideas from how other countries are leading their communities into the future. And internships and practicum placements can put you in existing public service agencies to see how the sausage is being made for public policy today.
Finding the Best School for Your Public Administration and Organizational Leadership Studies
The college you pick for your public administration and organizational leadership studies can have a huge impact on your career path. There are strong ties between academia and public policy development. Faculty and researchers at certain universities are plugged in to government agencies at the highest levels. Where and who you learn from can shape your own ideas and methods, not to mention providing you with the right references to land the jobs you want after graduation.
So what exactly should you look for to find the right university to match your career goals? Things to start with include:
There is no specialty accreditor that handled organizational leadership majors specifically, but they are often offered by business schools. If that's the route you are taking, you might also consider a specialty accreditation from one of these three organizations as a stamp of excellence:
IACBE (International Accreditation Council for Business Education)
ACBSP (Accreditation Council for Business Schools and Programs)
AACSB (Association to Advance Collegiate Schools of Business)
Cost Is Always a Factor in Public Administration Leadership Degrees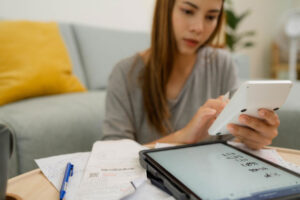 Another factor that just about everyone must consider when approaching higher education today is the cost of a degree. This is particularly true for anyone bound for public service jobs. Although the work is important and offers great chances for advancement and excellent benefits, it rarely provides compensation as high as equivalent roles in the private sector.
According to the National Center for Education Statistics, as of 2021, the typical annual cost for fees and tuition for an undergraduate degree was $9,375 at a public university and $32,825 at a private college. For graduate programs it was $12,410 at public schools and $26,597 at private universities.
You'll have to decide what the education is worth and how important those organizational leadership studies will be in your own career.
There is one other important consideration: many public service roles come with student loan forgiveness options after you have put in enough time on the job. That can make a leadership degree easily worth it over the long haul.
Online Organizational Leadership Degrees for Public Administration Make Attendance Easy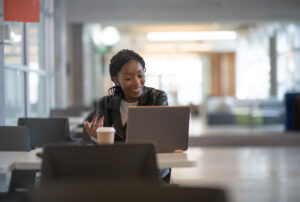 Online degrees are becoming more and more popular in almost every field, and for good reason. For most students, the opportunity to pick up and relocate to attend the best possible school in their field happens only once and early on, if ever.
By the time you get to a point in your career where you are thinking about advanced leadership studies, it's not that easy to go where the best college is. Even if you could, carving out the time to attend traditional classes on campus is a stretch for mid-career professionals.
So online degrees allow you to find the program with the best possible fit, and to fit classes in when and how you can most easily complete them. If that means on your iPad in the bath after a hard day processing social services paperwork, it's no problem. If you want to get up early and watch a video lecture on your phone at the gym, that's perfect.
With modern technology giving you the tools and flexibility, you'll have no problem absorbing all the information you need to become a superb leader in public administration… without putting your career on hold.
Roles for Public Service Leaders Exist in Every Agency at Every Level of Government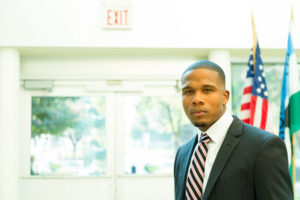 Once you start looking for them, you'll see public administration leaders all around you. From top-level federal roles like the directors of the Department of Transportation or Health and Human Services, right down to your local county land use plans examiner, every level of government has plenty of opportunities to exercise leadership in public service.
With the wide range of different focus areas and missions behind these jobs, it's hard to generalize about what your day-to-day experience in the office might look like. The state ecology director has a pretty different set of responsibilities from a small-town city administrator.
Not all public administration roles are with government. Many non-profit organizations have stepped up into various public services roles, and they require strong and effective leadership as well. Community health organizations, environmental policy groups, and drug rehabilitation services all fall into this category.
What public administration leadership roles do have in common is a need to take data, regulatory requirements, and guidance from elected officials into account and develop plans to accomplish their mission. That often includes critical tasks like:
Public Administration Leadership Salary Levels Reflect the Importance of the Role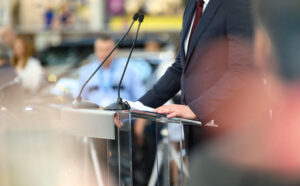 Pinning down salaries for public administration jobs is just as difficult as pinning down the jobs themselves. With the wide range of specialties, responsibilities, and sizes of different public service organizations, there's just no one right number to put on your salary potential after earning an organizational leadership degree for public administration.
Reflecting the difficulty, the Bureau of Labor Statistics (BLS) lumps most public administrator jobs into the category of Administrative Services and Facilities managers. That covers all kinds of roles with the general responsibility of planning, directing, and coordinating activities that makes organizations tick.
To extract the most likely kinds of compensation for genuine public administration jobs, you have to look deeper into the data. Classified by industry, the 2021 median salaries in government and non-profit roles were:
Tacking organizational leadership training on to your managerial and professional skills is usually good for a bump above the median, however. Unfortunately, BLS doesn't dive that deep into the specific governmental and civic administration jobs. But for the category as a whole, the top ten percent of administrators earned more than $161,140 in 2021.
Some public administration roles are elected, however. BLS does track those salaries separately. For 2021, the median compensation for elected officials came to only $32,270. Many of the officials included in that range are effectively working only part-time, however. In positions of greater responsibility and with larger constituencies, the top ten percent made $100,580.
And in all cases, you'll find that jobs working for government agencies come with generous pension and other benefits. These are great additions to your total compensation that BLS doesn't account for.
But salary and benefits aren't the first thing you think about when you are exploring leadership roles in public service. You already know it's a tough job that not everyone will appreciate. But you also know that it needs to be done. The community is counting on someone to step up and make a difference. And when you do that every day, the digits on your paycheck turn out to not be that big a deal.
2021 US Bureau of Labor Statistics salary and employment figures for Legislators and Administrative Services and Facilities Managers reflect national data, not school-specific information. Conditions in your area may vary. Data accessed December 2022.