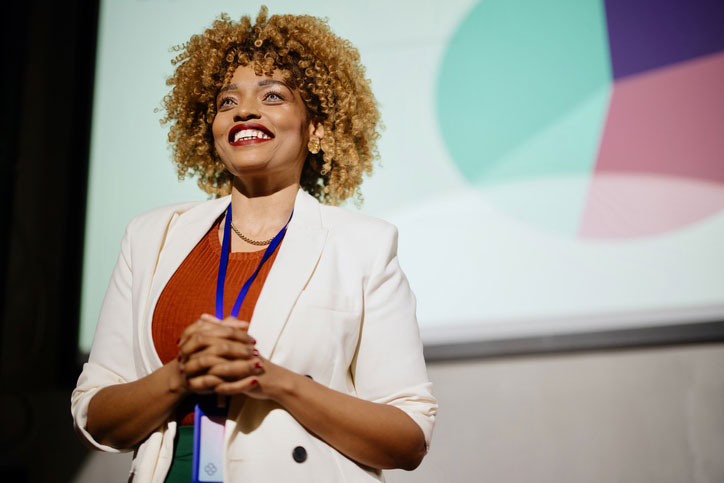 What Can I Do with an MBA in Organizational Leadership?
While organizational leadership is a discipline that pays dividends in almost any kind of industry or field of practice, it's unquestionably most often put into practice in business environments.
<!- mfunc feat_school ->
Featured Programs:
Sponsored School(s)
<!- /mfunc feat_school ->
That's why combining organizational leadership studies with the traditional educational pinnacle in the business community is so powerful.
The Master of Business Administration is still king in the world of business education.
For decades, earning an MBA has been the ticket to the C-suite of major American and even multinational corporations. Pick a global company and look at the credentials, you're going to see those three initials behind them most of the time. Tim Cook at Apple, Jamie Dimon at JPMorgan Chase, Mary Barra at GM… they've all got one. Heck, sometimes even the spouse of the CEO has an MBA, like Melinda French Gates.
The MBA today is available with concentrations and focus areas in all kinds of different areas of expertise, from healthcare to marketing. But organizational leadership is one that offers a master class in taking your business management and administration skills and blending them with genuine, visionary, inspirational corporate leadership.
How Organizational Leadership Brings the Missing Piece of the Puzzle to MBA Programs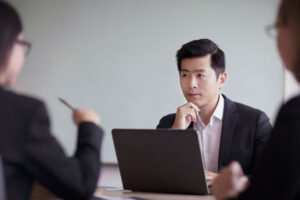 MBA programs don't lie: they teach you everything you need to know about mastering business administration.
But administration is a dry, uninspiring job when you get right down to it. Administrators run the numbers and make schedules. They write memos and file reports. It's all important stuff that has to happen, make no mistake. But it doesn't put the fire of inspiration in the souls of corporate teams and business partners.
Now take that highly trained administrator, with all their bean-counting and strategy, and throw in coursework in organizational behavior, cross-cultural management, and strategic communications. Other courses, like negotiation theory and project management, are equally at home in both fields.
Suddenly you have senior executive material that has not only mastered the essential aspects of economics, finance, and operations, but who also opens up new strategic visions for the company. Not only that, but they come with the communication skills and inspirational leadership abilities to bring together the right team to get the job done.
That's the promise of a Master of Business Administration in Organizational Leadership. And it's something that more and more companies are looking for.
Considering a Master's in Organizational Leadership vs an MBA?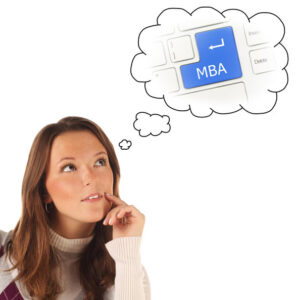 An MOL (Master of Organizational Leadership) or MAOL/MSOL (Master of Arts/Science in Organizational Leadership) is generally considered to be the pinnacle of organizational leadership training. So when would you consider one of those degrees and when should you pick an MBA in Organizational Leadership instead?
The differences are all about focus. MAOL/MSOL programs are primarily about the arts of leadership. You can find those degrees offering concentrations in business management, which will throw in a handful of elective classes that cover subjects similar to an MBA. But the primary course of instruction will be about developing leadership skills.
In an MBA, the focus will be on business. You'll get all the same instruction as any MBA student in the essentials of finance, accounting, logistics, and overall business strategy. The elective courses, in this case, are those that add in the essential skills of organizational leadership.
There's really no wrong choice to make here. It's all about your situation and the career objectives you are pursuing.
The MBA in Organizational Leadership Curriculum Offers a Master Class in Taking Business to the Next Level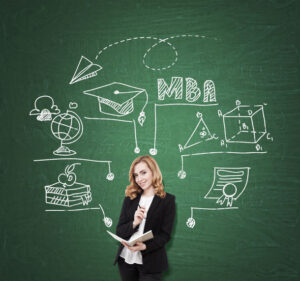 An MBA in organizational leadership is still an MBA. That means some hardcore studies in the roots of what makes business tick. It's a nuts-and-bolts curriculum, rooted in case studies of successful business and analytical tools that teach you how to replicate that success.
At the same time, the organizational leadership focus will throw some humanity onto those numbers and formulas. You'll spend more time focusing on the people side of the business, not with the raw calculations of training costs and benefit yields, but through an understanding of individuals and personality.
Organizational leadership studies bring the human factor into the foreground, so you will learn how to motivate and get the most out of your staff.
The core business studies in your degree will include subjects like:
They cover all the aspects of business management, from setting up a budget to negotiating financing.
When you get into the organizational leadership aspects of the program, you'll find courses such as:
These bring psychology, motivational communication, and interpersonal skills into your arsenal. You'll learn how to adapt best management practices to take advantage of the human capital in your organization, and at the same time how to trust your staff and boost their own careers along the way.
And some courses are right at home in both the business and the organizational leadership categories. Those include:
All of these are areas that every business administrator relies on every day. But when you throw them in the blender with organizational leadership studies, they also offer a set of tools for building effective and driven teams.
Experiential Learning Is a Core Piece of the MBA Magic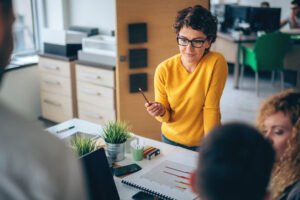 MBA programs are also renowned for putting students in the hot seat with class projects tied into real-world business operations. Businesses come to schools with top academic credentials for a chance to tap into the expertise available. And students benefit from working with professors and fellow classmates on real business projects that put their training to the test.
It's also common for MBA students to land internships at top companies, where they can both practice their new business and leadership skills and be mentored by accomplished professionals. You'll come away from those experiences with a new sense of your own abilities, as well as the challenges that senior leadership faces.
Put together both the theoretical and practical parts of the program, and you have a formidable set of skills that bring business strategy and administration together with visionary leadership to make your dreams come to life.
Choosing a Business School for Your MBA in Organizational Leadership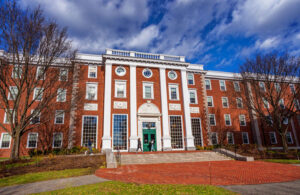 MBAs are the province of business schools, and it's no secret which ones are the best in the country. Take a look at the trophy walls of CEOs and senior executives in the Fortune 500 and you'll find the names of universities that know how to put together an effective business education.
But when you're pursuing an MBA in organizational leadership, you're going to want a school that brings more to the table than the technical expertise of business management. You need a multidisciplinary faculty and a wide range of experts in fields from psychology to logistics.
Of course, an MBA in OL is still an MBA. And that means it's worth looking at a college that has itself earned the seal of approval from one of the specialty accreditation agencies that tell the business world which business schools meet all the right standards. The key seal of approval for all MBA programs is holding a specialty accreditation from one of the three agencies in the United States that evaluate business programs:
ACBSP (Accreditation Council for Business Schools and Programs)
IACBE (International Accreditation Council for Business Education)
AACSB (Association to Advance Collegiate Schools of Business)
Each agency approaches business school and programmatic accreditation from a slightly different angle, but all three ultimately measure MBA programs based on a similar set of standards:
Although you'll want to look at an evaluate all of those factors yourself, there's one more important element to check that also covers such core measures of quality.
With close ties to the business community, each of these agencies has the expertise and the understanding of modern business demands to do in-depth evaluations of b-schools and their programs. With that kind of expertise behind them, specialty accreditors are the evaluators that employers look to when making sure you have the kind of education they want to hire.
What Will It Cost To Earn an MBA in Organizational Leadership?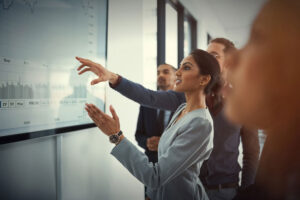 An MBA from the right school won't be cheap. According to the National Center for Education Statistics (NCES), the average annual cost of master's degrees in general for 2021 at public schools was a relatively modest $12,410. At private schools, that runs up to $26,597.
But many schools put a different price tag on their MBA programs. And that shows up in other NCES data, which tracks the average cumulative amount of student loan debt that graduate students take on. For MBA programs, as of 2016 (the most recent numbers available in this category), that was a whopping $65,090.
Of course, that's just an average. For top private schools, you can expect costs north of six figures for a brand-name MBA. Public universities will be somewhat less, but both tuition and the total costs of attendance will be substantial for an MBA in Organizational Leadership.
Why an Online MBA in Organizational Leadership May Be Just the Ticket for Your Career Plans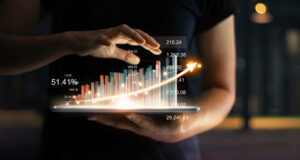 Both MBA and organizational leadership degrees are a great fit for online studies. The people angling for both types of degrees are on the fast track to senior positions in their industry. They are often already in the workforce, building their resumes. As older students, they frequently have families and various social and professional obligations that traditional students don't.
So traditional on-campus programs may not be the best fit. Your schedule probably doesn't fit the hours you're supposed to be in class. Your specialty or interests may not line up with the closest college, anyway. And you're sure not in a position to pick up and move across the country for a few years to find a better fit.
Online studies skip right past all of that. You have the choice of any remote program at the country at your fingertips. Once started, you can study on your own time. Stream video lectures after you get the kids to bed, check up on a class chat discussion on your lunch hour, upload your homework right before soccer practice.
Top Executive Roles Come to Graduates With MBAs in Organizational Leadership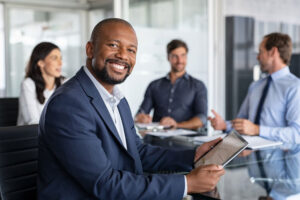 An MBA in organizational studies is a degree that aims you right at the top jobs in your industry like an arrow. Senior executive roles are the natural place to put your combined administrative and leadership skills to their best use.
You'll have a wide range of those executive jobs to aim for, too. The MBA is widely considered the best general-purpose course of study for senior business positions in a huge array of different fields.
An MBA is like a master key that fits all the locks on the top floor of corporate leadership.
Everything from high finance to key operations jobs will take an MBA as qualification.
That clearly leaves you with a lot of different roles and tasks that you can choose from. The only thing they will all have in common is the expectation that you step up, take charge, and accomplish great things.
MBA in Organizational Leadership Salary – An Income to Match the Responsibilities Top Business Leaders Must Shoulder
Great things in business usually lead to great paychecks. An MBA is widely considered the premier gateway to getting the kind of take-home pay that makes parents proud.
Of course, the particular level of compensation that you can look for with an MBA in organizational management will vary from role to role, and industry to industry.
For some averages, we can turn to the Bureau of Labor Statistics (BLS). They follow salary levels for just about every job under the sun. And they categorize a whole group of them as Management Occupations—exactly where you can expect to end up with an MBA.
For 2021, the median salaries for those roles came out as: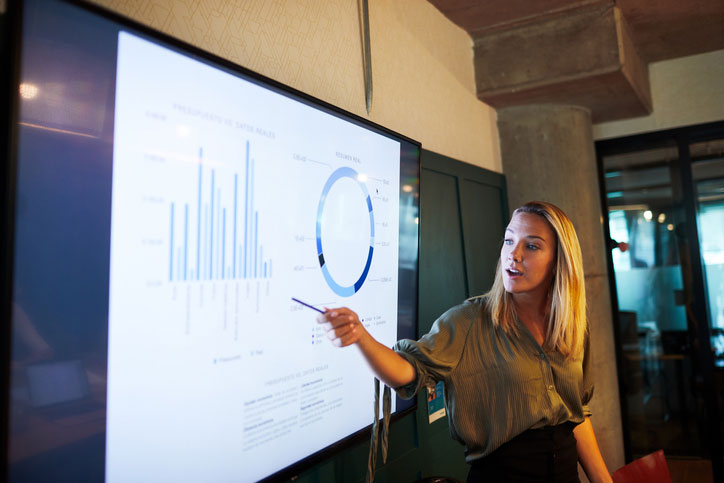 But those are just the medians. The base qualifications for those jobs are only bachelor's degrees. So you can expect to come in somewhere above average by the time you earn an MBA.
That's where the money really starts rolling in. BLS actually stops tracking salary numbers at levels about $208,000 per year. And for every single one of those jobs, the top ten percent of workers blew the roof off that.
It's also important to keep in mind that BLS is only looking at base salaries. In many industries, management means performance incentives, bonuses, and stock options. When you throw those in the mix, top level leaders are often pulling down seven figure incomes.
But just as important to many organizational leadership grads with an MBA in their back pocket is the potential. You'll find that the top earners are interested in more than just dollar figures; they have a drive to achieve great things. The money just comes along with the ride.
With that fire burning in your gut and the kind of leadership skills to fire up your team, you are well on your way to the same kind of career as those elite business leaders.
2021 US Bureau of Labor Statistics salary and employment figures for Management Occupations reflect national data, not school-specific information. Conditions in your area may vary. Data accessed December 2022.