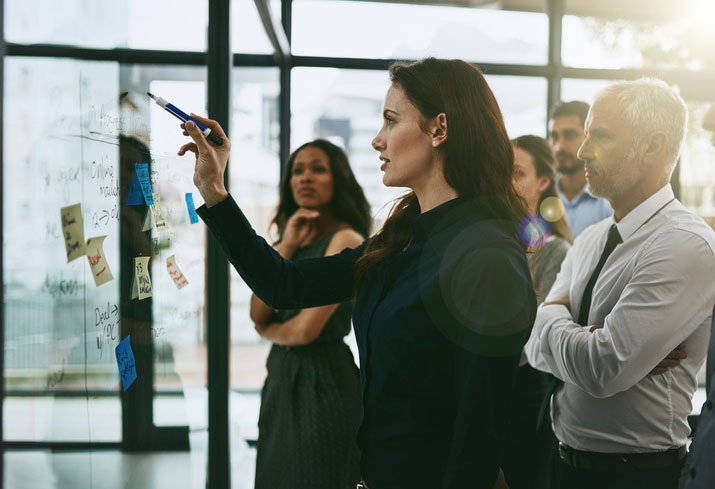 What is strategic leadership? Strategic leadership is the process of using creative problem-solving, expert domain knowledge, and in-depth analytical skills to create plans for effectively achieving organizational objectives. Strategic leadership applies big-picture perspectives with assessment skills and deep organizational understanding to lead teams toward common goals.
<!- mfunc feat_school ->
Featured Programs:
Sponsored School(s)
<!- /mfunc feat_school ->
It's the quest for thoughtful, effective strategic leadership that really drives the bus in the organizational leadership movement.
There are many individuals who have the right personality and inclinations to pick up tools and pull people together to do what clearly needs to be done. Any factory foreman, project manager, or hospital nursing shift supervisor worth their salt can see the immediate needs of their unit and how to put a plan into action to fulfill their mission.
But as necessary as that set of skills and abilities are, they aren't the whole show. The immediate needs that such leaders respond to are tactical in nature—they deal with the mechanisms and processes of getting actual work accomplished.
Strategic leaders cut through distraction and confusion to create a vision for the organization and a plan to make that vision real.
Companies need strategic leadership as well, however. But what are the differences between strategic and tactical leadership, and how do organizational leaders develop strategic leadership skills?
Understanding Leadership Strategy and Tactics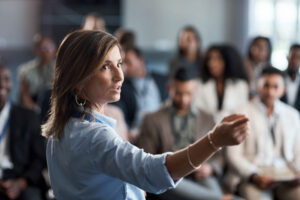 Strategic leadership definitions are hard to pin down. Everyone since Sun Tzu has had a tough time telling where tactics end and strategy begins.
Leadership is a quality that can be applied equally at both levels. But while tactical leadership is characterized by rapid assessment, quick decision-making, and personal example, strategic leadership requires a different range of abilities and presents different demands.
Strategic leadership involves seeing beyond current trends. Good strategic leaders learn to look at trends and view the outcomes over time. They have a range of qualities that help them in creating that vision:
That vision feeds ideas and leads to inspirational goals for the organization. That makes strategic leadership a creative process. Good strategic leaders incorporate not only their perspectives and knowledge of their industry, but can draw on their education and experience to develop new and innovative ideas.
Planning is another core strategic leadership skill. With a view of the future, leaders also have to create processes and offer guidance that will make the best use of their resources to reach their goal.
Finally, communication is a key part of effective strategic leadership. The best ideas and plans in the world are worthless if you can't get them across to your team. And knowing how to deliver that information in a way that gets people fired up and ready to go all in on your ideas is an important motivating factor.
Strategic Leadership Can Start Alone and Grow Into Greatness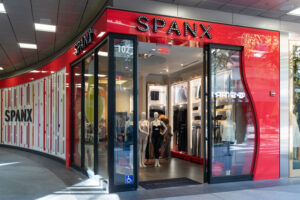 Strategic leadership doesn't always have to be a team effort right at the start. For some people, it's an individual role that can become much more with success.
That was the case for Sara Blakely, the founder of Spanx apparel.
Blakely had all the right qualities for strategic leadership right from the start: a clear view of the women's clothing industry, a revolutionary product idea aimed at a hole in the market, and a plan for bringing that product to life.
But what she didn't have was an organization to make it happen. She had her own drive and $5,000.
That was all she needed. She pounded the pavement to find a supplier to manufacture the leggings, then went directly to Neiman Marcus to get the clothes to market. She approached Oprah Winfrey to pitch her idea and handled everything about the business, from logistics to marketing, all on her own.
At first.
By 2011, she had more than 100 staff working under her. By 2014, sales exceeded $400 million. And by October of 2021, Blakely had an organization of 750 employees that was worth $1.2 billion. Her personal net worth after selling a majority stake was $1.3 billion.
Turning $5,000 into more than a billion dollars is a pretty sure sign of a strategic leader anyway, but what Blakely did after the sale proved it wasn't a fluke: every single employee received two first class tickets to any designation in the world and $10,000 in cash as a reward for their hard work.
Exploring Leadership Strategies Through Strategic Leadership Degrees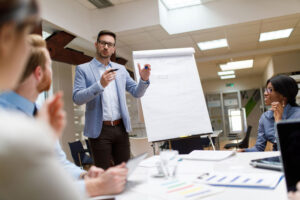 One thing is for sure—when you apply for any executive position in any industry today, you had better be able to show up with the answers to strategic leadership interview questions.
So before you get started, you're going to need a strong leadership development strategy. The best place to learn the answers to those questions is through a degree that will teach strategic leadership skills.
Of course, it's possible to opt for such specific degrees as a master of science in strategic leadership, or even a doctorate in strategic leadership. Those options do exist, but you might find more practical training in a degree in organizational leadership.
How Organizational Leadership Degrees Offer Practical Strategic Leadership Studies
Vision, communication, problem-solving, analysis… these aren't just essential strategic leadership qualities. They are also all trainable skills that any solid organizational leadership degree will revolve around.
Organizational leadership embraces much more than just strategy, however. It gives you the tools and knowledge to both develop effective strategies, and also to oversee their implementation. You'll learn what strategic thinking in leadership looks like, as well as studying strategic leadership examples from both history and current day.
Strategic leadership leans on all the elements that go into organizational leadership studies:
Coursework in all those areas, together with strategic communications, psychology, and organizational behavior studies fuel successful strategic leadership skills. Experienced professors and engaging real-world case studies help you understand both the theory and practice behind the techniques.
You'll also develop your own strategic leadership style along the way. Particularly in higher level organizational leadership programs, you'll find your own unique ways of assessing and motivating teams. You'll workshop them with professors and fellow students, and by the time you graduate, you'll have both the strategic thought process and the leadership chops to apply it effectively in the real world.
At the end of the day, good organizational leaders are also good strategic leaders. It's in the basic job description. So if you're interested in not just the theory and academic exploration of strategic leadership, but also the practical, hands-on skills that put it to use, organizational leadership degrees could be your best bet.