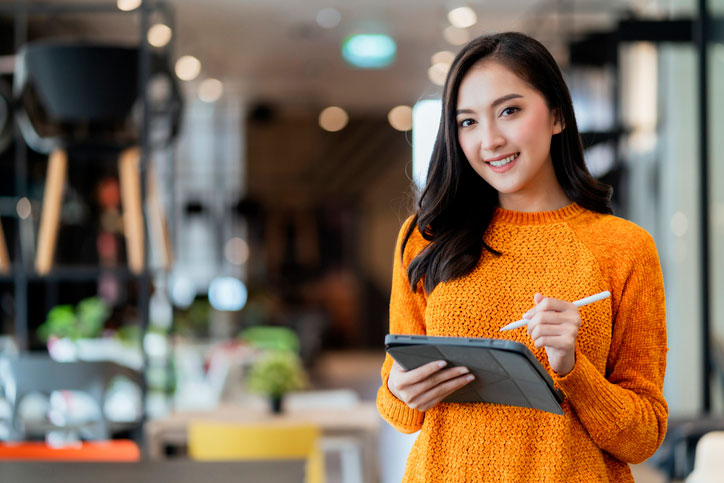 If ever there was a field requiring leadership to deliver vision and motivation, it surely must be accounting. Although accountants are unique individuals with exciting and creative interests just like everyone else, as a profession it's the very picture of conservatism. "Let's roll the dice on these tax reports," said no accountant ever.
<!- mfunc feat_school ->
Featured Programs:
Sponsored School(s)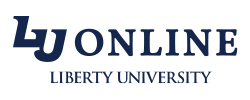 <!- /mfunc feat_school ->
While that's not a bad thing when it comes to quarterly IRS reports or income statements that will land on the CEO's desk, it does leave accounting with a bit of a stick-in-the-mud problem. Because innovation and creativity aren't always bad words even in the world of fiduciary responsibility.
So accounting leaders are required to lift the profession beyond the vanilla gridlines of Excel and into new eras of innovation. Big data analysis, machine learning and artificial intelligence, blockchain tracking, and other visions of accounting's future lay on the other side of that horizon. They're only waiting for accounting leaders with the right training and the right skills to break through.
Becoming an Accounting Leader Offers Unexpected Avenues to Success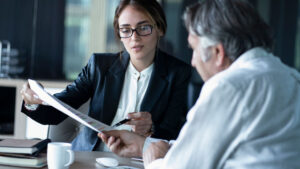 Accounting is one of those functions that every organization has to fulfill to remain in operation. Whether outsourced or in-house, number-crunchers are vital to the continuing viability of any company or agency.
That can lead to accounting kind of fading into the background. But anyone working in accounting will immediately understand the need for solid leadership principles.
Because accounting is foundational, good strategic communication skills are a must. An accounting leader needs to communicate in more than just numbers—they have to have the ability to make the implications of their data and calculations clear. That means a clear view of the strategy of the company, and awareness of the impacts of other departments and initiatives, and the ability to put it all together in a way that non-accountants can understand it.
Conflict is also a more or less constant challenge for accounting departments. As keepers of the corporate budgets, they will always be staking out territory on the opposite side of spending measures from other departments. Resolving those in a swift, equitable way is always a job for lead accountants.
Accounting is also a team effort in most organizations, requiring the careful and effective coordination of specialists in AR (Accounts Receivable), AP (Accounts Payable), budgeting, forecasting, and more. Team-building is an essential leadership function, but it's not one you will learn in an accounting degree program.
To hone such skills, you'll need to look beyond the basics. And that usually means a degree or concentration in the field of organizational leadership.
Degree Programs That Offer Both Accounting Skill and Organizational Leadership Training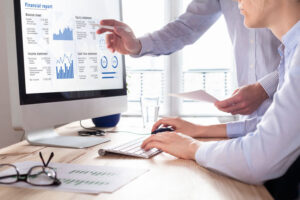 Organizational leadership is the field that combines the psychology and science of effective leadership with coursework that teaches those skills. Degrees in the subject have become more and more common in the past decades, both as stand-alone programs in the field of leadership and as specialized courses of study that look at leadership in various professional contexts.
That includes the profession of accounting. You can find degrees at almost every level of college that will give you not just the number-crunching chops to make it in accounting, but also with the sort of leadership skills you will want to ascend to the top of the field or beyond.
Where To Begin Your Education in Leadership as an Accounting Professional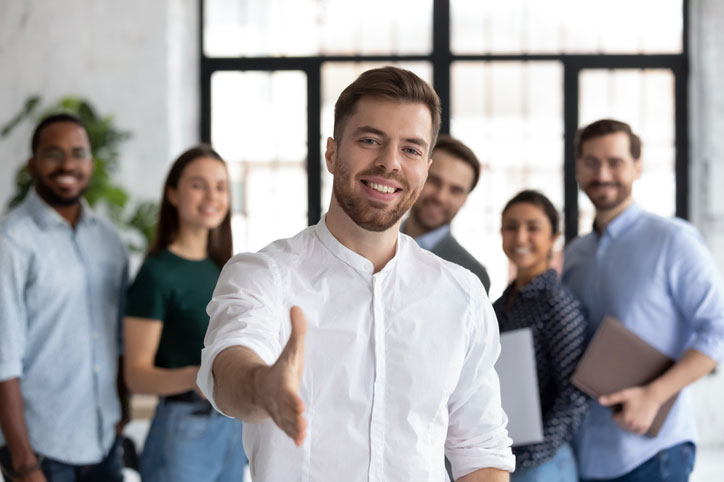 Although it's entirely possible to start your accounting career at the associate's level with only a two-year degree, no one is expecting an entry-level bookkeeper to absorb or demonstrate extensive leadership skills. So it's really the four-year bachelor's degree level where you will start finding dedicated leadership training.
For accountants, that can come through majors that focus on OL, such as the Bachelor of Science in Organizational Leadership with a minor in Accounting, or a Bachelor's Degree in Organizational Leadership with a Foundations of Accounting Specialization. Or it can be found in accounting majors that throw in a dash of leadership training, like a Bachelor of Arts in Accounting – Leadership and Management concentration.
In every case, these will run you about $9,375 per year (or $32,825 at private schools) and take roughly four years to complete. You'll come out the other side with not just leadership and basic accounting chops, but also the sort of well-rounded general knowledge and critical thinking skills that businesses expect of a college graduate.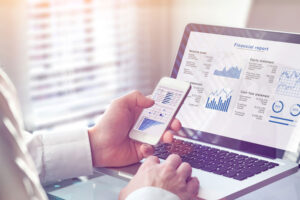 The really advanced stuff comes through graduate programs, however. You can hone both key accounting skills and your strategic vision and planning abilities through degrees like the Master of Science in Accounting – Leadership. There are also even more specialized master's programs, like the Master of Science in Accounting Data & Analytics with an Essentials of Leadership Concentration that build your skills to specific roles in the accounting world.
Master's programs in accounting or organizational leadership typically take a year or two to complete, and cost from $12,410 per year at public universities to $26,597 per year at private colleges.
There are also doctoral programs available in both accounting and organizational leadership, but these are usually aimed at preparing graduates for roles in academia or research, not actual operational leadership jobs.
But your options extend well beyond the traditional degree programs in either field. Because leadership and accounting are both in-demand and specialized skills, you'll also find a wide range of certificate programs that cover them.
These have names like Graduate Certificate in Accounting Leadership or even just Leadership Certificate. You will find options available aimed at your level of education no matter where you are in your career… post-secondary, graduate, or post-graduate.
They last only a few months and cost far less than a full degree program. Of course, they don't have the breadth of study required in a full degree, either. But depending on your current level of education and experience, they can be just what you need to fill in the gaps in your accounting leadership training.
Dual Majors Offer Full Focus in Both Leadership and Accounting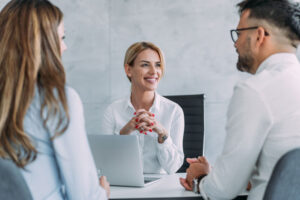 Some accounting career paths demand very specific degrees and expertise. That's particularly true for anyone seeking to become a Certified Public Accountant, which typically requires a minimum of 150 college credit hours, with 40 or more in specific accounting subjects, plus on-the-job experience.
It's pretty tough to work all that in if you are majoring in organizational leadership, but there is a way to have your cake and eat it, too: dual majors give you the full load of courses for both fields, without actually having to double your course load.
That's because dual-major programs count all the overlapping requirements for degrees only once, so your general studies coursework applies toward both degrees. You're left with taking all the required major courses on both sides, but that's the price you pay for strong leadership skills in accounting!
What You Will Study in an Organizational Leadership Program for Accountants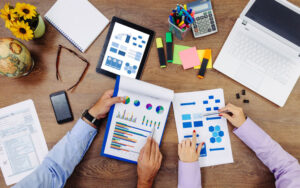 So what is it about organizational leadership studies that are unique for accounting professionals?
All organizational leadership studies today cover roughly the same territory when it comes to communication, behavioral studies, project management, and the other core leadership skills. When you are looking at a specialization in accounting with those same leadership skills, though, you'll find that the coursework comes with a slightly different perspective.
That means classes such as:
Strategic communication is an essential leadership skill—understanding not just how to get your point across, but when and where and in what perspective it best supports your organizational goals. That's doubly difficult for financial professionals, who have complex accounting detail to get across to other staff and departments. Financial communications courses help you learn how to translate and match those two skillsets, delivering on-the-money analysis in formats that everyone can understand. This can include studies of visualization technology and presentation techniques.
Of course there is a great deal of ethical training that goes alone with accounting studies. Whenever you are dealing with finance, you need to have the strongest ethical foundations. But leadership also depends on high ethical standards. This coursework helps you understand how organizations thrive with leaders who are fair, impartial, and invested.
One thing that accounting programs don't spend a lot of time on is psychology and the behavioral sciences. But for leadership skills, understanding the motivations and social processes of individuals in work environments is critical. You'll study the psychological research that has led to breakthroughs in understanding organizational psychology, and how to apply those lessons to your own management skills.
Team-building is a vital leadership skill that also doesn't get a lot of coverage in the typical accounting degree. These courses help you develop an understanding of the ways that teams bond. You'll learn how to support and develop your staff for not only their own individual well-being, but also how to meld them into a team that is more than the sum of its parts.
Change Leadership and Conflict Resolution
Change is often a dirty word in accounting organizations, but it's also an inevitable one. Overall organizational goals will shift with strategic developments, reporting requirements will change according to tax law updates, and new personnel and new technologies will always require adjustments. It's up to accounting leaders to handle these smoothly and help shepherd both accounting teams and the organization as a whole through them. Training in negotiation and conflict resolution gives you the techniques you need to get through any disruption.
Accounting degrees also often come with internship or externship options that place you in real working environments to get a taste of what genuine accounting leadership looks like.
Choosing the Right School for Accounting and Leadership Training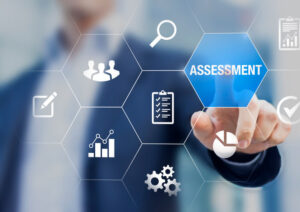 Although it's not always easy to find accounting or organizational leadership programs that overlap with one another, in some sense accountants have it easier than other professions when it comes to picking a school for leadership training.
That's because the business world has gone in big-time on organizational leadership. Many of the programs that are available today are offered by business schools… the same business schools that offer degrees in accounting, finance, and economics.
So you'll be pretty familiar with the lay of the land when it comes time to pick a leadership degree or certificate program. And you'll know to start with one that has earned a specialty accreditation from one of the three organizations that evaluate business schools in the United States: the ACBSP (Accreditation Council of Business Schools and Programs), IACBE (International Accreditation Council for Business Education), or AACSB (Association to Advance Collegiate Schools of Business).
These accreditors go through business programs with a fine-tooth comb, looking at critical pieces of a credible education that will meet the high standards in the business world:
ACBSP and AACSB both offer specific accreditation for accounting programs, as well.
Of course, there's no requirement that you study organizational leadership at a business school. If you choose a different path, specialty accreditation may not even be on the table. But the qualities that you look for in a school should probably mirror what specialty accreditors would consider.
When Online Programs Make It Easier To Keep Your Career on Track
One factor in picking potential accounting leadership programs that is entirely up to you is whether or not you would prefer an online degree.
Even the most traditional accounting student can add up the benefits in a remote or hybrid degree program.
Particularly for those considering leadership education, it's not necessarily easy to just drop your career to put a year or two into school.
So the flexibility that comes with remote programs is a huge convenience. Streaming lectures in between checking spreadsheets, chatting with classmates on your tablet at lunch hour, or completing a class project on the commute home make it easy to hold down your current job while advancing your education.
It's also an advantage that you can pick a remote program from any school in the country that offers an online degree. You have a lot of different choices for both accounting and leadership studies. Your best fit might not happen to be in your city, or even the same state. But with a remote option, you can still get exactly the degree you want, all without packing up and relocating.
Senior Accounting Jobs Are All on the Table With Organizational Leadership Degrees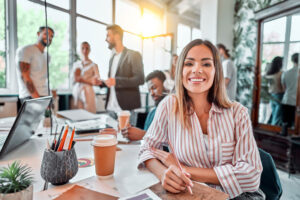 Naturally, the clearest career path for anyone with an accounting degree is to become an accountant. But the reality is that accounting skills can take you in many different directions in a modern business… even all the way to the top. There are also many different varieties of accounting to specialize in, from cost accounting to tax work, each with its own appeal and career path.
The Bureau of Labor Statistics (BLS) establishes categories to track different types of jobs and their compensation levels in the United States. For 2021, they showed that just under 1.5 million jobs were available for accountants and auditors. That number is expected to grow at about 6 percent over the next decade.
But accounting credentials can get you into other job categories that have a similar need for analytical and leadership skills. Those include:
In many organizations, an accounting background combined with a leadership degree can put you on the fast track to joining the C-suite, in the category of Top Executives.
In every case, you'll be able to take your knowledge of numbers, tax strategies, economics, and finance, and put it together with strategic planning and problem-solving skills to make a real difference to your organization.
It Doesn't Take an Accountant To Add up the Salary Benefits of Leadership Training
If that all sounds like a formidable set of skills, it is! And with that kind of skillset comes big paychecks.
According to BLS, for 2021 the salary level for the top ten percent of accountants and auditors ran to more than $128,970 per year.
Of course, leadership skills are pretty much a requirement for some of the other jobs on the list. The median salaries for the following positions are all pretty healthy as well:
Of course, real leaders aren't likely to stop at the average. For top executives in the top ten percent of the profession, for example, salaries top out above $208,000 per year. With bonuses and other incentives, you could easily be looking at the seven-figure level for total compensation with the combination of accounting and leadership training behind you.
With both accounting and leadership skills, you'll have an unparalleled ability to unlock the potential in your organization. Understanding what makes your staff tick comes out of the organizational leadership studies; making the numbers dance is from your accounting training. When you put the two together, there's nothing you can't accomplish.
2021 US Bureau of Labor Statistics salary and employment figures for Accountants and Auditors, Financial Managers, Management Analysts, Personal Financial Advisors, and Top Executives reflect national data, not school-specific information. Conditions in your area may vary. Data accessed February 2023.