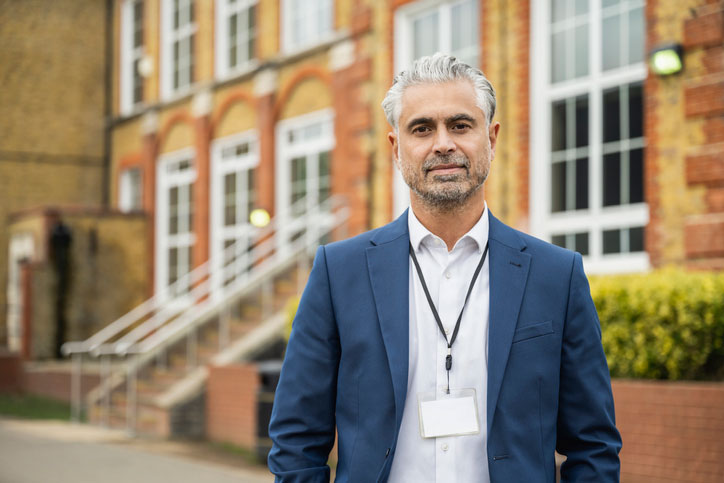 It's not hard to see that the world of education is a place where real leadership makes a difference in people's lives. It's a field that every single American has exposure to at some point in their lives. Good teachers, good administrators, and well-run schools are important to both individuals and society.
<!- mfunc feat_school ->
Featured Programs:
Sponsored School(s)
<!- /mfunc feat_school ->
But education is also often the center of controversy. School budgets, curriculum choices, methods of pedagogy… all have been hot button issues for education systems around the country.
Underfunding, public controversy, and classroom disruption are all classic challenges that school systems and supporting organizations have to overcome. And to rebuild morale, engage with the community, and develop innovative teaching techniques takes leadership.
In the timeless way of academia, districts haven't just sat back and waited for leaders to appear. Instead, through the field of organizational leadership, education today cultivates its own leaders.
With the right degree and training, you can become one of them.
How Does Organizational Leadership Apply in the World of Education?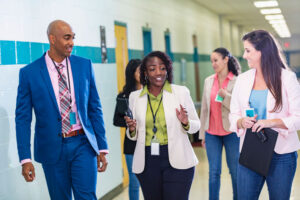 OL is a pretty natural fit for the world of academia. It's an approach to evaluating and training the interpersonal skills needed to set big goals, build consensus around them, and inspire people to work toward them. For a field that lives and dies on the power of the idea, leaders absolutely need to be able to read the room, synthesize different viewpoints and opinions, and have the power to forge agreement.
Organizational leadership is the field that distills the theoretical and historical knowledge of how successful leaders accomplish those tasks, and teaches students the skills to do the same.
Rather than following the prevailing Great Man theory popular in the earliest parts of the 20th Century, OL embraces the collective nature of effective organizations. Great leadership stems from tapping into the unique gifts that every member of a company, department, or team brings to the table.
Organizational leadership teaches you how to assess those elements, build connections, and add value to the efforts of the whole.
When Leadership in Education Changes the Whole World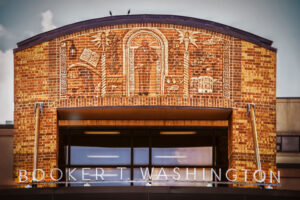 Educators know that what they do every day has an impact on the world both today and tomorrow. What you don't always know is how big that impact will be. Is it a small shift in the course of a single student's life? Or will it create a groundswell felt far beyond the bounds of a single life or even a generation?
Booker T. Washington showed leadership that is still being felt in the United States today.
Born a slave, the young Washington seized on education as his path after emancipation. He loved books and taught himself to read and write. After graduating from the Hampton Institute, his dedication and vision shown so brightly that he was made the first director of the Tuskegee Institute—a new teacher's college in Alabama.
Washington oversaw and inspired his first classes of students as they not only learned but also built the school around them as they did, making bricks and growing crops to sustain themselves.
By the time he passed away, there were more than 100 buildings and 1,500 students. Tuskegee University carries on his vision today. And his influence in politics, society, and higher education made an indelible mark on the American experiment.
For Educators, Advanced Degrees in Organizational Leadership Are the Most Common
You already know that leadership is a discipline that can be important at every level of the educational system.
But the career of an education professional is set on a fairly rigid path by state licensing rules and general community expectations. The necessity of earning an undergraduate teaching degree that fulfills state requirements means you probably won't be majoring in OL at the bachelor's degree level.
The professional requirements in many industries runs into the same problem with undergraduate professional degrees conflicting with organizational leadership majors; the dual degree approach, where you pursue both simultaneously, is one option if you are committed to OL as an undergrad.
So although you will find organizational leadership degrees available at the bachelor's level, it's far more common for educators to earn them at a more advanced level: the master's or doctoral degree.
Climbing the Leadership Ladder With Doctoral or Master's Studies in Organizational Leadership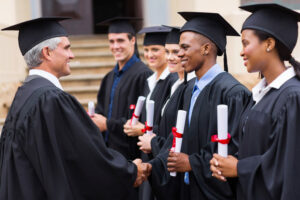 It's not a surprise that education systems value a highly educated workforce. It's a field where most teachers and education administrators already expect to go on to earn advanced degrees. In some cases, it's a practical effect of licensing or contractual requirements.
So pursuing a master's or doctoral degree in organizational leadership is a way to burnish your professional credentials while also developing professional strategic planning and inspirational leadership skills.
You will find degrees like the Master of Arts/Sciences in Organizational Leadership (MAOL/MSOL) with concentrations in education administration or Master of Education in Educational Leadership (MEd) that specifically focus on the environment and culture of leadership in educational organizations. All of these programs take a year or two to complete.
Maybe the most common advanced degree in organizational leadership for educators, however, is the EdD (Doctor of Education) in Organizational Leadership (EDOL). Education is one of the few areas that offers a dedicated professional degree in organizational leadership at the highest level of study. These four to five year programs are designed to build the leadership expertise of current or prospective education industry executives.
It's also possible to pursue a PhD (Doctor of Philosophy) in Organizational Leadership, with or without a concentration in education. The PhD is typically a more research and academically-focused program, designed to build your skills in investigating and teaching OL yourself rather than cultivating your leadership skills. But many PhD graduates do go on to positions of responsibility in large organizations.
Advanced Degree in Organizational Leadership Come With Strong Educational and Career Value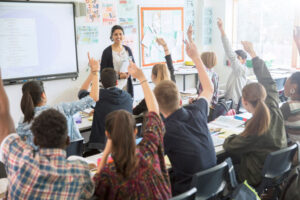 As an educator, the value of a degree doesn't have to be explained to you. You wouldn't be in the field if you didn't believe that learning was well worth the time and money.
All the same, paying for an advanced degree can be a challenge. According to the National Center for Education Statistics (NCES), in 2021 the average annual cost of tuition and fees at the graduate level in the United States was:
Multiply by two, and you have the estimated average cost of a master's program in organizational leadership—$24,820 to $53,194. Multiply it by four or five, and you can see what a doctoral degree is likely to run you—$49,640 to $106,388 or more.
Options Before and Beyond Advanced Studies in Organizational Leadership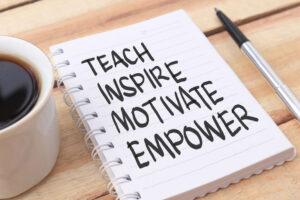 After a glance at those numbers, some educators might not have the time, the need, or the funding for a full degree in organizational leadership. For those individuals, it's possible to get a quick, inexpensive certificate in organizational leadership.
These programs last only a few months and only offer a handful of courses, leaving out the depth and breadth of a full degree. But they can improve your essential leadership skills quickly and keep your options open.
Certificates are offered at post-secondary, graduate, and post-graduate levels. In many cases, credits earned as part of a certificate program can be later counted toward a full degree at that level from the same school… so a certificate could be your intro to a full EdD or MEd in OL.
Studies in Organizational Leadership Build the Soft Skills With Strong Academic Focus
Organizational leadership is a field of study that offers a broad range of general practices and techniques for developing effective strategic vision and inspirational management. Any off-the-shelf organizational leadership major will cover topics such as:
Organizational leadership is taking off in many different industries and business roles, but education is one of the fields where the practice is both engrained and highly valued. So you won't have any trouble finding programs that take the leadership and planning lessons of OL and offer them specifically in a format designed for future education leaders.
Organizational Leadership Training for Education Professionals Adapts General Techniques To Specific Challenges
The curriculum you will find in OL programs with an education focus takes all the core understanding and techniques of the field and adapts it to the unique environment of the academic world. You'll find classes in areas such as:
Leadership and Organizational Theory and Practice
Getting at the theoretical roots of what makes organizations tick and how leaders are made is an important foundation for the rest of your studies. You'll take a look at case studies in and out of the academic world to help distill the essence of excellent organizational leadership.
Ethics, Equity, Cultural Proficiency, and Social Justice
Questions of equity and fairness in education are longstanding ones of great importance. Education leaders must keep sight of not just their cultural competencies within the frame of the organization, but within the community as a whole. Understanding the intersections of leadership, justice, and organizational behavior is the goal of these classes.
Research and Statistical Methods
The advanced programs where educators study OL are as much about developing new ideas in the field as absorbing old ones. These courses teach the analytical and investigational techniques needed to distill data and form new ideas and techniques from the findings.
Educational Organization Assessment
Part of the reason that OL is a natural fit in education is that it is grounded in learning itself. Leaders are taught to be curious, not judgmental. Learning how to develop ties with staff at all levels, to engage with them to better understand their challenges and workload, is the objective of these courses and is key to effective OL.
Public Policy Development
Educational leaders have to engage with the broader community as much as within their own organization. The expression of that engagement comes through policy. You'll learn collaborative methods for working with other community leaders and interest groups and how to incorporate organizational goals into the development of actionable public policy in these courses.
Organizational Change Management
Change is constant in the world of education. You might even say that change is the goal! But change is hard, even for organizations dedicated to learning and teaching. OL has a lot of valuable ideas and techniques to contribute to handling changes in your organization.
Like other kinds of educator training, OL degrees with an education emphasis often include practical, hands-on experience through internship or practicum courses. At the most advanced levels, you might also have the opportunity to study overseas, looking at foreign education systems for inspiration and ideas to bring to your own work.
Demonstrating Educational Leadership Expertise With a Culminating Project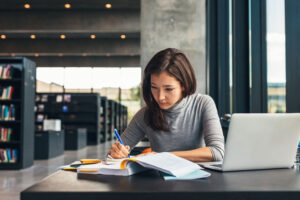 The traditional culminating experience in advanced degrees is usually the master's thesis or the doctoral dissertation. Those are still common in MSOL/MAOL programs, and involve significant personal research and writing commitments that can take up to half of your total time studying for a degree.
But because the EDOL and MEdOL options are commonly considered as professional degrees, they usually offer more practically-focused graduation requirements. You may have the option of designing and completing a capstone project instead. These still require some research, analysis, and writing, but focus on developing practical leadership solutions to real-world problems.
Some programs also use a comprehensive final examination to ensure you have fully absorbed the range of theory and skills you have been taught.
In every case, your final project will stand as a unique, personal testimonial to your own leadership ideas, serving as your addition to the field of organizational leadership.
Organizational Leadership Training Unlocks the Highest Levels of Education Executive Jobs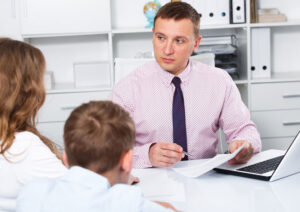 Most of the leadership burden in the American public school system falls exactly where you would expect: on the shoulders of hard-working elementary, middle, and high school principals.
These jobs involve the greatest level of interactions with both teachers and the community, and often gain the most benefit from advanced studies in organizational leadership.
Qualifying for these positions usually requires at least a master's degree, along with several years of actual teaching experience.
But modern school systems don't run exclusively by the efforts of principals. The public and private education hierarchy also includes many other executive roles where leadership is a factor, including:
These jobs can be found in public and private primary, secondary, and post-secondary education systems. They keep the wheels turning by coordinating students, staff, and the community in achieving learning goals.
While the overwhelming majority of administrators work in traditional schools or colleges, there are also a handful of jobs in non-traditional education environments. Those can include jobs directly with government agencies, art institutes, or museums. Some find jobs in educational support services like tutoring or standardized testing companies.
High Pay and Solid Benefits Come With High Level Education Administration Positions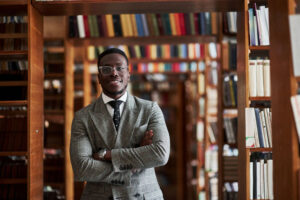 The Bureau of Labor Statistics (BLS) is the government agency responsible for keeping track of compensation for different jobs across the country. They have a distinct category for school principals, but put other types of educational leaders into the more general category of Education Administrator.
For 2021, their salary data showed the following median wages for various education leadership positions:
Principals and administrators in the top ten percent of the professional can earn more than $153,520 per year.
For postsecondary administrators, that jumps to $190,770 per year.
Of course, those numbers reflect the general school system. But compensation can soar in more specialized niches. BLS found the following averages for the top five highest paying industries for education administrators:
And you don't want to forget the benefits that come with many positions in education, even those at the executive levels. Many systems still give principals and other administrators generous time off during the summer months, a gift to educators everywhere. And for those working at public schools and universities, strong healthcare and pension benefits offer additional compensation not reflected in the BLS data.
Choosing Schools for Organizational Leadership Degrees in Education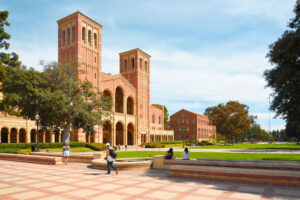 The world of academia can be a small one. The choice of school you make for your advanced OL degree will follow you for the rest of your career. Just as important, it will dictate the styles, strengths, and opportunities that you will find after graduation.
On the other hand, as an education professional, you already know what makes for a great learning experience. You know to look at factors such as:
Of course, coming from the education world, you already understand the value of programs that hold a specialty accreditation, as well. When it comes to teacher preparation, that means looking at schools that hold accreditation from one of two accreditors:
Association for Advancing Quality in Educator Preparation (AAQEP) (programmatic accreditor of individual teacher preparation programs)
Council for the Accreditation of Educator Preparation (CAEP) (professional accreditor of education departments and colleges offering teacher preparation programs)

…or CAEP's immediate predecessors, NCATE (National Council for Accreditation of Teacher Education) and TEAC (Teacher Education Accreditation Council), which some schools may still hold until their current accreditations are renewed.
These organizations drill down into the curriculum standards, faculty qualifications, and continuous improvement processes that make for outstanding teacher preparation programs.
Of course, educational leadership degrees themselves aren't designed to prepare teachers for the classroom. This means they aren't built around the curriculum standards that CAEP and AAQEP are looking at. But earning an MEd or EdD with an organizational leadership concentration from a school that has met these standards for other programs is a good indicator of overall quality and top-tier faculty.
And beyond the general qualities of a program, or even accreditation, you know it's important to find a department that lines up with your own career plans and philosophy on educational leadership. This is particularly true with advanced degrees like the EdD in Organizational Leadership, where you'll be working closely with your instructors on research projects and exploring new ideas. You want to make sure their strengths match your aspirations.
Online Organizational Leadership Programs Let You Pick the Right Match Even Halfway Across the Country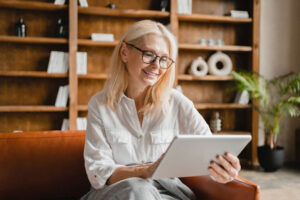 No one in education is a stranger to online learning after the pandemic years. It's a sea change whose effects are still being felt at every level of the educational system.
But it's one that can offer real advantages to students looking to earn an organizational leadership degree to boost their education career.
By the time you are in a position to pursue an OL degree at the advanced level, you have probably already settled into your life and started to make some real progress in your career. You're not likely to want to pick up and move to earn an advanced degree, or to just drop your current personal and professional commitments.
Online and hybrid options are very much the norm for EDOL and MEd programs in organizational leadership.
These remote studies let you weave your coursework around your day-to-day roles. Answer class questions after you get the kids in bed; stream a video lecture on your lunch hour in the teacher's lounge. You can fit your studies into whatever moments you have for them.
The occasional on-campus visit in hybrid degrees can keep you in close contact with your fellow students and instructors. Most of these programs are built around the regular school year, so you will have time in the summer or other breaks to get the best of both worlds with in-person meetings.
To face the challenges that the field of education will go through in the 21st Century, it's not enough to study education policy, curriculum development, or the latest pedagogical methods. The most important parts of your job will be bringing staff and community together around them. And that's what your OL training will teach you how to do.
2021 US Bureau of Labor Statistics salary and employment figures for Postsecondary Education Administrators, Elementary, Middle, and High School Principals, Education Administrators, All Other, and Education Administrators, Kindergarten through Secondary reflect national data, not school-specific information. Conditions in your area may vary. Data accessed December 2022.