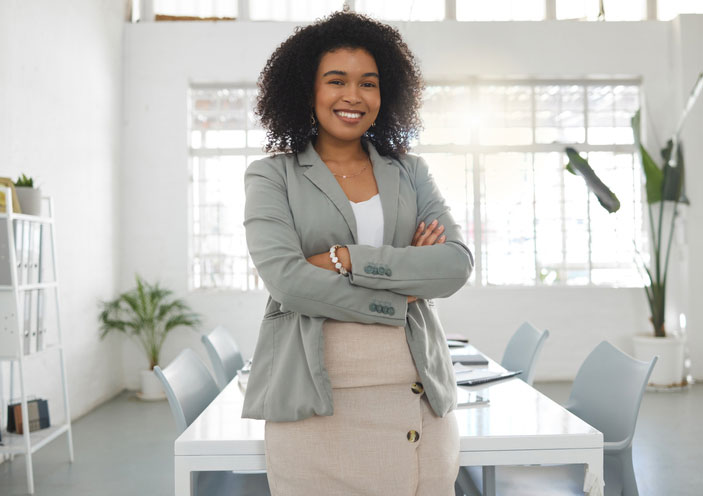 The path of the solo entrepreneur is iconic in the American business world… Henry Ford, Walt Disney, Jeff Bezos.
<!- mfunc feat_school ->
Featured Programs:
Sponsored School(s)
<!- /mfunc feat_school ->
But you'll notice something about all those lone visionaries: they didn't do it all alone.
Along their path to success, they built committed energetic and effective companies. And they didn't do it by just dictating their terms and imposing their will. Entrepreneurs, by their nature must be collaborative and convincing. Staff don't work for long hours on new and untested ideas unless they are committed and inspired. Partners don't sign up until they believe in your ideas.
That's where organizational leadership comes into the picture for entrepreneurs. Because you can have the most amazing ideas in the world, but without a team that is as excited and devoted as you are about them, they'll never see the light of day.
Studies in OL help you develop the leadership skills to build that kind of company and see your dreams come to life.
What Organizational Leadership Offers Entrepreneurs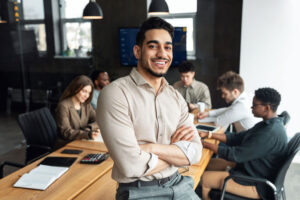 Organizational leadership is a practice that stems from the understanding that great vision and determination have to be paired with communication and empathy to achieve maximum traction in any company.
For entrepreneurs launching great business ideas on a shoestring, this is an important concept to master and understand. The entrepreneur has no choice but to lead—they are starting off with a workforce of one. Everything involved in getting a new business off the ground requires convincing and motivating others to adopt that idea:
Entrepreneurs at Any Level Can Benefit From an Organizational Leadership Education
OL degrees come at every level of post-secondary education. That means that wherever you are in your path to independent success, you can find the training that will fit your budget and needs.
Certificates in Organizational Leadership for Entrepreneurs
If you need the fast path to basic skills, a certificate program is going to be your first stop. Lasting only a few months, and consisting of a handful of core courses and perhaps only one or two electives, these programs are stripped down to the bare essentials. You can find them offered at post-secondary, graduate, and post-graduate levels of study, though, so essential doesn't mean dumbed down. It's also often possible to take credits from a certificate and apply them toward a full degree at the same school later if you decide to double down on your OL training.
Bachelor's Degrees in Organizational Leadership for Entrepreneurs
A four-year course of study in organizational leadership comes with plenty of benefits beyond OL coursework. While you have time to explore a diverse set of electives, you'll also get the kind of well-rounded liberal arts education that fuels success in American society. The critical thinking and problem-solving skills that come with these degrees are essential for entrepreneurs in every field.
Sometimes a Little College Is All You Need for a Lot of Success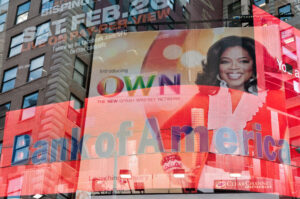 Many entrepreneurs famously skip right past school on their way to success. But if you look a little closer, even a little bit of education can be a big difference maker for entrepreneurs.
Oprah Winfrey might be one of the most famous entrepreneurial success stories in modern America. And her business empire is one that reads like a case study for successful organizational leadership: her reputation as a manager is as someone who leads by example, acknowledges hard work, and has all kinds of personal details about her staff at her fingertips.
Although Oprah famously didn't collect her degree until 1987, after she was already finding fame and success, a lot of those skills came through her study of communication in college… a key piece of organizational leadership degrees.
Master's and MBA Degrees in Organizational Leadership for Entrepreneurs
A Master of Arts or Master of Science in Organizational Leadership (MAOL/MSOL) comes with a year or two of advanced studies, while an MBA with an organizational leadership concentration could run a semester longer to cover business courses in addition to OL-focused courses. These degrees focus more on the advanced topics of leadership and strategic planning, and may come in handy when you're ready to take your startup to the next level.
Doctoral Degrees in Organizational Leadership for Entrepreneurs
For the most part, by the time you get to the point in your career where a four-to-five year doctoral degree makes sense, you'll probably be far beyond the lone startup scrambling for industry traction phase. But the PhD in Organizational Leadership is aimed more at research and academic pursuits than lean startup leadership. If you've already achieved great things in leadership, then adding one of these degrees to your list can qualify you to pass along what you have learned.
Dual Degrees Give You Field Knowledge Backed By Organizational Leadership Skills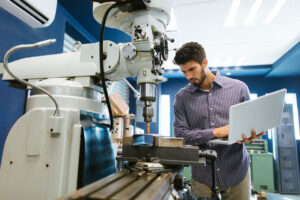 Organizational leadership represents a collection of strategic techniques that have broad applications in just about every industry. But what it doesn't offer is any of the highly specific technical or practical knowledge that is usually required to get started in those industries.
For some entrepreneurs, that expertise comes from working in the field for years before making the decision to earn an organizational leadership degree and go into business for themselves. But for many, that field-specific knowledge is exactly the thing you go to college to learn in the first place. Dual degrees provide the solution. That means dual degrees in diverse fields, from technology to nonprofit management, are quite common in the world of organizational leadership studies. If you want to be a tremendous organizational leader with a hot software engineering concept, you need both the engineering skills and the leadership traits to make it happen. And that may mean earning a degree in both fields.
Fortunately, dual degrees aren't quite as tough as they sound. Although they will involve the specialized course requirements for each major separately, you can take care of all the general degree requirements for both simultaneously. At the bachelor's level, that often means you only have to take one additional year of college for twice the qualifications.
You also have the option of stacking degrees along the way as you complete successive levels of college. An undergrad professional program can get you the basic industry qualifications you need. Pursuing an MAOL/MSOL or MBA in organizational leadership at the graduate level can stack advanced organizational leadership training on top of that base.
Selecting the Best Specialty in Organizational Leadership for Your Entrepreneurial Path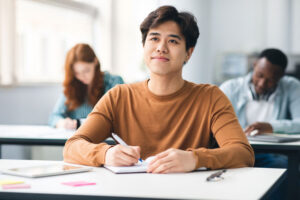 Most organizational leadership degrees don't just sit you down to look at leadership ideas in a vacuum. Instead, they are offered with a wide array of concentration areas that offer applied studies to deal with specific industry or management fields. These include:
The best choices for most entrepreneurs are, naturally, concentrations in entrepreneurship or social entrepreneurship. Although not as common as other kinds of concentrations, they will include coursework that deals with leadership challenges that are unique to entrepreneurs and the start-up world.
For some professional degrees, you can also come at this from the opposite direction. In fields such as business, healthcare, and human resources, you can find some degree programs that offer concentrations in organizational leadership. So, if you need to focus on your industry qualifications first, but need that side helping of strategic vision and leadership, these are also a viable option.
A Curriculum That Encourages Critical Thinking and Inspirational Skills is the Ideal Choice for Entrepreneurs
At pretty much every level, you'll find that organizational leadership studies build their core around the same kinds of courses:
Leadership Theory and Practice
These classes cover case studies and academic research into what succeeds and fails for leaders in different contexts.
Disputes and debates are inevitable in any kind of organization. These classes teach you how to address such conflicts productively to redirect the energy toward a larger goal.
Organizational and Behavioral Theory
There's a lot of psychology and social theory that goes into how people behave in organizations of all sizes. You'll study the scientific and cultural elements that go into developing bonds between people and business structures of all types.
A huge part of organizational leadership boils down to paying attention to both individuals and relationships. You'll have classes that teach you how to do this both empathetically and systematically to feel the pulse of your growing company.
Connecting with your suppliers, your funders, your customers, and your staff is the lifeblood of any entrepreneurial effort. So coursework in communication theory and methods will come in handy as both a leader and a strategist.
In an entrepreneurial concentration, you will also find coursework that is more aligned to your unique needs and challenges as a leader. That can include:
Particularly in more advanced degrees, you're also likely to get a shot at internships or practicum placements that put you in real-world organizations, being taught and mentored by successful entrepreneurs that have mastered organizational leadership skills. You'll get genuine perspectives on what it takes to put theory into practice in actual business environments.
Finding a College for Your Organizational Leadership Degree That Will Foster Your Entrepreneurial Spirit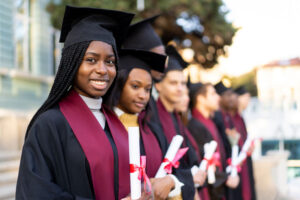 The decision you make about which university to attend for an organizational leadership degree is going to revolve around the concentration options or dual-degree tracks that are available. Since there aren't a lot of organizational leadership programs with an entrepreneurship track, you're more likely to enroll in a general OL program with concentration that fits your business ideas, whether that's in technology or marketing or project management, etc.
No matter what kind of business you plan to start, you need to get a top-notch education.
Even entrepreneurs who didn't finish school, like Bill Gates and Mark Zuckerberg, at least knew to pick high-quality universities to start off with.
To find the best school to launch your entrepreneurial leadership efforts, you'll want to consider things like:
Just about everyone agrees that the people you learn from make or break your college experience. The best curriculum in the world is no good unless you're learning it from someone with the communications skills and academic chops to put it in terms you understand. And instructors with real world entrepreneurial experience bring hard lessons learned to the table that might not have made it into the textbooks yet.
Universities aren't isolated ivory towers of intellect and knowledge. They connection with industry and the community around them, exchanging ideas and employees, taking on projects and sponsoring studies. A school that has ties into the industries you plan to disrupt and dominate will help focus your understanding as well as allowing you to build valuable networks of allies.
Resources and Research Programs
Organizational leadership isn't studied in labs with beakers or test tubes, but it is a focus of research all the same. Case studies, data, and experimentation are all part of the syllabus. A school that has strong research and collections of materials is going to be the best place to conduct your own studies.
Academic Advising and Support
As a current or future entrepreneur, you're going to have a lot on your mind even as you pursue your academic studies. A school that gives you every measure of support, from helping you plan your course load to offering workshops on fundraising or starting a business is the best bet platform for you to launch your start-up from.
Changing the world isn't cheap. For entrepreneurs honing their organizational leadership skills, that means a healthy helping of tuition costs on top of your other startup expenses.
So you'll probably want to compare costs as well. There are many factors that go into what different schools charge for tuition. But according to the National Center for Education Statistics, as of 2021, the average annual rates for tuition and fees were:
Online Organizational Leadership Programs Offer the Flexibility Entrepreneurs Need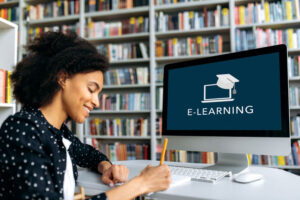 Time is money in the world of entrepreneurs. That that time you spend commuting to class or even hanging around in a classroom waiting for the professor – it all comes out of hours you could be sinking into business planning or development.
So online degree programs are pretty popular among the entrepreneurial set. These flexible remote study options let you fit your education around other important parts of your life and business. With asynchronous classes, you can stream video lectures from the venture capital firm's waiting room before a big meeting, or catch up on class chat messages while waiting for your nightly build to compile.
You'll also find plenty of hybrid options, those that combine one or two campus visits per semester or per year with primarily online studies. That gives you the all-important option of getting to know people in person while maintaining your flexible studies for the majority of the program.
All Entrepreneurial Endeavors are Leadership-oriented, Making OL Degrees a Great Fit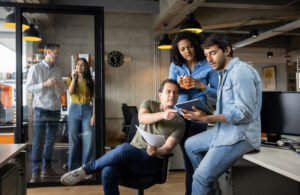 The beauty of becoming an entrepreneur means you get to define your own job. It's both more freedom than you've ever known and more work than you ever could have imagined.
There's no real limit to what you can do as your own boss. But whatever your idea and however strong your drive, it's a tough road. The Census Bureau reports that twenty percent of new American business ventures fail in the first year; only half stay intact more than five years.
Beating those odds is what you are hoping to achieve with a degree in organizational leadership, however. With fresh ideas about business structures, strategic communication, and inspirational motivation, you have a better chance than most to make your dreams come true.
How Much Money Can You Make as an Entrepreneurial Organizational Leader?
Of course, the other side of not having well-defined job as an entrepreneur means it's impossible to predict your salary. It could be less than zero; it could be more than your wildest dreams. When you roll the dice on your own ideas, you are ultimately in control of what you can make.
It's important to note that a lot of business structures used by entrepreneurs don't necessarily reflect their total wealth and success just in terms of income. In an S or C Corp, you may effectively be a multi-millionaire while still only taking an income below six-figures.
Training in organizational leadership is an ace-in-the-hole when it comes to salary expectations as an entrepreneur, though. It won't help you through those lonely nights while you are brainstorming alone and developing your pet project. But once you launch, it has a whole lot to do with improving your ultimate upside.