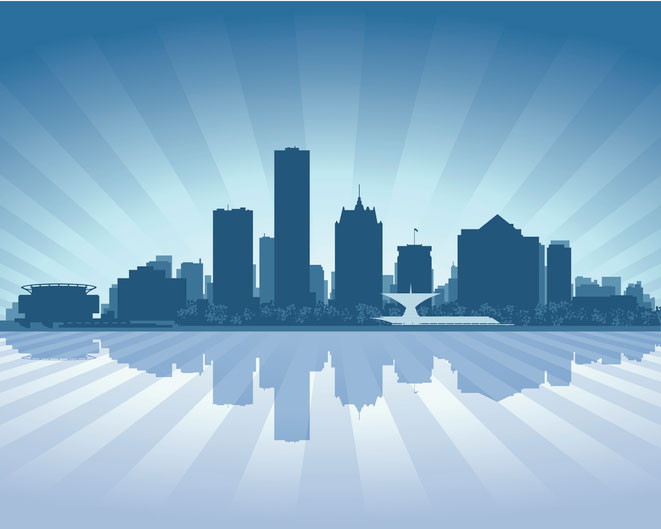 With two of the Midwest's most established legacy insurance firms headquartered in Milwaukee and Madison, Wisconsin's financial services sector is worth hundreds of billions. The state is home to major military contractors and the fifth-largest healthcare system in the nation, while the WEC Energy Group, headquartered in Milwaukee holds nearly $40 billion in assets and employs around 7,000 people. There's a lot of talented leadership across a lot of big industry sectors in Wisconsin keeping it all on the rails.
<!- mfunc feat_school ->
Featured Programs:
Sponsored School(s)
<!- /mfunc feat_school ->
A bachelor's degree in organizational leadership is the right move for anybody getting their feet wet, while advanced MOL (Master of Organizational Leadership), MSOL/MAOL, or MBA degrees with an OL concentration offer the blend of hard business and leadership training corporations look for when filling C-suite positions. It's no coincidence that a subsidiary president of WEC has an MBA with a concentration in strategy and leadership.
How Visionary Leaders Saw Opportunity in Wide-Open Spaces, Laying the Foundation for an Industry in Wisconsin Now Worth Hundreds of Billion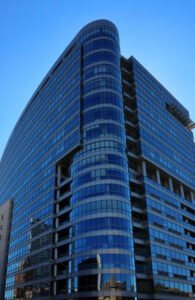 Back in the day, large insurance companies were reluctant to offer comprehensive coverage in rural America. For the people of Wisconsin, that meant the big East Coast insurance companies wouldn't touch large swathes of the state.
That refusal to provide coverage created an opening that the progenitors of Milwaukee's Northwestern Mutual and Madison's American Family Insurance were able to capitalize on to become the dominant financial services companies in the Midwest.
Each of these companies has a unique story about how it filled a niche and went on to build an organization that clients have trusted and relied on for nearly six generations.
American Family Insurance originally only offered auto insurance and only to farmers who rarely drove in the winter and generally spent less time on the road than urban drivers. This formula proved to be a winner, allowing the company to expand.
Northwestern Mutual faced its greatest existential challenge early on in its history when two of its policyholders died when their ox cart was struck by a train. Rather than filing for bankruptcy, Northwestern put its other policy holders first settled the claims using borrowed money.
Today these high-profile financial services companies have a huge impact on Wisconsin's economy, which has a flat 7.9% corporate tax rate. American Family and Northwestern Mutual combined employ nearly 20,000 people and have total net assets worth $371 billion, more than the GDP of several European and Middle Eastern countries.
Both companies are skilled at translating a down-to-earth community ethos into big business. Both started out as underdogs, and both were backed by visionary leaders who recognized opportunities that other industry leaders failed to appreciate.
What You Can Do in Wisconsin With a Master's or Bachelor's Degree in Organizational Leadership
With the unique blend of leadership skills you will get from a bachelor's or master's in organizational leadership, you'll be ready to take on tomorrow's biggest deals happening in Wisconsin and across the nation.
Wisconsin-Based Manpower Acquires IT Staffing Firm for Nearly $1 Billion Cash
The 12th-largest IT staffing firm in the nation, Ettain, just got bought out by Milwaukee-headquartered ManpowerGroup for $925 million. With approximately 30,000 employees and $20.9 billion in 2022 revenue, this represents a significant step forward for Manpower.
ManpowerGroup describes itself as the leading global workforce solutions company. Ettain specialized in connecting IT professionals with employment opportunities. Manpower's acquisition of Ettain is a sign that Manpower is bolstering its IT chops, as businesses in this sector yield higher growth and higher value services.
Already with strong ties to industry job sourcing, this expansion represents a competitive move by Manpower to diversity into IT.
"Fifth-Largest in Nation" Healthcare Merger Announced in Wisconsin
In 2022 Advocate Aurora Health, the largest healthcare provider in Wisconsin, announced their planned merger with Atrium Health. This creates the fifth-largest healthcare provider in America as measured by patient revenue.
The new entity will be responsible for 67 hospitals, nearly 150,000 employees, and over $27 billion in yearly profits. Wisconsin, Illinois, the Carolinas, Georgia, and Alabama will all have facilities that are affected by this merger, whose new corporate name is proposed to be Advocate.
There's already talk of 20,000 new jobs, $2 billion to address disparities between rural and urban healthcare, and carbon neutrality by 2030. These ruminations signify Advocate is already thinking competitively towards the future.
Wisconsin's Favorite Military Contractor Wins a Contract Worth Nearly a Half-Billion Dollars
Oshkosh, Wisconsin: site of the confluence between the Fox River Inlet and Lake Winnebago, before the latter empties into Lake Michigan. Also the name of the company who's one of the most significant military contractors, named after its same Wisconsin hometown.
At the end of 2022 Oshkosh, the military contractor, won a contract worth $543.5 million from the Department of Defense to continue fielding its family of vehicles designed to support joint light tactical vehicle (JLTV) deployments.
This is huge. Oshkosh is competing with a JLTV-equivalent size of approximately 48,000-49,000 Humvees, never mind the military's supply of infantry supply vehicles.
Currently Oshkosh has $6.9 billion in total assets.
This new contract will give Oshkosh a chance to outperform one of America's most well-known military vehicles that's already competing for sales with models released on the civilian market.
Universities in Wisconsin Offering Master's and Bachelor's Degrees in Organizational Leadership
There are tons of options when it comes to choosing the organizational leadership program that fits your unique situation and individual goals, whether its online, on-campus, or a hybrid blend of the two.
Accreditation: HLC
Private School
Campus, hybrid

MBA with a concentration in Organizational Leadership and Development
Cardinal Stritch University
College of Arts and Sciences, School of Business
Accreditation: HLC
Private School
Campus

MS in Management and Leadership
Also offers: 
Major in Community Organization
MS in Educational Leadership
PhD in Leadership for the Advancement of Learning and Service (with optional focuses in Healthcare, Higher Education, Literacy)
School of Business
Accreditation: HLC
Private School
Campus

BS in Management and Leadership
Also offers: 
Minor in Management and Leadership
M.Ed in Educational Leadership
Concordia University - Wisconsin
Batterman School of Business
Accreditation: HLC
Private School
Campus, online

BS in Human Resource and Strategic Leadership
Also offers: 
Minor in Christian Service Learning and Leadership
BA in Communication and Leadership
Ed.D of Leadership in Innovation and Continuous Improvement
BA in Public Service-Leadership
MS in Instructional Leadership
Maranatha Baptist University
School of Business
Accreditation: HLC
Private School
Campus, online

Master of Organizational Leadership
Also offers: Certificate of Organizational Leadership
Milwaukee School of Engineering
Rader School of Business
Accreditation: HLC
Private School
Campus, hybrid

Also offers: MBA in Educational Leadership
University of Wisconsin - Platteville
Graduate Certificate in Nursing Leadership and Management
School of Business
Accreditation: HLC
Public School
Online

(BA, Bachelor of Applied Studies) in Organizational Leadership
MS in Organizational Change Leadership
College of Business, Leadership, and Ethics
Accreditation: HLC
Private School
Campus, online

BBA in Business Leadership
MBA in Nonprofit Leadership
Also offers: 
Minor in Servant Leadership
Minor in Sport Leadership
BBA in Sport Management and Leadership
Ed.D in Ethical Leadership
Graduate Certificate in Ethical Leadership in Organizations
MBA in Health Care Leadership
Wisconsin Lutheran College
Accreditation: HLC
Private School
Online

MA in Leadership and Innovation
Also offers: MA in Special Education Leadership