Virginia offers the perfect mix of talent, opportunity, and economic hardiness to make it the right setting for both new business ventures and established organizations positioned for the future. The state's talent pool is business-ready and far surpasses most other states in key areas that make for a more capable and resilient workforce. In fact, Virginia is the 6th most educated state with nearly 40% of its working population holding a bachelor's degree or higher.
<!- mfunc feat_school ->
Featured Programs:
Sponsored School(s)
<!- /mfunc feat_school ->
With the formula for success ready-made, leaders in every industry with the unique blend of critical thinking, strategic communication, and problem-solving skills and vision you can only get from a degree in organizational leadership are getting things done in Virginia.
From Emergent Pharmaceutics to Over the Counter Products, Virginia is a Place of Great Innovations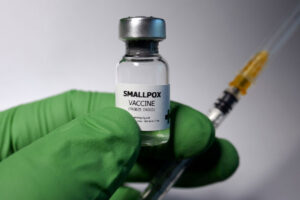 Virginia has always been a place of firsts – the New World's first colony at Jamestown, the first public theater in 1716, and of, course, the birthplace of the first president of the United States. Virginians have always been a unique crop of people with a propensity for innovation and a true entrepreneurial spirit.
Perhaps the most life-changing invention to come out of Virginia was the creation of the smallpox vaccine needle. Though it might seem menial, without an anatomical pathway for high absorption, the smallpox vaccine would have been completely useless. The invention of the bifurcated needle by Benjamin Rubin, a graduate of Virginia Tech, was a game changer in eradicating this devastating disease. It allowed a precise dose of vaccine to be administered and absorbed. The World Health Organization's Smallpox Eradication Campaign from 1966 to 1977 focused heavily on the use of the bifurcated needle during vaccine administration.
Take, for example, something as simple as Chapstick. Everyone, at some point, has applied the soothing lip balm to dry cracked lips. What most people don't know about this household staple, though, is that it's an invention native to Virginia. This lip quenching product was invented by Dr. Charles Browne Fleet in Lynchburg in the 1880s. Fleet didn't have much luck marketing the product, though, so in 1912 he sold the rights for Chapstick to John Morton, who re-packaged it and turned it into the globally recognized product and household name it is today.
Inventors and entrepreneurs like Morton and Rubin are excellent examples of how strong organizational leadership contributes to success. Today, as the corporate, commercial, and healthcare markets evolve and technology drives innovation, it'll take more than just moxie and motivation to be a real competitor. You'll need that bachelor's degree, MOL, MAOL/MSOL, or MBA in organizational leadership to stand out.
What You Can Do in Virginia With a Master's or Bachelor's Degree in Organizational Leadership
Virginia has just recently been awarded $230 million in new funding from the State Small Business Credit Initiative (SSBCI) program to help stimulate new business development and accelerate growth. With this additional funding, small business owners and entrepreneurs will have the advantage of greater access to public and private capital. But that's just the beginning. The SSBCI program will also offer expanded credit support and technical assistance through the Virginia Small Business Financing Authority (VSBFA). Nearly $60 million will be allocated to support three new loan programs for small businesses. There's no doubt that the success of this initiative will rely heavily on the organizational leadership skills of bachelor's and master's-prepared business leaders.
Virginia's business sector is also experiencing tremendous growth with its recent telecommunications expansion. In fact, with the new fiber optic infrastructure build led by Maryland-based Harbor Link, big cities like Alexandria, Arlington, and Ashburn will benefit from bolstered connectivity to major metropolitan areas like Washington, DC and Baltimore. This new fiber optic layout will bring the benefits of high-speed connectivity, enhanced data transmission, and security to the Northern Virginia Region. You can be sure that business leaders at all levels are being called upon to employ the systems thinking and strategic planning that comes with a degree in organizational leadership.
Certainly, the SSBCI program and the Harbor Link telecommunications expansion are going to have a positive effect on Virginia's business environment. Strong organizational leadership will be the key to success for these programs, from corporate investors to small business leaders to infrastructure project management.
Universities in Virginia Offering Master's and Bachelor's Degrees in Organizational Leadership
With a master's or bachelor's degree in organizational leadership, you'll be ready to lead local projects like these. You'll be prepared to function in a leadership role that influences outcomes and sets new benchmarks.
Here you'll find the universities in Virginia that offer the bachelor's, MOL, MAOL/MSOL, or MBA programs in organizational leadership that will get you there.
Accreditation: SACSCOC
Private School
Online

BAS in Leadership Studies
MBA with a concentration in Leadership
Also offers: Leadership Studies Minor
Caudill School of Business
Accreditation: SACSCOC
Private School
Online

BS in Leadership and Innovation
Also offers: MA in Human Services Leadership
Eastern Mennonite University
Accreditation: SACSCOC
Private School
Campus, online

BS in Organizational Leadership
MA in Organizational Leadership
Also offers: 
Graduate Certificate in Nonprofit Leadership and Social Entrepreneurship
Graduate Certificate in Transformative Leadership
Leadership Minor
BS in Leadership and Organizational Management
MA in Transformational Leadership
College of Business and Criminal Justice
Accreditation: SACSCOC
Private School
Campus, online

BS in Organizational Leadership
School of Business
Accreditation: SACSCOC
Private School
Online

BS in Business Administration – Leadership
MA in Executive Leadership
Also offers: 
BS in Military Studies – Leadership
MS in Accounting – Leadership
MBA (Leadership, Nonprofit Leadership and Management)
MS in Engineering Management – Leadership
MA in in Human Services – Executive Leadership
MA in Military Operations – Military Leadership
Master of Nonprofit Management – Leadership
MA in Public Policy in Leadership
PhD in Organizational Leadership
Advanced Graduate Certificate in Leadership
Executive Certificate in Strategic Leadership
DBA in Nonprofit Leadership and Management
PhD in Business Administration – Leadership
PhD in Organization and Management – Leadership
Doctor of Strategic Leadership
College of Arts and Letters
Accreditation: SACSCOC
Public School
Campus, online

Also offers: 
Administrative Leadership and Ethics Minor
Military Leadership Minor
Public Sector Leadership Graduate Certificate
Professional Leadership Undergraduate Certificate
College of Arts and Sciences
School of Business and Leadership
Accreditation: SACSCOC
Private School
Campus, online

BS in Professional Studies – Leadership Studies
MA in Organizational Leadership
Also offers: 
Leadership Minor
Ph.D. in Organizational Leadership
Doctor of Strategic Leadership
Certificate of Graduate Studies in Leadership
Certificate of Post-Doctoral Studies in Organizational Leadership
Post-Master's Certificate in Advancing Leadership
Undergraduate Certificate in Leadership Studies
Division of Education and Leadership
Accreditation: SACSCOC
Private School
Online

MS in Organizational Leadership
Also offers: Doctor of Professional Studies: Organizational Leadership
South University - Virginia Beach
College of Business
Accreditation: SACSCOC
Private School
Hybrid

School of Professional Studies
Accreditation: SACSCOC
Private School
Online, hybrid

Bachelor of Professional Studies in Community and Nonprofit Leadership
MA in Nonprofit Leadership Studies
Also offers: 
Leadership Studies Minor
Community and Nonprofit Leadership Minor