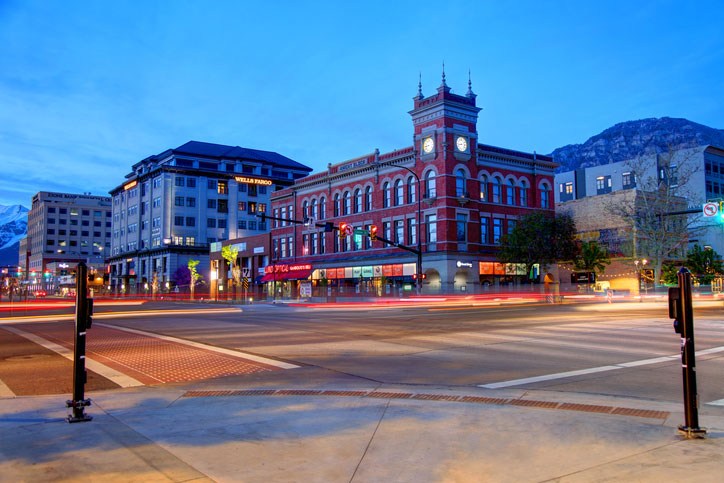 Utah has earned itself a place among the most successful economies in the country. Looking at economic factors that include everything from debt to tax rates to fiscal spending, Utah has been ranked number one in the nation with the best economic forecast for 15 years straight according to the Rich States, Poor States ALEC-Laffer State Economic Competitiveness Index.
<!- mfunc feat_school ->
Featured Programs:
Sponsored School(s)
<!- /mfunc feat_school ->
With a recent $163 million income tax reduction, a population boom, and low regulatory burden, it's not hard to see why Utah's economy is moving fast and bringing in big business interests. The tech industry is chief among those leading the charge, with Forbes naming Salt Lake City the fourth best city in the nation for tech jobs.
Utah's manufacturing sector is heating up too. The Governor's Office of Economic Opportunity recently announced the Utah Manufacturing Modernization Grant – a $10 million program to help Utah manufacturing businesses modernize operations and improve the state's supply chain. It's no secret that supply chain issues have been plaguing the nation in recent years, forcing American companies to reconsider their reliance on foreign manufacturers and suppliers. This grant program is designed to help bolster Utah's manufacturing sector, improve supply chain flow, and encourage new manufacturing operations.
The successful implementation of major grant programs managed by leaders in the public sector along with the businesses that lead boots-on-the-ground execution strategies across the private sector, are all equally reliant on the skills that degrees in organizational leadership are designed to teach.
Legendary Utah Companies that Made it Big Thanks to Visionary Leadership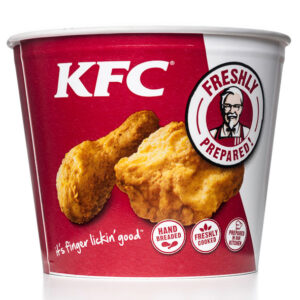 Evan as a Utah native you might be surprised to learn that Kentucky Fried Chicken (KFC) only technically got its start in Kentucky. Harland Sanders, more commonly known as Colonel Sanders, originally sold his chicken out of a motel he had purchased in Kentucky. The Colonel didn't become a household name overnight, though. In fact, he had many failures in life – as a railyard worker, farm hand, life insurance salesman, and even midwife – before he ultimately found success.
KFC didn't really take off until Sanders started a franchise in Murray, Utah in 1952. Here, in Utah, he found success and recognition. A few years later, the iconic bucket of chicken was introduced and to this day is synonymous with Sanders' famous chicken. In 1964, Colonel Sanders sold his 600-franchise company for $2 million dollars. Today, KFC owns more than 20,000 locations worldwide, including 5,000 locations in China.
Browning's story starts out in Ogden. There, in his childhood years, John M. Browning assembled a rifle out of spare parts for his brother's birthday gift. What's interesting about Browning's story is that he didn't just start producing and selling right away. Rather, several manufacturers, including Winchester, Remington, and Colt, were making his rifle, shotgun, and pistol designs before he even established and produced the Browning brand himself.
The turning point in Browning's history came in 1883 when he entered into an alliance with Winchester Repeating Arms Company to continue firearms development. As part of the deal, Browning's Single Shot was sold to Winchester and Browning gained rights on a new repeater.
In 1910, Browning filed patent on a 45-caliber semi-automatic pistol, which became the official U.S. military weapon for nearly 75 years. He also developed the 50-caliber Water-Cooled Machine Gun that was heavily used in World War II and the Korean War. Despite its national recognition, Browning's headquarters remain local in Morgan, Utah.
Utah has historically been known for its beautiful mountains, ski slopes, national parks, and Mormon heritage. What's probably less known is that it's a place of invention and visionary leadership where small businesses with big ideas grew to achieve national acclaim and put Utah on the map in the process. Business entrepreneurs like Sanders and Browning are excellent examples of what visionary leadership can do.
Today, it'll take more than just ambition and an innovative idea to be successful. You'll need the unique blend of skills that come with a bachelor's degree in organizational leadership, MOL (Master of Organizational Leadership), MAOL/MSOL, MBA, or other specialized degree in organizational leadership to take the next big idea to market.
What You Can Do in Utah With a Master's or Bachelor's Degree in Organizational Leadership
California-based Adobe took notice of Utah's ripe economic environment and made a move to expand its operations here. Back in 2018, the tech giant made a sizable investment in the state when it spent $90 million expanding its facility in Lehi. The move brought thousands of new jobs to the area and projections showing more than $80 billion in tax revenue for the state over the next two decades. There's no doubt that business leaders with skilled in the tenets of organizational leadership were tasked with the implementation of this large-scale expansion.
Another tech giant interested in Utah is Google. In 2021, it purchased 300 acres of land in Eagle Mountain for a potential data center. Though project details have been scarce, and the timeline has been vague, Google's expansion is another clear indication that Utah is a top-spot for tech investment.
Clearly, large caliber investments in technology and manufacturing are going to have a positive effect on Utah's economy. There's no doubt that it will take strong organizational leadership to see these projects through – from land use planning to resource management to talent development.
Universities in Utah Offering Master's and Bachelor's Degrees in Organizational Leadership
With a degree in organizational leadership, you'll be thoroughly prepared to head up massive projects like these, bringing key skills in strategic planning, systems thinking, project management, and innovation to the table.
Below you'll find all accredited universities in Utah that offer bachelor's in organizational leadership, MOL (Master of Organizational Leadership), MAOL/MSOL, MBA, and other specialized degree programs with a concentration in OL.
Western Governors University
Accreditation: NWCCU
Private School
Online

MS in Management and Leadership