Tennessee is a place of firsts and boasts a long line of strong leaders. In fact, it was the first state admitted from territorial status as well as the first state readmitted to the Union after the Civil War. Can you imagine the high level of communication and conflict management skills it would take to broker a deal after something as divisive as the Civil War? It's exactly that kind of effective leadership that all organizations and businesses need to be successful.
<!- mfunc feat_school ->
Featured Programs:
Sponsored School(s)
<!- /mfunc feat_school ->
The Spirit of Organizational Leadership Has Been Alive in Tennessee for Generations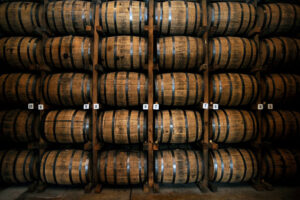 It's likely no one could have imagined that a collaboration between Jack Daniels, a backwoods whiskey distiller, and Nearest Green, an enslaved man, would in 1866 lead to the very first registered distillery in the United States. From the Cave Spring Hollow in Lynchburg, the Jack Daniel Distillery was born, and Old No. 7 was introduced to the world. As a gold medal winner at the 1904 World's Fair, Old No. 7 made Jack Daniels' a household name and sealed his unparalleled legacy. But, even with a great product, how did a whiskey distillery survive the restrictions of 1920s prohibition and the slump of WWII? Simple – great leadership.
Great leaders know that an organization's success rests on its ability to adapt to changes in the environment, and that's exactly what the Jack Daniels Distillery did. It saved its whiskey supply from the destruction of prohibition by secretly stockpiling it in warehouses across the nation. Years later, it would follow a similarly strategic plan to keep the company afloat amidst the government's ban on whiskey manufacturing during WWII. Today, Jacks Daniels Whiskey continues production in its original Lynchburg location and remains one of the most well-known whiskey brands on the planet.
And, of course, it's important to mention the restaurant that put Tennessee on the map for its southern-style cooking – Cracker Barrel. Dan Evins opened his first Cracker Barrel Old Country Store in Lebanon in the 1960s. True to its reputation as a down-home, southern-style restaurant, even its cornbread was made from scratch. Evins' business plan didn't start out overly ambitious, though. In fact, it started out small with manageable goals and a clear vision. Even most of his investors were local friends and associates. In less than a decade, though, Cracker Barrel had expanded to 13 locations across multiple states and became a publicly traded business on the New York Stock Exchange.
It goes without saying that Evins' effective leadership and ability to rally a huge network of employees around a common vision has made Cracker Barrel the success that it is today.
Business entrepreneurs like Daniels, Green, and Evins are great examples of how effective organizational leadership creates success. Today, though, as the commercial market continues to evolve and technology innovates, you'll need more than just drive and real-world experience to be competitive. You'll need that formal bachelor's degree, MAOL, MSOL, or MBA in organizational leadership to set you apart from the rest and showcase yourself as the better investment.
What You Can Do in Tennessee With a Master's or Bachelor's Degree in Organizational Leadership
Tennessee is a hotbed of infrastructure investment activity right now. Its financial solvency ranks 3rd in the nation with revenues exceeding expenses by 7% and long-term liabilities less than the national average at 10%. The state's economic environment is ripe for business venture. And that hasn't gone unnoticed by business executives looking for the best places in the country to move or establish operations.
In fact, a joint venture between Ford Motor Company (FMC) and SK Innovation has led to a $5.6 billion investment in building one of the nation's largest battery and vehicle manufacturing sites at the Memphis Regional Megasite in Stanton. Dubbed the Blue Oval City and spanning nearly 3,600 acres, the campus is expected to play a critical role in the EV revolution. Tennessee's Governor Bill Lee and FMC executives have collaborated to broker this multi-year project which is estimated to bring nearly 6,000 jobs to the state, $1.02 billion in annual earnings, and add approximately $3.5 billion per year to Tennessee's gross state product. Blue Oval City is planned to be the most advanced automotive production campus in FMC's history. The facility is slated to begin production of the all-electric F-Series truck in 2025. You better believe this operation is being led by business leaders with degrees in organizational leadership.
Another amazing infrastructure development is the broadband internet expansion. The state-sponsored Broadband Accessibility Grant Program has awarded an additional $447 million in broadband infrastructure to expand internet access across rural Tennessee. It's estimated that this grant will bring broadband access to more than 150,000 homes across nearly 60 counties, calling on leadership at every level to employ the kind of outside-the-box planning and execution strategies that degrees in organizational leadership were designed to teach. Even in this digital age, it's estimated that one in six rural Tennessee residents do not have broadband service. Counties earmarked for the grant are those unlikely to receive broadband access without grant funding.
There's no doubt that this grant will have a positive effect on Tennessee's economy. It will take strong organizational leadership at every level to deploy those resources judiciously – from the urban and rural infrastructure and land use planning phases to project management to the lineman installing the service.
Universities in Tennessee Offering Master's and Bachelor's Degrees in Organizational Leadership
With a degree in organizational leadership, you'll be thoroughly prepared to lead great projects like these. You'll be ready to take on leadership roles that influence outcomes through strategic planning, systems thinking, innovation, and talent development. It may be your vision and ability to lead and pull the team toward the same goals that makes something like the building of Blue Oval City successful.
Universities in Tennessee offering master's and bachelor's degrees in organizational leadership are shown here.
Austin Peay State University
College of Behavioral and Health Sciences
Accreditation: SACSCOC
Public School
Online

Master of Professional Studies in Leadership and Organizational Administration
Also offers: 
Community and Organizational Leadership Certificate
Peer Leadership Certificate
Leadership Science Minor
Military Science and Leadership Minor
College of Professional Studies
Accreditation: SACSCOC
Private School
Online

BS in Business Leadership
Accreditation: SACSCOC
Private School
Online

Bachelor of Business Administration with a Leadership Option
MA in Management Leadership
College of Professional Studies
Business Department
Accreditation: SACSCOC
Private School
Campus, online

BS in Organizational Leadership
MBA in Leadership Specialization
East Tennessee State University
College of Graduate and Continuing Studies
Accreditation: SACSCOC
Public School
Online

Master of Professional Studies
Also offers: 
Leadership Studies Minor
Community Leadership Certificate
School of Business and Public Leadership
Accreditation: SACSCOC
Private School
Online

MBA with a concentration in Leadership
Also offers: 
MA in Ethics and Leadership
Ph.D. in Leadership Studies
Advanced Graduate Certificate in Leadership Studies
College of Professional Studies
Accreditation: SACSCOC
Private School
Online

(BA, BS, BPS) in Strategic Leadership, Business Leadership
MA in Organizational Leadership
Also offers: 
(AA, AS, Certificate) Business Leadership
Global Leadership Certificate
Leadership Coaching Certificate
Strategic Leadership Certificate
MA in Leadership and Public Service
Accreditation: TRACS (Transnational Association of Christian Colleges and Schools)
Private School
Campus, online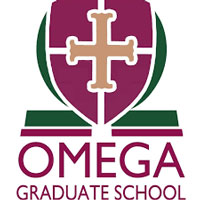 Master of Letters in Organizational Leadership
Also offers: Doctor of Social Leadership
School of Business
Accreditation: SACSCOC
Private School
Online

Bachelor of Business Administration
MBA with a concentration in Leadership
Tennessee Technological University
School of Professional Studies
Accreditation: SACSCOC
Public School
Online

Master of Professional Studies: Strategic Leadership
Trevecca Nazarene University
School of Leadership and Interdisciplinary Studies
Accreditation: SACSCOC
Private School
Campus, online

BA in Management and Leadership
MA in Organizational Leadership
Also offers: MBA (Management and Leadership, Nonprofit Leadership and Management)
School of Adult and Professional Studies
McAfee School of Business
Accreditation: SACSCOC
Private School
Campus, online

BS in Organizational Leadership
Also offers: 
BS in Entrepreneurial Leadership
BS in Non-Profit Leadership
Department of Leadership, Policy, and Organizations
Accreditation: SACSCOC
Private School
Campus

M.Ed. in Leadership and Organizational Performance
Also offers: Ph.D. in Leadership and Policy Studies