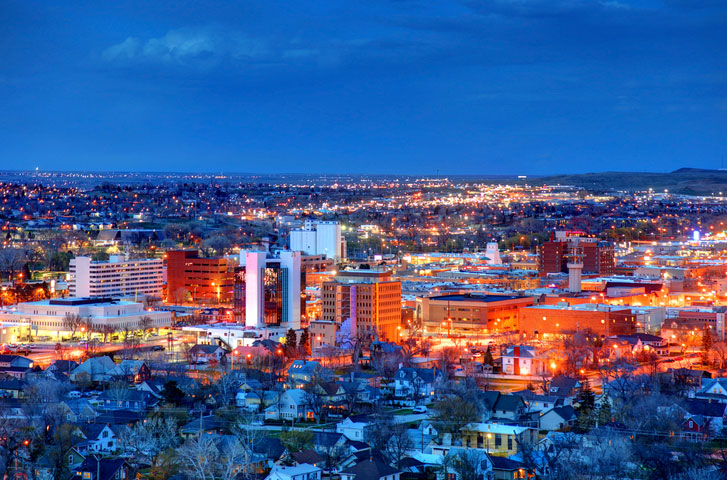 South Dakota's economy is expanding, and in fact, it's one of the few state economies to have bounced back to pre-pandemic levels by the close of 2022, with real GDP growing by five percent during the two preceding years. With no corporate income tax, the state has a reputation for being among the most business friendly in the nation, so it's no surprise that big investments are happening here – in both business operations and the infrastructure it takes to support those operations.
<!- mfunc feat_school ->
Featured Programs:
Sponsored School(s)
<!- /mfunc feat_school ->
But it's not just big business where great leaders in South Dakota have left their mark. The state has always been a place known for rugged individualism and the kind of visionary leadership it takes to bring fresh ideas to the marketplace, and small businesses have historically fared well in the Rushmore State. In fact, small enterprises make up 99% of all businesses in South Dakota, and about 80% of the state's start-ups survive their first year, a much higher survival rate than what you'd find in other parts of the country. That says a lot about the leadership here, both those that take the helm of businesses in the private sector and the policymakers that help make sure South Dakota remains friendly to businesses big and small.
With such an attractive business environment, it's not surprising that both legacy organizations and new start-ups have found long-term success in South Dakota, taking advantage of the talent pool and brain trust on tap here.
South Dakota Legacy Companies Prove that Longevity and Real Leadership Go Hand in Glove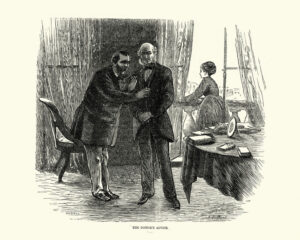 Sanford Health started out as the only hospital system in Sioux Falls. More than 125 years later, it's the largest rural health system in the country. It all started in 1893, when a Sioux Falls surgeon, Dr. Zetlitz, witnessed first-hand new medical advancements at the World's Fair in Chicago. After returning home, he organized a group of physicians and Lutheran clergymen to develop a new hospital. A year later, they opened Seney House, the first medical facility in Sioux Falls.
It wasn't exactly a success story out of the gate, though. In fact, the first patient admitted here asked to be sent to the penitentiary instead. Healthcare was living down a hard reputation in those days, with hospitals seen more as places you go to die than recover.
But Zetliz and his team of physician leaders knew the life-saving healthcare services and medical interventions they offered were something the public genuinely needed, even if the public didn't fully appreciate that yet.
Four years later, the Sioux Falls Training School for Nurses was opened, and by 1900, physician leadership had achieved the goal of building the first hospital in the state – Sioux Falls Lutheran Hospital. The health system was renamed Sanford Health in the early 2000's in honor of Denny Sanford, who contributed nearly $500 million to support the development of a children's hospital as well as the Sanford School of Medicine at the University of South Dakota.
Black Hills Ammunition out of Rapid City is another great success story that could only happen right here in South Dakota. Though its roots aren't as deep as Sanford Health's, it's been an equally significant contributor to South Dakota's economy.
Black Hills Ammunition is the only supplier to make its ammunition match grade to military specifications, and as such, all military branches purchase the match 5.56mm ammunition from Black Hills Ammunition. Ensuring that level of quality while still remaining profitable is certainly no easy feat, but owner of Black Hills Ammunition, Jeff Hoffman, has been doing it since the 1980s.
The cash-strapped venture started out a little wobbly but caught its big break after sending sample ammo to the Illinois State Police. They were highly impressed and immediately placed an order for 700,000 rounds of 9mm ammunition. Since then, Black Hills Ammunition's reputation for quality has continued to be its moniker for success.
Independent entrepreneurs like Zetlitz and Hoffman stand as reminders that bold leadership and the ability to marshal teams and resources around visionary ideas has always been a recipe for success. It's as true today as it was a hundred years ago. While commercial markets continue to evolve and diversify, it'll take more than just ambition and moxie to be competitive. You'll need the formal education that comes with a bachelor's degree in organizational leadership, or an advanced degree such as an MOL (Master of Organizational Leadership), MAOL/MSOL, MBA, or other specialized degree with a focus in organizational leadership.
What You Can Do in South Dakota With a Master's or Bachelor's Degree in Organizational Leadership
One of the large-scale civil projects going on right now in South Dakota comes as a result of the U.S. Department of Agriculture's (USDA) Rural Development plan to invest in infrastructure under the Rural Energy for America Program (REAP). This program is designed to support farmers and agricultural businesses in the fight against climate change. There's no doubt that business leaders equipped with the skills that come with a degree in organizational leadership are heading up multifaceted operations like this. Sumption Farms in Frederick will get the lion's share of REAP funding for the purchase of an energy-efficient grain dryer, which is projected to save the farm approximately $63,000 in yearly electricity costs.
Infrastructure improvements are also being made to South Dakota's water supply. The South Dakota Department of Agriculture and Natural Resources (DANR) has announced it will provide $167 million in grants and loans to fund city water supply improvement projects. This new funding will support things like connection piping, water line replacements, and sewer repairs.
The City of Belle Fourche has been awarded $1.7 million for drilling a new well and installing a new chlorination system. The new well will also function as a secondary water source to southern-most areas of the city. Likewise, the City of Sioux Falls will get $12.5 million to fund its water system improvements. You can be sure that big operations like this are being led by heads of industry skilled in the art of organizational leadership.
Clearly, these expansion programs to improve the state's water supply and support clean energy alternatives will have a positive effect on South Dakota's economy. Effective organizational leaders will be essential to the success of large operations like these– from project management to resource utilization to strategic execution and implementation.
Universities in South Dakota Offering Master's and Bachelor's Degrees in Organizational Leadership
With an organizational leadership degree, you'll be fully prepared to lead great projects like these. You'll come away with the critical skills in core areas like goal development, innovation management, and systems thinking to help improve organizational outcomes. Ultimately, it may be your direction and vision that leads the state's infrastructure or private sector projects to success.
Here you'll find all accredited universities in South Dakota offering bachelor's degrees in organizational leadership, MOL (Master of Organizational Leadership), MAOL/MSOL, MBA, and other specialized graduate degrees with a concentration in organizational leadership.
Dakota Wesleyan University
Ron and Sheilah Gates College of Business, Education and Social Science
Accreditation: HLC
Private School
Campus, online

BS in Entrepreneurial Leadership
MBA with an emphasis in Strategic Leadership
Also offers: 
AS in Entrepreneurial Leadership
Entrepreneurial Leadership Minor
Strategic Leadership Certificate
Humanities and Social Science Department
Accreditation: HLC
Public School
Campus

BA in Leadership and Communication
MA in Lakota Leadership and Management
South Dakota State University
School of Health and Consumer Sciences
Accreditation: HLC
Public School
Campus

BS in Leadership and Management of Nonprofit Organizations
Also offers:
BS in Agricultural Education, Communication and Leadership – Leadership Specialization
Leadership and Management of Nonprofit Organizations Minor
Leadership Minor
Wizipan Leadership and Sustainability Certificate
University of South Dakota
College of Arts and Sciences
Accreditation: HLC
Public School
Campus, online

BS in Technical Leadership
Also offers: 
Civic Leadership Studies Minor
Communication and Leadership Certificate
Leadership in Public Management Certificate
State Government Leadership Excellence Certificate