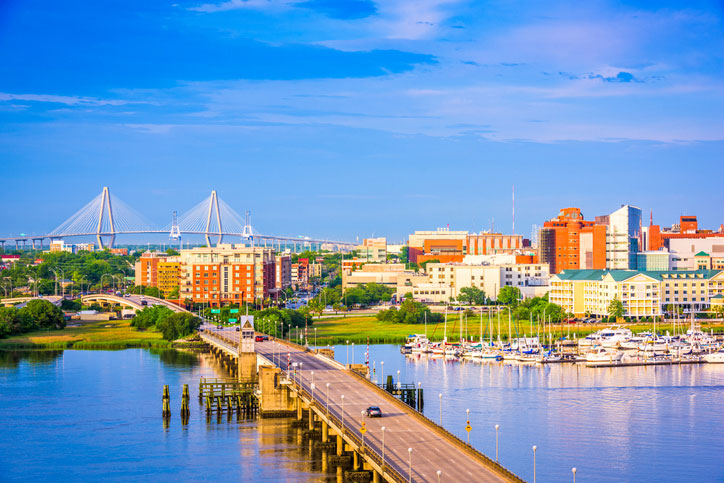 South Carolina has always been a place where visionary leaders have stood their ground and shown the kind of courage that ends up influencing national debate.
<!- mfunc feat_school ->
Featured Programs:
Sponsored School(s)
<!- /mfunc feat_school ->
It takes exactly that kind of visionary leadership to break new ground and establish precedent, and that's something that seems to live in the very ethos of South Carolina. It was the first state to establish a museum, the first state with a municipal college, home of the first Black Baptist Church, and the first state to run regular train service.
South Carolinians have never been ones to shy away from the challenges that come with being in a position of leadership and influence. They seem to appreciate the idea that it takes plenty of backbone and conviction to achieve real results. But today, whether in business, government, or the non-profit space, even that will only get you so far. It also takes effective communication skills, critical-thinking, and a knack for creative problem-solving – exactly the blend of skills you can expect to pick up from a degree in organizational leadership.
How Local Union Leadership Helped Bring About Lasting Change to Discriminatory Workplace Policies in South Carolina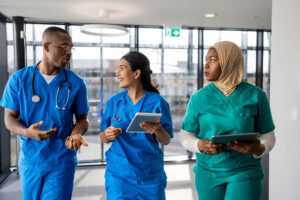 In 1968, South Carolina nurses along with other allied health workers banded together to lead the Charleston Hospital Workers Movement, setting out to change the ugly face of workplace discrimination that had gone unchecked for far too long. In lock step with the national Civil Rights movement, a group of employees at the Medical College Hospital in Charleston decided they had enough of the disrespectful and discriminatory workplace practices black nurses and other minority medical staff were subject to, and they decided to strike.
The move evoked a strong response from hospital administration, with five African American nurse's aides accused of insubordination and summarily fired. In truth, though, the aides had walked off the job in protest after being prevented from reading the medical charts of patients under their care.
When the incident made headlines and the news reached local activists like William Saunders, the reality of discrimination within the hospital system came sharply in to focus and the movement grew.
The 1968 walk-off was the first of many strikes. Union leaders, church organizations, and grassroots leaders flocked to Charleston to fight for equity in the workplace. After more than a year of protests and strikes, a settlement was finally reached between the Medical College Hospital and Union 1199B, which represented hospital workers in the state.
All strikers were ultimately rehired with pay increases, and the hospital agreed to abide by a transparent grievance process for employees. The outcome was a positive change for some 25,000 hospital workers in South Carolina, and a strong example of how organizational leaders from groups like Union 1199B and the Southern Christian Leadership Conference (SCLC) could come together to effect real change.
From revolutionary societal change to the dog-eat-dog world of business, significant change rarely comes without some growing pains. But leaders prepared for those challenges remain stoic and can rally teams around a shared vision. You'll need more than just drive and a positive outlook to be competitive in today's world, but when you back it up with a bachelor's degree in organizational leadership, an MOL (Master of Organizational Leadership), MAOL/MSOL, or MBA with an organizational leadership focus, it's a combination that's hard to beat.
What You Can Do in South Carolina With a Master's or Bachelor's Degree in Organizational Leadership
Capital investment is flowing freely through South Carolina right now, creating a market ripe for careers in leadership. Private sector employment has grown by 13%. Nearly 163,000 jobs in the state are the direct result of global investment, which has increased 26.3% over the last eight years. More than 800 global employers have business operations in the state. And in South Carolina, big investments are leading to big opportunities in organizational leadership.
It goes without saying that investments by large players like ABB and ZF Transmissions will positively impact South Carolina's economy. More than that, though, it'll take strong organizational leaders skilled in everything from land use planning to project management to talent retention to get these projects off the ground.
Universities in South Carolina Offering Master's and Bachelor's Degrees in Organizational Leadership
With an organizational leadership degree, you'll be poised to head up million-dollar projects like these. You'll be prepared to serve as a leader who can improve business outcomes through strategic planning, innovation management, and talent development. Shown here are the universities in South Carolina offering bachelor's, MAOL, MSOL, and MBA programs with a concentration in organizational leadership.
College of Business
Accreditation: SACSCOC
Private School
Online, hybrid

Bachelor of Organizational Leadership
Master of Organizational Leadership
Charleston Southern University
Hans A. Nielsen College of Business
Accreditation: SACSCOC
Private School
Campus, online, hybrid

MA in Organizational Leadership
Citadel Military College of South Carolina
Department of Leadership Studies
Accreditation: SACSCOC
Public School
Online

Also offers: 
Graduate Certificate in Leadership
Graduate Certificate in Military Leadership
Accreditation: SACSCOC
Private School
Online

MS in Management and Leadership
Accreditation: SACSCOC
Private School
Online

BA in Community and Organizational Leadership
MA in Organizational Leadership
Also offers: 
Leadership Studies Minor
Leadership Studies Certificate
MBA with a concentration in Strategic Management and Leadership
Columbia International University
Accreditation: SACSCOC
Private School
Online

Master of Organizational Leadership
Also offers: PhD in Organizational Leadership
School of Education and Graduate Studies
Accreditation: SACSCOC
Private School
Online

Master in Management (MIM) in Professional Leadership
Also offers: Doctorate in Professional Leadership
Department of Business Administration
Accreditation: SACSCOC
Private School
Campus

BS in Business Administration
MS in Organizational Development and Leadership
Also offers: Military Science Leadership Minor
South University - Columbia
College of Business
Accreditation: SACSCOC
Private School
Hybrid