Pennsylvania is a prime economic environment for new business right now. It boasts the sixth largest economy in the nation with an $800 billion annual GDP, and business operating costs that are 5% below the national average. It's no surprise that many of the nation's top companies are headquartered here.
<!- mfunc feat_school ->
Featured Programs:
Sponsored School(s)
<!- /mfunc feat_school ->
Perhaps that's one reason why Pennsylvania has been a major beneficiary of the infrastructure bill recently signed into law. In fact, a total of $7.9 billion has been allocated to infrastructure projects in the state. Some of these include upgrading Amtrak routes on the Eastern Seaboard, structural repair of Philadelphia International Airport, and structural improvements to more than 3,000 bridges throughout the state, including Fern Hollow Bridge in Pittsburgh. The infrastructure allocation includes $100 million for broadband expansion, $5 billion for roads and bridges, $208 million for clean energy projects, and $62 million to support EV infrastructure.
There's no doubt that the successful implementation of a high-caliber operation like this will rely on the expertise of those with a master's or bachelor's degree in organizational leadership.
What You Can Do in Pennsylvania With a Master's or Bachelor's Degree in Organizational Leadership
Another marker of Pennsylvania's economic sturdiness is Google's recent investment. In 2022, the global tech giant announced that it would invest $15 million in its Pittsburgh office and data center.
It was a sound investment in a state where Google has a hand in a lot of business activity. In 2021 alone, the search engine contributed nearly $16 billion worth of economic activity statewide through more than 757,000 business connections, layering in $19 million in free advertising to Pennsylvania businesses with their paid advertising model. And with all that business activity and a few freebies comes a lot of revenue for the Silicon Valley giant. To sweeten the deal, Google even kicked in $330,000 to Pittsburgh's Carnegie Library to support a laptop lending program. It's the outside-the-box thinking of organizational leaders that made the city's partnership with Google so lucrative for all parties.
Google's investment coupled with the infrastructure expansion is a positive force for Pennsylvania's economy. The success of the projects these investments fund, though, still takes strong leadership and the discipline to balance ambitious projects with the need to use resources judiciously. A degree in organizational leadership helps business leaders develop the steady hand it takes to pull it off.
Even as the state has come to be known for blazing a path to the future with the help of tech industry giants, it maintains a reputation built on the work of previous generations. Whether it was the First Continental Congress convening its business in Philadelphia in 1774 or the Second Continental Congress, likewise, convening there to sign the Declaration of Independence, Pennsylvania is a place known for bold leadership.
Building an Empire that Brought a Luxury Good to the Masses Was an Exercise in Strong Organizational Leadership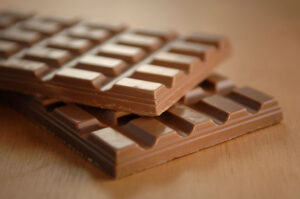 Perhaps the most famous name to come out of Pennsylvania is Hershey. And, it's a real rags-to-riches tale, too. How did someone like Milton Hershey, with only a 4th-grade education, create the most famous name in chocolate? He started out apprenticing for a candy maker at the age of 14. He wasn't great at it and, in fact, made two failed attempts before successfully opening Lancaster Caramel Co. in 1886. However, the future of chocolate was forever changed when Mr. Hershey attended the World's Columbian Exposition in Chicago in 1893. He was inspired by what he saw there and was fascinated with the idea of making chocolate for the masses. So, he sold Lancaster Caramel Co. for $1 million and focused his investment instead on making chocolate bars. After perfecting the formula, he built a small factory in Derry Church, where he had easy access to fresh milk from local daily farms. It wasn't long after that Mr. Hershey built the world's largest chocolate manufacturing facility, which he opened as Hershey Chocolate Company in 1905. Always the do-gooder, he wanted to create a place where his employees could live happily and work nearby, so he built them a town of their own, which was later named Hershey in his honor.
Another success story native to Pennsylvania is the origin of Crayola. Originally known as Binney & Smith, cousins C. Harold Smith and Edwin Binney started the operation in Easton in the 1880s. They started out selling slate pencils and dustless chalk to schools, but Edwin Binney's wife, a schoolteacher, suggested that the company find a way to make a less costly alternative to the imported crayons of the time. After much formulation, the company produced and sold its first 8-count box of crayons in 1903. Binney and Smith subsequently rebranded their company as Crayola, a combination of the French words for "chalk" and "oily". Always a traditionalist organization, the original 8-count box contains the same colors you'll find in an 8-count box of Crayola today. To this day, Crayola still operates out of Lehigh Valley, and many of its employees are descendant generations who have worked at the same plant since the company's inception.
Leading names like Hershey, Smith, and Binney have become synonymous with success. They're excellent examples of how the greatest success stories are built on effective strategic planning and strong organizational leadership. As Pennsylvania's economy continues to evolve, there's no denying the value of a bachelor's degree, MAOL, MSOL, or MBA in organizational leadership.
Universities in Pennsylvania Offering Master's and Bachelor's Degrees in Organizational Leadership
There's no doubt that a degree in organizational leadership provides the skills to succeed in any industry, and universities in Pennsylvania offer some of the best bachelor's, MSOL, MAOL, and MBAs in the game. Your expertise in areas like organizational analysis, benchmarking, and systems thinking will leave you ready to lead teams and find creative solutions to complex problems.
College of Business, Communication, and Leadership
Accreditation: MSCHE
Private School
Campus

Also offers: 
Graduate Certificate in Nursing Leadership
PhD in Leadership
Accreditation: MSCHE
Private School
Campus

Also offers: 
Doctorate in Organization Development and Change
(Certificiate, Minor) in Leadership Studies
Global MBA with a concentration in Organization Management
Cairn University-Langhorne
School of Business
Accreditation: MSCHE
Private School
Online

MS in Nonprofit Leadership
Also offers: MS in Educational Leadership and Administration
Accreditation: MSCHE
Private School
Campus, online

Master of Professional Studies in Organizational Leadership
Accreditation: MSCHE
Private School
Campus, online

BS in Human Services Leadership and Policy Studies
MS in Organizational Leadership
Also offers: Major in Organizational Dynamics
LeBow College of Business
Accreditation: MSCHE
Private School
Campus, online

BS in Business Administration-Organizational Management co-major
MBA with a concentration in Effective Leadership, option for Executive MBA
Also offers: 
(Certificate, MS) in Higher Education Leadership
Ed.D in Educational Leadership and Management
Certificate in E-Learning Leadership
MS in Arts Administration and Museum Leadership
(MSN, Post-Master's Certificate) Clinical Nurse Leader
McAnulty College and Graduate School of Liberal Arts
Accreditation: MSCHE
Private School
Online

BS in Organizational Leadership
Also offers: 
Ed.D in Educational Leadership
Certificates in (Emerging Women's Leadership, Women's Executive Leadership, Executive Leadership)
College of Business and Leadership
Accreditation: MSCHE
Private School
Online

BA in Organizational Leadership
MA in Organizational Leadership
Also offers: 
PhD in Organizational Leadership
BA in Youth Ministry Leadership
MBA with a concentration in Organizational Management
School of Graduate and Professional Studies
Accreditation: MSCHE
Private School
Online

MS in Strategic Leadership
Also offers: Certificate in Strategic Leadership
Accreditation: MSCHE
Private School
Online

Bachelor of Professional Studies in Organizational Leadership
School of Business
Accreditation: MSCHE
Private School
Online

BS in Business Administration in Organizational Management
MBA in Strategic Management and Leadership
Also offers: Certificate in Leadership
School of Business and Professional Studies
Accreditation: MSCHE
Private School
Online

MS in Organizational Leadership
Also offers: 
Ed.D in Educational and Organizational Leadership
M.Ed in Education Leadership for Principals
Accreditation: MSCHE
Private School
Online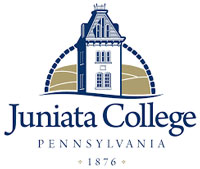 Master of Organizational Leadership
Also offers: Option to combine MOL degree with undergraduate majors of Communications, Integrated Media Arts, or Psychology
School of Business
Accreditation: MSCHE
Private School
Campus, online

BS in Business Administration in Management and Leadership
Master's in Nonprofit Leadership
Church and Ministry Leadership Department
Accreditation: MSCHE
Private School
Online

MA in Formational Leadership
Also offers: 
Ed.D in Educational Leadership
PhD in Leadership
M.Div in Formational Leadership
MA in Strategic Communication Leadership
(Major, Minor) in Women in Ministry Leadership
Accreditation: MSCHE
Private School
Campus, online, hybrid

MBA with a concentration in Leadership and Ethics
Also offers: Leadership and Ethics Certificate
Accreditation: MSCHE
Private School
Online

MS in Organizational Leadership
Also offers: 
Graduate Certificate in (Organizational Leadership Principal Leadership)
MSN in Integrative Nursing Leadership
School of Arts, Culture and Society
School of Graduate and Professional Studies
Accreditation: MSCHE
Private School
Online

BBA in Business Administration with a concentration in Organizational Leadership
MA in Strategic Leadership
MBA with a concentration in Strategic Leadership
School of Graduate Studies
Accreditation: MSCHE
Private School
Hybrid

Master's in Organizational Leadership
Also offers: 
Certificate in Organizational Leadership
BBA with a concentration in Human Resources Leadership
Master's in Medical Leadership
Accreditation: MSCHE
Private School
Online

BS in Business and Organizational Studies
MS in Business and Organizational Leadership
Also offers: Ed.D in Educational Leadership
Accreditation: MSCHE
Private School
Online

BS in Organizational Leadership and Management
MS in Organizational Leadership and Management
Also offers: 
Graduate Certificate in Nonprofit Leadership
Graduate Certificate in Higher Education Leadership
BS in Human Services Leadership
AS in Leadership Development
Philadelphia College of Osteopathic Medicine
Accreditation: MSCHE
Private School
Online

MS in Organizational Development and Leadership
Also offers: Certificate of Advanced Graduate Studies in Leadership
Rowland School of Business
Accreditation: MSCHE
Private School
Online, hybrid

BA in Organizational Leadership
MA in Organizational Leadership
Also offers: 
Master of Education in Teaching and Leadership
Ed.D Leadership and Administration
Accreditation: MSCHE
Private School
Online

BS in Business Administration in Leadership Studies
MS in Strategic Leadership
MBA in Strategic Leadership
Also offers: Strategic Leadership Certificate
Francis Worldwide School of Continuing Studies
Shields School of Business
Accreditation: MSCHE
Private School
Online

BS in Organizational Leadership
MA in Strategic Leadership
Accreditation: MSCHE
Private School
Campus

MA in Communication and Leadership
Thomas Jefferson University
College of Continuing and Professional Studies
Accreditation: MSCHE
Private School
Campus, online, hybrid

BS in Organizational Leadership
MS in Organizational Leadership
Also offers: 
Doctor of Management in Strategic Leadership
(Certificate, MSN) in Transformative Systems Leadership
Advanced Practice Certificate in Integrative Health Education and Leadership
University of Valley Forge
Accreditation: MSCHE
Private School
Online

MA in Organizational Leadership
Also offers: 
Certificate of Leadership in Ministry
(AA, BA) in Ministry Leadership
BA in Pastoral Leadership
MA in Christian Leadership
MA in Organizational Development
College of Professional Studies
Accreditation: MSCHE
Private School
Online, hybrid

Bachelor of Interdisciplinary Studies
BA in Organizational Development and Management
Also offers: 
Organizational Leadership Certificate
Certificate in Women's Leadership Development
Certificate in Leadership
(Bachelor of Interdisciplinary Studies, BA) in Leadership
Minor in Organizational Development and Management
York College of Pennsylvania
Graham School of Business
Accreditation: MSCHE
Private School
Campus

BBA in Leadership and Organizational Dynamics
MA in Strategic Leadership and Management
Also offers: 
Minor in Outdoor Leadership
BS in Recreation Leadership
Strategic Leadership and Management Certificate
Nonprofit Leadership Certificate