Oregon has always been a place where courageous leaders went to make a name for themselves. In its early days, the state was the destination for those bold enough to go start new lives and enterprises as far west as the trail would take them. Risking life and the very real possibility of total failure, they believed in themselves enough to push Westward for a chance at the kind of freedom and opportunity only open to those willing to bet it all.
<!- mfunc feat_school ->
Featured Programs:
Sponsored School(s)
<!- /mfunc feat_school ->
That same drive and determination still thrives in Oregonians today. And it's that kind of strong leadership that the most successful and resilient organizations in Portland, Eugene, and elsewhere in Oregon have come to rely on.
Just Do It. Nike's Phil Knight Lived and Worked According to His Company's Motto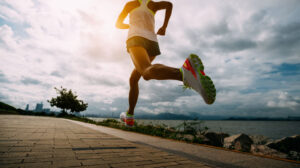 Today, Nike is one of the most recognized apparel brands in the world, but it certainly didn't start out that way. In the 1960s, Nike co-founder, Phil Knight, had no idea he would one day head up the most famous athletic brand of all time.
Knight was a student at University of Oregon and ran track under head coach, Bill Bowerman. Bowerman had an odd fascination – improving his runner's shoes. He'd learned basic cobbling skills from a local cobbler and spent his free time toying with new shoe models. Knight was the first runner to try one of Bowerman's custom designs. Four years later, Knight and Bowerman started a 50-50 business venture by importing Japanese Tiger shoes. Shortly thereafter, they opened Blue Ribbon Sports in Eugene.
Bowerman continued to tweak the Tiger model shoe, which led to some bad vibes between the new company and its Japanese supplier. After some litigation, Knight and Bowerman rebranded their shoe under the name Nike. With some smart marketing and strategic planning, they turned Nike into the billion-dollar enterprise that it is today.
Columbia Sportswear is another prominent sporting brand with roots in Oregon. This company truly started from the humble beginnings of one man dedicated to making a better life for his family.
In the 1930s, Paul Lamfrom packed up his family and fled Nazi-occupied Germany. He settled his family in Portland, hoping for a new start. He had left behind everything, though, including the small business that had been the family's livelihood. As luck would have it, in 1938, a small hat shop in downtown Portland came up for sale. Lamfrom seized the opportunity and bought the shop. He named it Columbia Hat Co. He later branched out and began selling outerwear items, eventually rebranding his business as Columbia Sportswear.
Though it's been on the brink of collapse at times, Columbia Sportswear has always managed to bounce back, thanks in part to great organizational leaders with an incredible marketing strategy – comical, corny commercials. Many thought it was a risky move at the time, but it set Columbia apart from the rest and made it the worldwide brand it is today.
Entrepreneurs like Knight, Bowerman, and Lamfrom are models of organizational leadership in action. Today, with the commercial and industrial markets evolving, it'll take more than just drive and dedication to be successful, though. You'll need the formal education that comes with a bachelor's degree, MAOL, MSOL, or MBA in organizational leadership to highlight your skills and set yourself apart as a competitor.
What You Can Do in Oregon With a Master's or Bachelor's Degree in Organizational Leadership
Oregon's economy is consistently recognized among the strongest in the country. In fact, the state's Gross Domestic Product has grown steadily at an annualized rate of 2.2% over the last five years. With this, Oregon's five-year GDP ranks 11th in the nation.
One of the state's most enduring commitments can be seen in its investment in renewable energy. The U.S. Department of Agriculture Rural Development (USDA RD), through the Renewable Energy Systems & Energy Efficient Improvement Guaranteed Loans & Grants program, plans to invest in eight agriculture-production businesses in Oregon dedicated to going green. It's exactly these kinds of endeavors where organizational leadership skills shine brightest. Pulling together business and government at every level to put strategic plans into action relies on precisely the kind of skills that organizational leadership degrees teach.
With this grant, select small-ag businesses will replace their current energy sources with entirely renewable options. Top Hot Mushrooms in Salem is among them. The producer will be receiving a grant to install roof-mounted solar PV technology, which will replace nearly 60% of the business' electricity usage with renewable sources. The move is expected to save the company thousands annually in electricity costs.
Oregon has also seen a record number of new business start-ups over the last few years. In 2021 alone, approximately 88,000 new business were registered statewide, representing a 15% increase over the prior year. According to the Oregon Secretary of State's Office of Small Business Assistance, this brought the total number of businesses in the state to over 500,000 for the first time in the state's history. You can be sure that the entrepreneurs and management teams many of these companies are building offer unique opportunities for ambitious leaders in Oregon with degrees in organizational leadership.
Universities in Oregon Offering Master's and Bachelor's Degrees in Organizational Leadership
Universities in Oregon that offer bachelor's, MAOL, MSOL, and MBA programs with a concentration in organizational leadership prepare you to head-up complex projects and see them through to the end. You'll come away from an organizational leadership degree program with the essential skills to get the most from your teams and produce real results. With a firm understanding of concepts like strategic goal development, organizational process flow, and talent development, you'll be poised to bring success to any team you join.
Accreditation: NWCCU
Private School
Online

Also offers: MBA with a concentration in Non-Profit Leadership
Warner Pacific University
School of Business
Accreditation: NWCCU
Private School
Campus, online, hybrid

BS in Business Administration with an emphasis in Leadership/Management
MA in Organizational Leadership
Also offers: 
AA in Organizational Dynamics
MBA with a Management/Leadership Emphasis
Western Oregon University
Accreditation: NWCCU
Public School
Campus, online, hybrid

MA in Organizational Leadership
Also offers: 
Leadership Certificate
Minor in Organizational Leadership
STEM Educational Leadership Certificate