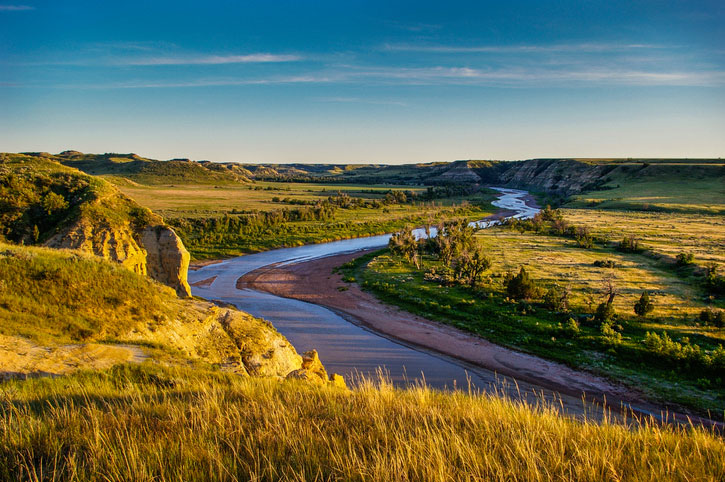 North Dakota has the type of economy and labor market that business leaders dream of. With a strong GDP and an employment rate that tops the charts, North Dakota is already poised for success. Add a $3 billion budget surplus, plenty of fossil fuel energy reserves, state leadership that's eager for development, and you have the perfect conditions for visionary leaders to emerge.
<!- mfunc feat_school ->
Featured Programs:
Sponsored School(s)
<!- /mfunc feat_school ->
A degree in organizational leadership covers topics that take you well beyond business administration and management. For starters, you'll learn what it takes to successfully lead a modern organization not just manage it. Professors teaching courses in organizational leadership are the industry thought leaders of their time, fearless and ready to share decades of tried and tested leadership strategies with you.
Maybe you're just getting started and it's a bachelor's in organizational leadership you're after. Maybe you're gearing up to move your career forward with a general MOL (Master of Organizational Leadership), MAOL/MSOL, or MBA with an OL concentration. At any stage, a degree in organizational leadership will give you the unique blend of skills to step confidently into the leadership roles of tomorrow.
North Dakota is Ground Zero for a Conflict that Puts Strong Organizational Leadership to the Test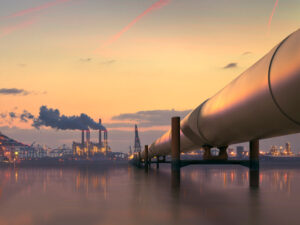 No movement —corporate, political, or social— could be successful if its leadership can't organize members to work together towards a common goal.
On one side are the business and economic interests behind the development of the Dakota Access Pipeline, connecting Bakken crude oil to a processing terminal in Illinois. Thanks in large part to the Bakken Formation, the US was able to recently become a net oil exporter for the first time in decades, a significant milestone considering the country fulfills 36% of its total energy needs with petroleum.
This also means the country is more energy independent, relying less on oil exporting countries that are notorious for their atrocious human rights records.
On the other side are environmentalists and landowners, significantly including the Standing Rock Sioux Tribe, who are opposed to creating pipeline infrastructure that adds to the nation's greenhouse gas footprint and also increases the risk of an environmentally catastrophic pipeline spill.
Leaders against the pipeline's construction have organized legal challenges and protests.
At the height of the controversy, a reported 10,000 protesters demonstrated along a construction segment of the pipeline, with numerous additional solidarity protests erupting in cities across the nation. The United Nations even weighed in with its support.
The Standing Rock Sioux Tribe sued the US Army Corps of Engineers and managed to temporarily halt the pipeline's construction. Even then-President Obama was persuaded by arguments from the pipeline's opposition to temporarily block the pipeline's construction.
But despite the best efforts of the pipeline's opposition, those in favor of its construction ultimately prevailed.
Industry planners had had their eye on a Dakota pipeline since the potential of the Bakken Formation's petroleum reserves was discovered. Regulatory meetings with local actors were already taking place by at least 2015. By 2016, North Dakota regulators had already approved construction of the pipeline.
The interests in favor of the pipeline were able to effectively respond to all legal challenges they faced, were able to continue pipeline construction in the face of protests, and were also able to gain important federal support when President Obama's successor President Trump signed a memo that supported the advancement of the pipeline's construction.
Ultimately no legal challenges or protest movements could stop the pipeline's construction, and it became operational in 2017. In fact, the pipeline has even been expanded and more oil is being shipped now than was originally forecast.
The pro and con Dakota Access Pipeline campaigns represent a case study in effective organizational leadership. As it happens the pipeline advocates won. The extent to which exceptional leadership can compete with local situational variables is a master's thesis waiting to be written. As a counter-factual, it's noteworthy that opponents of the Keystone XL Pipeline were ultimately successful in securing its enduring cancellation.
The different fates of the Dakota Access Pipeline compared with the Keystone XL Pipeline show that effective leadership can make all the difference between multi-billion dollar deals being successful or failing.
The same holds true whether it's a business deal or social movement: the common denominator for success is masterful leadership finesse. This is exactly what a degree in organizational leadership prepares you for.
What You Can Do in North Dakota With a Master's or Bachelor's Degree in Organizational Leadership
Williston Welcomes $1.9 Billion Data Center
A company with deep pockets just announced its new home in North Dakota. Atlas Power is going to invest nearly two billion dollars in building one of the world's largest data centers in Williston.
The Atlas Power Data Center will be a hub for cryptocurrency mining and other high performance computing.
The project is expected to create over 30 permanent jobs along with 100 construction jobs. The energy-hungry plant is initially set to consume 240 megawatts of electricity and forecast to eventually move that number up to 700 megawatts. Any profits made will be subject to the applicable state taxes, which requires 4.31% of all profits over $50k for corporations.
Power will be supplied by the state's not-for-profit member-owned power company, Mountrail-Williams Electric Cooperative.
The president of the company that's building this new facility, FX Solutions, expressed his view that North Dakota is poised to become a worldwide leader in this industry. This was backed up by a statement from the governor explaining how the state's reputation in crypto-mining was growing, thanks in part to its public sector investments in climate initiatives and energy.
The governor was also keen to point out how expanding into crypto was a strategic way of diversifying the state's economy, making it less reliant on the volatile price oil and natural gas.
Credit for making this new billion-dollar deal possible is shared between the leaders of Atlas Power, FX Solutions, the Mountrail-Williams Electric Cooperative, and state and local representatives who were instrumental in navigating the red tape. It couldn't have happened without leadership in the government, the private sector, and a not-for-profit co-op.
Spurring ND Development Via Infrastructure Investment and Reduced Taxes
From all states in the nation, North and South Dakota are tied for second place for having the lowest unemployment rate at 2.3%. Down from a Covid-19 high of 8.1% in April 2020, the state's workforce demand is back to its red-hot normal.
North Dakota's growth in GDP is also getting back to normal, which since 2013 has averaged out to a flat line. While better than negative, a flat line for growth is never ideal, especially in the context of an inflation rate north of 8% like that which dominated 2022.
State leaders are hoping to kick GDP growth back into an upwards trajectory with a dual strategy of infrastructure investment and tax breaks. This strategy will require industry leaders and public sector representatives to cooperate and work together so that everyone is pulling in the same direction.
Working with a projected $3 billion budget surplus, the governor has proposed investing $2.4 billion through 2025 on infrastructure projects like road and bridge repairs, and $600 million to upgrade water infrastructure.
When it comes to taxes, the governor's budget proposal includes provisions worth $250 million. Individual state income taxes for 60% of all North Dakotans would be altogether eliminated. Those still left with a bill would see this reduced by between 25% to 50%.
Infrastructure money goes to local companies and employees throughout the state who then have more money to spend, driving economic growth. Likewise lower income taxes also leave more money for individuals to spend.
If lawmakers and business leaders can work together to maintain a sustainable budget that drives growth, then these proposals could be a win-win for everyone.
Universities in North Dakota Offering Master's and Bachelor's Degrees in Organizational Leadership
Whether it's online or on-campus, an undergraduate or graduate degree that you're after, there's no reason to postpone your decision to get the leadership qualifications you need.
Turtle Mountain Community College
Accreditation: HLC
Private School
Campus

BA in Ogimaawiwin (Leadership) and Business Management
Also offers: AA in Ogimaawi Leadership
Accreditation: HLC
Private School
Online

Gary Tharaldson School of Business
Accreditation: HLC
Private School
Campus, online

Master of Organizational Leadership
Also offers: 
MBA with a Concentration in Virtuous Leadership
Master of Project Management (Managerial Leadership, Virtuous Leadership)
Managerial Leadership Graduate Certificate
Virtuous Leadership Graduate Certificate