Nevada is a place for those who are looking for an opportunity to drive projects forward, working with the full-throated support of state and local government to build, create, and improve the lives of Nevadans by bringing new opportunities to the state. Those who look to become leaders – especially those who want to carve new paths by way of industry and tech – can certainly find exactly what they are looking for right here in Nevada.
<!- mfunc feat_school ->
Featured Programs:
Sponsored School(s)
<!- /mfunc feat_school ->
There's no personal income tax or corporate tax. And with Nevada's commitment to making business creation as easy as possible, it's not surprising that the state is attracting economic growth.
Leaders drive change with a combination of optimism, realism, and courage. With Nevada attracting so much fresh energy and talent, there are plenty of opportunities to put a degree in organizational leadership to work, driving progress in the state.
Whether you're looking to get your ideas off the ground with a start-up of your own, or find your niche in human resources, project management, consulting, government or the non-profit space, a degree in organizational leadership will open the doors to those opportunities right here in Nevada.
Nevada's Environments – Both Natural and Manmade – Provide the Perfect Canvas for Leaders to Imagine, Experiment, Innovate, and Take Risk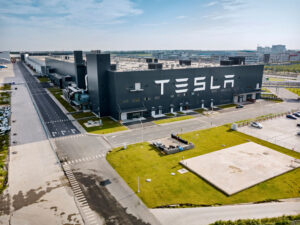 It's no wonder that notable leaders have flocked to the state for opportunities. Elon Musk has dubbed Nevada – home of Tesla's latest GigaFactory – the "get things done state" … Tim Cook of Apple has already invested over $1.5 billion and has said that he intends to invest $1 billion more over the next six years … Rob Roy founded the legendary Switch company in Las Vegas, where his company builds world-renowned data centers – and doing so in an environmentally sustainable way.
Harry Reid International Airport is becoming a reliable connector to bigger areas like LA and San Francisco, and many of the state's cities are less than a day's drive from several national and state parks, making them the ideal outlets for the wanderer.
Nevada has long been a home for the ambitious. Once a through-way for pioneers heading to dig gold or settle farms in California, Nevada's now become a destination in its own right. A recent report names Reno as one of twenty best cities for young professionals, and according to the Economic Development Authority of Western Nevada, there were over 2,000 more jobs in the northern part of the state in 2022. That's not surprising with the influx of companies like 1047 Games and Footlocker moving into the Reno-Sparks area.
What You Can Do in Nevada With a Master's or Bachelor's Degree in Organizational Leadership
Nevada is a central location in the West, making it a key distribution hub for companies that specialize in technology, manufacturing, and supply chain logistics. Companies that are quickly dominating these industries need organized team members who can assess relevant data and make decisions that benefit the growth of the organization and maintain good standing with local legislation. In working with these companies, you will coordinate with environmental regulators, compliance managers, and perhaps even legislators to ensure that the company remains in good public and legal standing.
With much of the state being desert, Nevada makes it easy for companies and individuals who are starting companies to build commercial real estate, particularly in places like Reno that are quickly growing. If you're looking to conserve instead of develop, don't worry – Nevada is still very much invested in preserving its pristine mountains, lakes, and rivers. The Department of Wildlife welcomes opportunities for locals to get involved; you can join one of their county advisory boards and set regulations based on public opinion and concerns. You can also help build partnerships that contribute to Nevada's many initiatives to protect wildlife habitats so that everything from bears and bighorn sheep to amphibians and fish can continue to thrive. For those who want to work in organizational leadership but are looking to live rural, you can look at places like Elko—it's the largest city in the northeast part of the state, and it's thriving with a western culture that values the arts and the wilderness.
If you're looking to live closer to Las Vegas (and in the warmer area of the state), you can still work in conservation – the Red Rock National Conservation Area and the Spring Mountain Ranch State Park are just up the road. You can still enjoy these things from the 24/7 action of downtown, where entertainment, sporting, and tourism need leaders like you to drive new initiatives, plan projects, and ensure that the company is aligning their ideas to the company's mission and vision.
Of course, Vegas is a hub for entertainment. As an organizational leader, you can use your skills to contribute to the sustainability and growth of some of Nevada's older and more novel developments. When you study organizational leadership, you become an adept communicator, which can allow you to work for the NFL's Las Vegas Raiders or the PRCA Wrangler National Finals Rodeo as a commentator or even coordinator. Don't forget that Vegas also hosts several music shows like the annual iHeartRadio Music Fest—an event that warrants many professionals coming together to organize the event's many talented stars.
Nevada isn't only a place of fantastical idealism. Beyond entertainment, Nevada hosts a robust military community. 3,000 active service members and their families live on the NAS Fallon Navy Base. At the Naval Strike and Air Warfare Center, Navy pilots learn all aspects of tactical integrated warfare. Nellis Air Force base in Clark is also a key training center for several branches of the military, and Creech Air Force Base in Indian Springs is the training site for the infamous Thunder Birds. If you're in the military or looking to enlist, Nevada is a place where you can participate in advanced initiatives to ensure the United States' military prowess. With a degree in Organizational Leadership, you can become an Officer and contribute to the state's honorable military community. 
Universities in Nevada Offering Master's and Bachelor's Degrees in Organizational Leadership
Nevada is known for appealing to the vices of American vacationers. But there's more to the state than just the flashing lights of Las Vegas. Some of the highest peaks in the lower 48 frame expansive, sunny deserts, inspiring opportunities to build, to explore, and to discover.
With all that Nevada is doing to grow its prospects for professionals and changemakers, you can be happy to know that you won't have to leave the state to build a career in organizational leadership. And you won't have to leave to learn about organizational leadership either. As a state that's vast and diverse in terms of environment and culture, Nevada also offers plenty of opportunities for you to earn a bachelor's in organizational leadership or advanced MOL/MAOL/MSOL or MBA in OL that could launch your career to new heights.
There are currently no listings for Nevada. Check back often for updates.