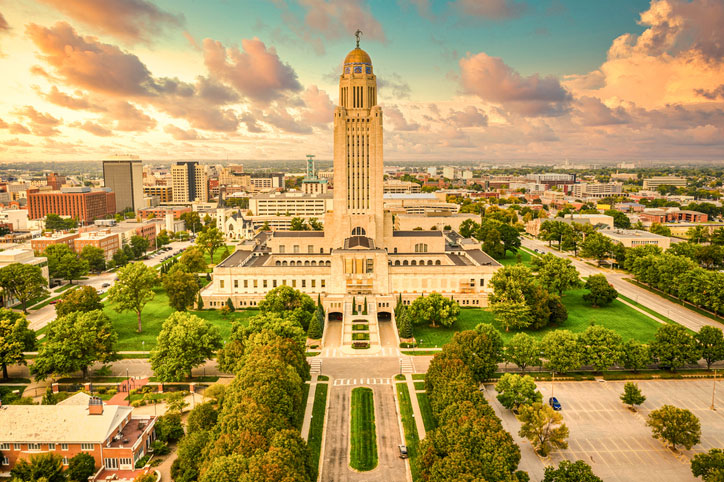 Earning your degree in organizational leadership opens many doors. You can specialize in a brand of leadership that's geared specifically toward growing businesses or new industries. If you're a people person, you can also work in human resources, where you lead initiatives that help all team members see their value.
<!- mfunc feat_school ->
Featured Programs:
Sponsored School(s)
<!- /mfunc feat_school ->
Organizational leadership is also a study in communication; how do I craft the right message to motivate my team? How do I ensure that our projects and goals align with the organization's mission?
If you're socially conscious and want your work to directly make a difference in others' lives, you can work in the non-profit space fighting for issues that matter in the state of Nebraska.
With so many ways to take charge and effect meaningful change in a rapidly evolving world, leaders who have the unique blend of knowledge and skills found only in organizational leadership degree programs will be the ones organizations of all kinds rely on.
Nebraska May Not Be for Everyone… But it's Definitely a Great Place for Ambitious Leaders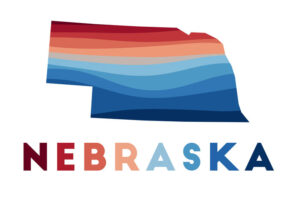 Leaders unite communities and motivate teams. It takes integrity to lead an organization, to do what's right even if it's going to turn some people away. Sometimes, leading means having the attitude that you know that you won't please everyone.
Few places cater more to leaders and changemakers than Nebraska. A combination of urban and rural settings speaks to people who are both inventive and traditionalist. Western grit meets friendliness and an openness to change. When you live in Nebraska, you live in a culture that straddles preserving the old with embracing the new; cities like Bellevue, Gretna, and Papillion continue to attract more people but maintain their small-town charm.
Nebraska also owns the fact that it's not going to appeal to everyone. Even the Nebraska Tourism Commission – whose job it is to convince people to visit the state – are unapologetic in their honesty: "It's not for everyone," they write on their website. But Nebraska also offers opportunities and potential for those who are eager to spearhead new initiatives, start new businesses, and lead some of the most essential—and sustainable—industries in the world. It's no surprise that this middle of America state attracts talent.
The Nebraska Department of Economic Development says it best: "the proof is in the people." And people in Nebraska prove that they have the work ethic, creativity, and initiative to lead teams and companies.
What You Can Do in Nebraska With a Master's or Bachelor's Degree in Organizational Leadership
Nebraska knows that its key industries are essential for sustaining Americans' way of life – the state is a major connector in our nation's supply chain. Interstate 80 spans the length of Nebraska's plains, making the state a hub for commerce; it's no surprise that trucking companies like Werner Enterprises and Crete Carrier Corporation and the Union Pacific Railroad have chosen Nebraska for their headquarters.
But it's not just about Nebraska's location; Google, PayPal, and Hudl, a company that helps athletic teams capture and analyze video, have all chosen Nebraska as one of their key locations where they find young talent. Cities like Omaha and Lincoln regularly attract young families with their more affordable housing prices, friendly attitudes toward businesses, and opportunities for higher education. The Nebraska Department of Economic Development offers support for professional networking groups; according to the DED, Lincoln's Young Professionals group is the largest in the nation with just over 2,000 members.
But you don't have to be a techy leader to thrive in Nebraska. The state also supports its nonprofits. If you're looking to start, lead, or grow and develop a 501(c)(3) non-profit organization, Nebraska offers several microenterprise grants and loans, particularly if you're looking to work in rural development. Nebraska appreciates those who want to give back to the community, and if you aspire to one day start your own organization, Nebraska's friendly government and generous citizens make this state the ideal location.
Nebraskans can also be proud that the 2021 US News and World Report ranked our state #9 in the nation for overall education. You can use your organizational leadership degree to work as a school administrator, academic dean, or you want to work for the government in educational policy. With Nebraska's impressive achievements in education, this will be a state where you can grow.
If you're interested in pursuing other kinds of civil service, Nebraska is also a community that supports its local law enforcement, and, home to the largest Air Combat Command wing at the Offuit Air Base in Bellevue, Nebraska also provides the opportunity for working a leadership role in the military.  
Leaders and changemakers need to be transparent about their organizations' goals and culture. Nebraska is a state where the pursuit of truth and the virtue of honesty are pillars for how people operate in business, in legislative policy, in leadership and development, and in life.
Universities in Nebraska Offering Master's and Bachelor's Degrees in Organizational Leadership
Leadership, like almost anything else, is a skill that can be learned by almost anyone. A degree in Organizational Leadership can help you make the shift from someone who not only contributes, but who also drives the organization forward.
When you study organizational leadership, you'll learn how to thoughtfully consider other perspectives, actively listen to and synthesize ideas from employees, customers, and stakeholders, and implement change that aligns with the organization's mission and vision. Learning how to lead will challenge you to become a higher version of yourself as you take responsibility for something greater than yourself.
Everything that we've said about Nebraska so far—its enthusiasm for new ideas, its open attitude, its determination to foster a community where people live the good life—makes it an ideal place for learning how to lead an organization. You don't have to leave our beautiful state to pursue a bachelor's in organizational leadership, or MOL/MSOL/MAOL, or MBA with an OL focus.
Accreditation: HLC
Private School
Camps, online

MS in Organizational Leadership
Also offers: 
BS in Business Leadership and Management
BS in Leadership
Accreditation: HLC
Private School
Online

MS in Organizational Leadership
Also offers: Interdisciplinary Leadership Minor
College of Professional Studies
Graduate School
Accreditation: HLC
Private School
Online

Accreditation: HLC
Private School
Online

MA in Organizational and Global Leadership