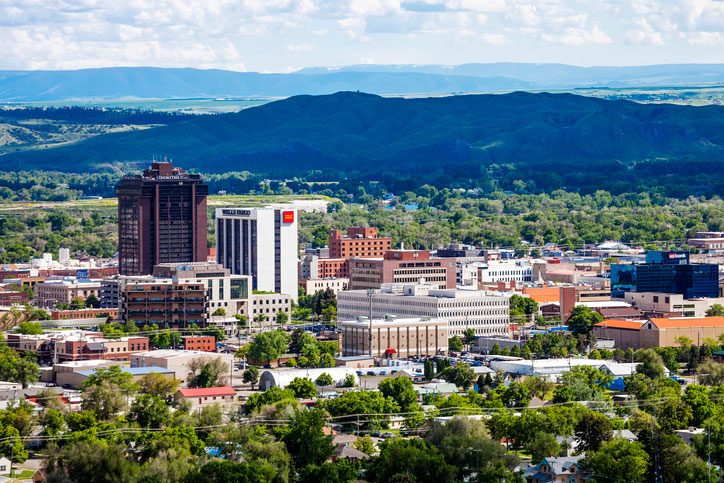 For many, much that encompasses Montana's culture –an innovative, gritty spirit paired with a conscientious dedication to preserving its values – exists only in films like The Revenant and series like Yellowstone. But if you're from Montana or have lived here for any amount of time, you know and understand that with living in such a setting, autonomy gives way to community. As much as Montanans learn to rely on themselves, they're equally willing to lend a helping hand to their neighbors.
<!- mfunc feat_school ->
Featured Programs:
Sponsored School(s)
<!- /mfunc feat_school ->
Many Montanans are natural-born leaders. But they don't just do it for the prestige; during the historic summer of 2017, when chunks of the droughted ranch and farmland of eastern Montana were ravaged by wildfires, members of the state rallied to donate hay to ranchers and volunteer as firefighters. Many opened their homes to evacuees. Montanans brought together donations from all areas of the state to help rebuild from the ashes.
In many ways, Montana fosters some of the most innovative, creative leaders in the United States. And if you're looking to earn a degree in organizational leadership, Montana is the ideal place to learn and grow, and to take what you've learned in leadership studies and it to work in business, government, or the non-profit space.
Leaders Across Montana Embody a Community Mindset, Driving Progress in Organizations that Span the Public and Private Sector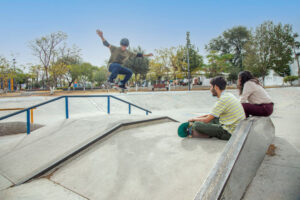 Of course, when people think of Montana, agriculture is the first industry that comes to mind, and for good reason — the state is home to some of the nation's most important agricultural interests. Take Bill Bullard, the leader of the Billings-based Ranchers-Cattlemen Action Legal Fund, who makes it his mission to educate the public on how the "Big Five" beef companies are driving a dramatic shift in who can produce cattle, while bringing ranchers together to drive state and federal policies.
There's also Pete and Laura Wakeman, the founders of Great Harvest Bread Company, now the first independently owned whole grain bakeries and cafes. Or Bob Quinn, organic farmer who brought the ancient grain, Kamut, to the Golden Triangle area.
Beyond farming and ranching, Senator Jon Tester has earned a reputation for speaking to other members of the Congress with a candor and fairness that is unique to career politicians.
Artists and creatives have long used their talents and passions to unify Montanans. The Montana Arts Council partners with small schools to preserve, grow, and develop arts programs in rural parts of the state, and Jeff Ament, the bassist and founder of the band Pearl Jam, has gained national recognition for building skate parks and gifting skateboards to youth around Montana.
What You Can Do in Montana With a Master's or Bachelor's Degree in Organizational Leadership
Montana is known for its vastness – sprawling plains give way to mountain ranges that bisect the state in the Northwestern divide. High peaks of the Rockies, the Yellowstone and Glacier National Parks, and miles of winding rivers attract outdoor enthusiasts, environmentalists, and creatives. Billings and its surrounding areas have long staked their claim as the hub of the petroleum industry. Montana's north-central "golden triangle" area is ripe with opportunities in both agriculture and the Air Force.  
Montana's vastness inspires a paradoxical sense of kinship; people who care about the same causes are often gathering to build organizations with a shared mission, and with a smaller population, there are more opportunities to network and get involved.
Leadership means striking that balance between having integrity and being adaptable, between pioneering what's new and staying true to an organization's values.
Montana is an idyllic homebase for those who want to work in organizational leadership. By earning more education in organizational leadership, you'll learn how to focus an organization's mission and vision. You'll learn how to build a team of diverse, talented individuals, and gain the skills to motivate said team members. You'll learn how to manage and align projects to the company or organization's purpose. Particularly, in a state like Montana, you will assess how the organization that you're working with aligns to other organizations, and you'll learn how to collaborate with other organizations to work on projects that contribute to Montana's growing industries, conservation efforts, and advocacy work.
Environmental activist groups like the Flathead Lakers, the Alliance for the Wild Rockies, and American Prairie use grassroots efforts to promote the preservation of the natural landscape that is so integral to Montana's culture. The Montana Educator's Association, a division of the National Educator's Association, is one of the most active educator's unions, hosting an annual conference for educators, networking groups for teachers of specific disciplines, and opportunities for rural teachers to get in front of educational leaders in Helena. If you care about Diversity, Equity, and Inclusion, you can work in organizations like Western Native Voice, which works with Montana's seven reservations to empower local leaders as they negotiate and policies and laws.
Gallatin Valley alone is home to over 200 nonprofit organizations, which provide support for housing, health, veterans, the great outdoors, and youth mentorships. The principle of supporting one another is prominent in Montana; Give Big Gallatin Valley is any testament, it's clear that Montanans value giving back to their communities.
While the state just barely tops one million residents, Montana is a pinnacle of opportunity due to its landscape, culture of grit and innovation, and the determination to thrive as it adapts to the changing times. Whether your interest lies in environmental activism, agriculture, education, health, policy and law – you can find a network of professionals who share in your enthusiasm for and dedication to making Montana a hub for innovation and progress.
Universities in Montana Offering Master's and Bachelor's Degrees in Organizational Leadership
If you're a lifelong learner, you're probably already in the habit of searching for academic programs and imagining the possibilities that come with more education.
Whether you're a Montana resident or you're curious about becoming one, the state has several opportunities for earning a degree in organizational leadership, whether a bachelor's, MOL/MSOL/MAOL, or MBA with an OL focus. And you don't necessarily have to move to Billings or Bozeman. Montana's spirit of self-improvement extends from the peaks to the plains, and no matter what part of the state you choose to settle in, you can find a program nearby that suits your lifestyle, educational goals, and desire to become one of Montana's leaders.
There are no listings for Montana at this time. Check back often for updates.