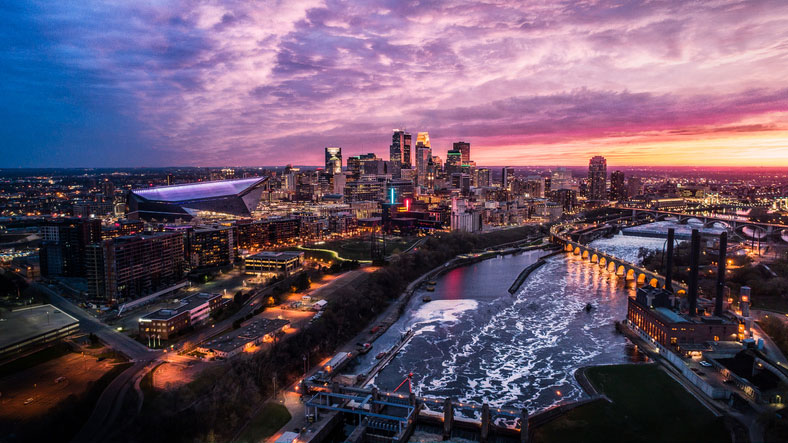 If you envision yourself as a department head or company leader, a degree in organizational leadership will set the foundation for your career. Whether you plan to work in the glass towers of the Twin Cities, or pioneer your own start-up in Rochester, or elsewhere, you'll obtain the skills needed to lead your team to success and fulfill the company's mission with the skills you pick up in a bachelor's in organizational leadership. If you already hold a bachelor's degree, then an MSOL, MAOL, or MBA in organizational leadership will get you there.
<!- mfunc feat_school ->
Featured Programs:
Sponsored School(s)
<!- /mfunc feat_school ->
At any level, a degree in organizational leadership will prepare you to develop workforce culture, make the most of the talent on your team, and assess the impact the organization has on the community.
There's one key element you'll need when studying organizational leadership: passion. It doesn't matter what it's for: health care, infrastructure, community outreach – whatever. That passion carries the motivation to apply the principles of organizational leadership to the organization you're leading.
The Journey From Drafter to CEO of Minnesota's Top Architectural Firm Was Driven by a Love of the Art and Some Serious Organizational Leadership Skills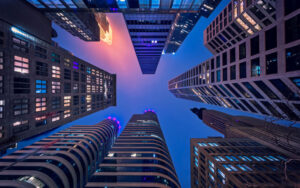 For Mongeon Allen, the move to the respected architectural and design firm JLG, was a no-brainer. It was a position any up and coming drafter would dream of. Upon joining the company, she designed two projects that won American Institute of Architects awards.
It's clear to anyone following her career that she believed in what JLG was doing from the get-go. So it makes sense that she would become a key leader in the firm's history. After two years with the company, she led an expansion into Minneapolis. This was the spark that ignited the flame. She made partner in 2004, was named chief operating officer in 2007, and earned the CEO title in 2017.
"We have developed a very clear vision for our organization, so I really lean on that as our north star. Personally, I try not to get rattled by things we can't control and surround myself with a remarkable team of internal managers and external advisers."
There's a lot to learn from Mongeon Allen. She understands the value of JLG's business – "the talents of [JLG's] people" – and analyzes key performance indicators to ensure the firm can continue to thrive as macroeconomic conditions change. If anyone is an example of an outstanding organizational leader, it's Mongeon Allen.
For you, maybe architecture isn't your passion, but that doesn't matter: The lessons within Mongeon Allen's story translate to whatever industry ignites that fire in your gut. A degree in organizational leadership helps you harness that fire, allowing you to direct it toward kindling initiatives that help businesses prosper.
What You Can Do in Minnesota With a Master's or Bachelor's in Organizational Leadership
While pursuing a master's or bachelor's degree in organizational leadership, you'll develop a set of marketable skills when hunting for work in Minnesota. While your courses will vary depending on where you study, you can expect to hone the following abilities:
You can apply these core skills in Minnesota's economy or public service. Here are a few opportunities you could look into.
Governor Tim Walz's Anti-Fraud Initiative
Due to a rise in federal grant fraud, Gov. Walz is launching an initiative to better oversee federal grant programs, according to WDIO. He intends to work with Minnesota Management and Budget and other agencies to "protect taxpayer dollars." His plan includes:
If public service has always appealed to you, this could be a perfect opportunity to apply your organizational leadership skills. State departments are going to need someone capable of integrating Gov. Walz's changes while minimizing headaches. It's going to take cultural adaptation, sound analysis of grant review processes, and then concrete recommendations as to how those departments can eliminate fraud.
Bringing Minnesota's Factories into the 21st Century
You may have heard the term "Industry 4.0" over the past decade or so. It refers to the "Fourth Industrial Revolution." While the Third Industrial Revolution referred to the integration of information technology to automate factory operations, the Fourth Industrial Revolution refers to the advent of "smart factories" those which use data from inside and outside the factory to scale production according to demand (among other things).
Making Industry 4.0 a reality isn't without its headaches. For one thing, the communications infrastructure needs to be able to handle input from thousands of connected devices, from autonomous robots to sensors on conveyor belts. In addition, the companies operating these factories need a secure system that can analyze all that data to adjust operations.
Thankfully, the state is looking to help manufacturers rise to the challenge. The Minnesota Department of Employment and Economic Development recently announced a new program to help manufacturers achieve automation. The Automation Loan Participation Program will work in conjunction with private financing to help manufacturers receive the funding they need to purchase equipment, software, or machinery designed to increase productivity and automation.
If technology is an area that's exciting to you, any company looking to enter the Fourth Industrial Revolution would be a great candidate for your skills. You'll bridge the gap between sales, operations, IT, and other teams to make these factories competitive for the next 50 years.
Universities in Minnesota Offering Master's and Bachelor's Degrees in Organizational Leadership
So, where can you obtain a master's or bachelor's in organizational leadership? Check out our comprehensive list of schools throughout Minnesota offering these programs.
Accreditation: HLC
Private School
Campus, hybrid

MBA with a concentration in Leadership
Also offers: 
Leadership Studies minor, certificate in Leadership Studies
BA in Accounting and an MA in Leadership joint program, MAL/MBA dual degree
Accreditation: HLC
Private School
Online

BSB in Management and Leadership
MS in Leadership and Organizational Management
Also offers: 
DHS in Leadership and Organizational Management
DBA in Organizational Leadership and Development
PhD in Business Management, Leadership
Bible and Theology Department
Accreditation: HLC
Private School
Campus

BS in International Leadership
Also offers: MA in Global Leadership
Accreditation: HLC
Private School
Online

MA in Strategic Leadership
Also offers: BS in Humanitarian Leadership
Saint Mary's University of Minnesota
School of Business and Technology
Accreditation: HLC
Private School
Online

MA in Organizational Leadership
Graduate College
Accreditation: HLC
Private School
Online

MA in Organizational Leadership
Also offers: Leadership minor, certificates in
Foundations in Leadership
Change Leadership
Equity-Focused Leadership
Healthcare Leadership
Information Services and Technology Leadership
Leadership and Ethics
Library Leadership
Nonprofit and Public Leadership
Strategic Management
University of Minnesota - Twin Cities
College of Education and Human Development
Accreditation: HLC
Public School
Campus

MA in Organizational Leadership, Policy, and Development
Also offers: 
Leadership minor
Integrative Leadership minor
Leadership for Managers postbaccalaureate certificate
Leadership for Science Professionals postbaccalaureate certificate
Organizational Leadership, Policy, and Development Ph.D.
Public Affairs Leadership postbaccalaureate certificate
University of Northwestern - St. Paul
School of Business
College of Graduate, Online and Adult Learning
Accreditation: HLC
Private School
Campus, online

BS/BA in Nonprofit Leadership
Also offers: MA in Organizational Leadership, Policy, and Development
Opus College of Business
Accreditation: HLC
Private School
Campus

BA in Business Administration with a concentration in Leadership and Management
Accreditation: HLC
Private School
Online

BS in Human Services with a concentration in Leadership and Administration
Also offers: 
MPA in Nonprofit Management and Leadership
MS in Nonprofit Management and Leadership
International Nongovernment Organization
Local Government Management for Sustainable Communities
Social Entrepreneurship and Innovation
Global Leadership
Graduate certificate in Public Management and Leadership
Post-Doctoral Bridge to Business Administration – Leadership certificate
Post-Doctoral Bridge to Management – Leadership and Organizational Strategy certificate
College of Education and Human Development
Accreditation: HLC
Public School
Online

MS in Organizational Leadership
Also offers: Organizational Leadership certificate