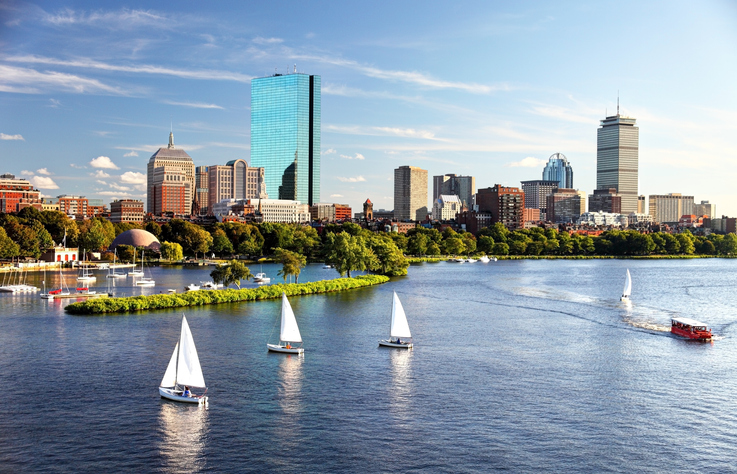 Massachusetts has always been at the spearhead of a movement, whether it was the Revolutionary War or it's thriving life sciences sector. Some of the nation's most effective organizational leaders call the Bay State home. The people throughout state have a reputation for pushing the envelope and working their tails off to see their visions come to life.
<!- mfunc feat_school ->
Featured Programs:
Sponsored School(s)
<!- /mfunc feat_school ->
Organizational leadership degrees can prepare you to bring your vision to a new start-up or revamp an established business that's become too set in its ways. You'll learn how to create a culture with distinct values, analyze data to measure the impact of your initiatives, and structure teams to fulfill your company's mission.
A bachelor's or master's degree in organizational leadership will cover more than just managing teams and assigning tasks. It will exercise your ability to develop a culture, analyze market data, and align every action with the organizational goals. Once you've acquired the foundation of those skills, you'll find no shortage of opportunities to hone them right here in Massachusetts.
Humility, Gratitude and Success – The Boss I'll Never Forget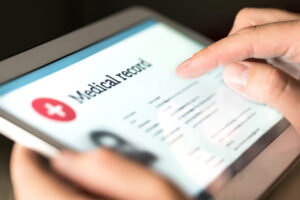 While he may not have earned a degree in organizational leadership, nobody embodies these skills better than Jason Krantz, Executive Chairman and Founder at Definitive Healthcare.
I actually have a bit of bias, here: I worked for Jason before switching careers. So, you'd think I'm just choosing him because I know the guy, but hear this: I've worked under 9 organization leaders, and he's one of the two that stand out to me.
Why, Krantz? For one thing, he practices what he preaches. When he tells you something, he means it. There's no hidden agenda any time he addresses the company or speaks with you one-on-one. He believes in what he's saying, and he's remarkably honest. It's rare for a leader of a fast-growing tech company to avoid the veneer of politicking so common among today's top executives.
Another reason why Krantz is a great example of an organizational leader is that he possesses the core skills universities teach students seeking OL education:
He developed a clear mission for Definitive Healthcare, and everyone who works under him understands that mission.
He's incredibly evidence-based. If you have an idea, he's open to hearing it, but you need to provide proof that your idea will or is working toward fulfilling the company's mission.
He creates a caring culture. His company's in the healthcare space, and he knows, fundamentally, that healthcare is not about selling prescription drugs and surgeries. He focused in on the "care" in healthcare, and made volunteering an integral part of company operations.
Definitive Healthcare has grown to double size it was when I left, but I have no doubt that the company is still in good hands. You, as an aspiring leader, could learn a lot from a man like Krantz.
What You Can Do in Massachusetts With a Master's or Bachelor's in Organizational Leadership
Reaching Krantz's level is going to take more than a degree. It's going to take a lot of time, practice, and resilience. What will help you along the way is finding a position at a company or other organization that sparks your passion and interest. Keep an open mind: you may find you have a knack for influential positions you've never thought about.
Increasing Massachusetts' Housing Supply
You know how expensive housing is in Massachusetts. Unless you're making six figures or close to it, you're likely spending at least 30 percent of your income on housing. For many people, it's probably something like 40 percent.
The root of the problem boils down to a lack of housing – both affordable and market-rate units. While material and labor costs are a part of the issue, local zoning laws are a major culprit in the housing shortage. Many towns zone lots perfectly suitable for townhomes and condos as single-family, prohibiting builders from developing multi-residential properties. Other cities require minimum parking requirements.
So, where can your organizational leadership come into play?
Each option comes with its own roadblocks. Starting a YIMBY movement requires the heart of advocacy. Converting commercial into residential property compels you to work with and understand the problems engineers are facing. However, if you're passionate about increasing the state's housing stock, you'll be able to focus the skills you developed in your organizational leadership program.
Joining the Burgeoning Life Sciences Sector

One thing the state is known for is its growing life sciences industry. The Massachusetts Biotechnology Council said the sector employs over 100,000 people. The average annual wage per employee is a whopping $201,549. In addition, it produces 7.2 percent of the world's pharmaceutical products.
If health care is an industry that sparks your interest, consider what you can do with your organizational leadership degree in this space. Every life sciences company has a tangible mission: bring mobility to paraplegics; grow organs in a lab; create a non-radiative therapy that kills cancer cells. These and other such objectives require a leader who can:
If you're intimidated by immersing yourself in such a scientific field, remember this: It takes a village. You may not be a biochemist or a bioengineer, but these companies still need people with the training and talent needed to build successful organizations.
Universities in Massachusetts Offering Master's and Bachelor's Degrees in Organizational Leadership
Where could you get your master's or bachelor's in organizational leadership? Here's a list of all the schools you can find in the Bay State offering bachelor's in OL, as well as MSOL/MAOL and MBA programs in organizational leadership.
Accreditation: NECHE
Private School
Campus, online

BA in Leadership and Organizational Studies
MS in Leadership and Negotiation
Also offers: 
Certificate in Leadership and Organizational Studies
Certificate in Leadership and Negotiation
Graduate School of Business
Accreditation: NECHE
Private School
Online

MBA with a concentration in Leadership
Carroll School of Management
Woods Graduate College of Advancing Studies
Accreditation: NECHE
Private School
Campus, online, hybrid

BS in Management and Leadership
MS in Leadership and Administration
Also offers: PhD in Management and Organizational
Accreditation: NECHE
Private School
Hybrid

Also offers: Ed.S in Leadership
Accreditation: NECHE
Private School
Online

MS in Organizational Leadership
Also offers: Graduate Certificates in (Leadership, Project Management and Innovation Leadership)
College of Professional Studies
Accreditation: NECHE
Private School
Campus, online

MS in Organizational Leadership
Accreditation: NECHE
Private School
Campus, online

Sawyer Business School
Accreditation: NECHE
Private School
Campus

Master in Management and Organizational Leadership
University of Massachusetts - Dartmouth
Online Continuing Education
Accreditation: NECHE
Public School
Online

BS in Management-Leadership
MBA with a concentration in Organizational Leadership
Western New England University
College of Business
Accreditation: NECHE
Private School
Online

MS in Organizational Leadership
Also offers: MBA with a concentration in Program Leadership