If anyone has ever described organizational leadership as "management on steroids," they don't understand what it actually is. Organizational leadership isn't just about establishing production timelines and setting expectations for employees. Rather, it's about understanding a firm's core purpose, and guiding those across the firm on fulfilling that purpose.
<!- mfunc feat_school ->
Featured Programs:
Sponsored School(s)
<!- /mfunc feat_school ->
From New Orleans to Shreveport, you'll meet all kinds of organizations working on some interesting projects. Some are breaking new ground with major civil engineering projects, others are spearheading groundbreaking initiatives with the state's top corporations.
If you're inspired to join the ranks of these leaders, a bachelor's degree in OL, MAOL/MSOL, or MBA in organizational leadership will get you in the door. Whether through a master's or bachelor's program, you'll gain the hard and soft skills needed to do big things in the Bayou State.
How a CBD Retailer is Using Organizational Leadership Skills to Blaze Trails in Louisiana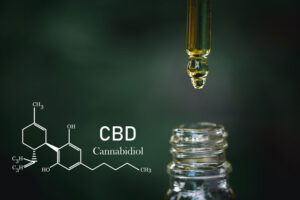 Crystal Nugent first started using cannabidiol (CBD) to help manage her anxiety like many others. The hemp-derived compound doesn't produce any of the intoxicating effects of marijuana, and helps people across the country sleep better and reduce stress.
Her consumption led to a passion. Today, she's the franchise owner of New Orleans' top CBD retailer, Your CBD Store. Since opening the first store in the city in July 2018, she's opened up two other stores in Metairie and the West Bank.
In the context of the law, CBD is still in its infancy. Its association with marijuana has given it an ambiguous name among consumers and policymakers. For example, although CBD doesn't produce the "high" THC does, Louisiana has signed into law a list of rules that limit who can sell CBD and what they can sell.
In response, Nugent has positioned herself as a leader in New Orleans' CBD space. She's not only selling CBD through her franchise, but also educating the public on how they could use CBD to allay the effects of arthritis, Crohn's disease, and other maladies.
"I think the biggest thing is really getting out into the community like I have been and advocating for it and talking about it every way I can," she told Biz New Orleans. "That's what I'm passionate about."
Think about what Nugent told Biz New Orleans. That passion she alluded to is an important element in being a great organizational leader. You could gain all the skills you want through a master's or bachelor's program, but they'll produce nothing if you don't care about what the organization you work for is doing.
What could you do with a degree in organizational leadership?
What You Can Do in Louisiana With a Master's or Bachelor's in Organizational Leadership
What you'll study in an organizational leadership bachelor's or master's degree program varies depending on where you study, but there are a few core principles you'll come away with:
This entails analyzing data from marketing, sales, human resources, production, distribution, and every other department throughout the organization. Doing so gives you a full picture of what's working and what isn't.
It may sound new-age to discuss culture as an essential component of business, but one could argue it's the number one driver of an organization's success or failure. For example, if each department feels over-protective of their time and resources, how does that hinder the organization's ability to collaboratively solve problems? Most importantly, why does that protectionism exist?
Every decision you make has a trade-off. As an organizational leader, you'll need to understand how your decisions impact the lives of both the people in and out of your organization. If you procure raw materials from Company X, what practices are you directly supporting? Poor or strong worker pay? A safe or unsafe work environment?
Within each principle is a discrete set of skills. Upon obtaining them through a degree program, you could use them to lead efforts in Louisiana's private and public sectors.
How Organizational Leadership is Contributing to Louisiana's "Internet for All" Initiative
As part of the Bipartisan Infrastructure Law, the U.S. Department of Commerce's National Telecommunications and Information Administration (NTIA) is granting funds to help states across the nation bring high-speed, reliable internet access to everyone throughout the country. Governor John Bel Edwards signed on to participate.
Internet may seem ubiquitous (after all, you're reading this article on a website), but according to Louisiana State University, 20 percent of adults in the state have no internet access. Connecting that last 20 percent is going to take someone capable of aligning multiple teams across a long timeline. You'll work with line installation crews, community leaders, and other stakeholders to make "Internet for All" a reality.
Louisiana's Oil & Gas Sector is Working on Decarbonization, and Organizational Leadership is Part of the Solution
Given that the state abuts the Gulf of Mexico, it makes sense that Louisiana would have a burgeoning oil and gas sector. According to the Energy Information Administration, its refineries can process 3.2 million barrels of crude oil per day. In 2021, Louisiana shipped 52 percent of the country's liquefied natural gas (LNG). Yet, quite a few moving pieces will disrupt this industry in the next decade.
Federal and local authorities are actively trying to transition the country away from fossil fuels. This is where good organizational leadership comes into play. There's an opportunity to adapt Louisiana's LNG infrastructure to produce, store, and transport green hydrogen, a gas that plays a key role in the nation's decarbonization efforts. (Green hydrogen is produced through renewable energy sources).
Obviously, transitioning to hydrogen isn't as simple as switching on the kitchen light. Engineering challenges aside, organizations built on 100-year-old gas operations may struggle to change course. That's where your organizational leadership skills come into play. Through the skills you acquire in school, you can:
These questions are just the tip of the iceberg. Turning this vision into a reality will be incredibly difficult, but the challenge is what would make it gratifying. Above all else, you'll be ensuring the future prosperity of Louisiana's largest industry.
Universities in Louisiana Offering Master's and Bachelor's Degrees in Organizational Leadership
So, where can you obtain your bachelor's or master's in organizational leadership? Here's a list of schools in Louisiana offering bachelor's degree programs in OL, as well as MAOL/MSOL and MBA programs with a concentration in organizational leadership.
Department of Business Administration
Accreditation: SACSCOC
Private School
Online, hybrid

BS in Business Administration-Organizational Management