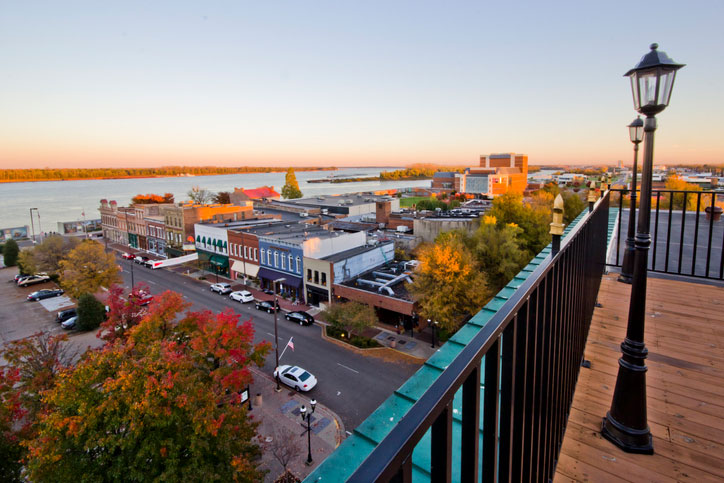 Earning a degree in organizational leadership, whether at the bachelor's or master's level, means developing concrete skills and real know-how that can be applied in any business and organizational context. You're not going to pay for courses that will boost your charisma or help you develop a commanding presence. Kentucky isn't about getting the look right. We're a hardworking state that knows the difference between presentation and perspiration, and we prefer to get things done. That's true among leaders working in agriculture, healthcare, manufacturing, public administration, or any other area of the economy.
<!- mfunc feat_school ->
Featured Programs:
Sponsored School(s)
<!- /mfunc feat_school ->
So, what skills will you actually develop in an organizational leadership bachelor's program, MOL (Master of Organizational Leadership), or MBA in OL? The answer to this question has a big impact on how you'll lead in the business or other organization you choose to join. Through your studies, you'll figure out what type of leadership style fits your personality and your organization, and apply it to key management practices and skills that include:
The only constant thing in life is change. Plenty of businesses that failed to adapt to a changing environment shuttered their doors: A&P, Sears, and Borders are just three examples. Your change management courses will instruct you on how to set an organization's mission based on the market, and then develop tactics at the departmental level to adapt.
Every business, non-profit, and government entity has a culture of its own. That culture affects the work habits and production of the organization as a whole. A course in organizational behavior will help you connect the dots between an institution's culture and its mission.
While there have been plenty of gut feelings that led organizations to success, there have been plenty that have led them to ruin. If you have a sense of what's best for the organization you're leading, you must either validate or disqualify it with hard evidence. A business intelligence course will teach you how to glean the truth from data – not the truth you want.
A bachelor's in organizational leadership, MSOL/MAOL, MBA, or similar degree will prepare you to deliver results – faster time to market, a reduction in operating costs, and higher workforce retention.
Take a look around Kentucky, and you'll find leaders who exemplify this results-oriented approach.
In Local Government in Kentucky, Effective Organizational Leadership Means More Action and Less Talk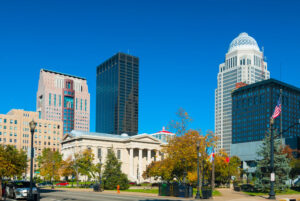 Reno-Weber is no stranger to leading organizations both in the public and private sector. In the early 2010s, she assumed the role of Chief of Performance Improvement for the Louisville Metro Government. In this role, she implemented an organization-wide efficacy improvement plan developed on Lean Six Sigma principles, strategic planning and performance management. She wasn't done there.
After over two years as Chief of Performance Management, Reno-Weber brought the Metro Government's technology under her purview. She succeeded in creating a technologically adept workforce that continuously sought strategies for improvement.
Sounds like a lot of corporate mumbo-jumbo? It's not. Working under a leader who commits to implementing efficiencies makes a world of difference. The leader retires any unproductive, time-intensive tasks, tapping into their workforce for more efficient recommendations. Work in a chaotic, disorganized environment, and you'll be looking for a job elsewhere.
Implementing efficiencies and driving change throughout an organization isn't without its headaches. Frankly, it can be an uphill battle in a lot of organizations. A bachelor's or master's degree in organizational leadership will give you the tools to find all new opportunities hidden within those challenges.
What You Can Do in Kentucky With a Master's or Bachelor's in Organizational Leadership
Career opportunities for strong leaders present themselves in many ways, and nowhere is that more obvious than in Kentucky right now. Whether in the private sector, through public infrastructure projects, or even with non-profits, there is no shortage of need for effective leaders and changemakers in Kentucky.
Scaling Gold Standard Project Based Learning Presents Opportunities for Educational Leaders in Kentucky
This is a multi-year initiative designed to implement project-based learning (PBL) across one third of the state's public schools. In partnership with PBLWorks, an organization dedicated to proliferating PBL among educators across the country, the state is working with schools and their teachers to "implement high-quality projects with students." The project also involves providing leadership training to principals, superintendents, and other administrators.
If education is a passion of yours, this is the perfect chance to make a difference in Kentucky's school systems. You can work with either the Department of Education or apply to PBLWorks to help educators implement a proven, time-tested methodology. This is where you can use the skills you developed in a change management course. What would hinder educators from implementing PBL? Are those obstacles due to a lack of resources or bureaucratic obligations? You'll answer these questions and turn them into solutions.
Governor Andy Beshear's Better Internet Program Represents Organizational Leadership in Action in State Government
In June, 2022, Gov. Beshear announced a $203 million initiative to bring high-speed internet to more than 34,000 households and businesses across the state. The funding manifests as 46 grants to 12 internet service providers (ISPs) and local governments. The Finance and Administration cabinet is distributing the funds based on competitive request for proposals submitted in August 2021.
While the money's been pledged, you can work with ISPs to implement their plans. It will take technical know-how and collaboration across a range of departments including accountants, line workers, and procurement teams. Charter Communications, Frankfort Plant Board, and the West Kentucky Rural Telephone Co-op Corporation are just three organizations that could use your help.
Willett Distillery's $93 Million Expansion is an Example of Effective Organizational Leadership in Business
Of course, it wouldn't be Kentucky without some good bourbon. If that industry excites you at all, you should consider joining Willett Distillery. The company recently announced plans to spend $93 million expanding its production and warehousing operations. The project will add 35 full-time employees to its 67-person operation.
Expansion requires a sound organizational mind. If you have a passion for Kentucky's $9 billion bourbon industry, you can help Willett manage some of the growing pains it may encounter in its efforts. That could involve managing construction costs of distillery operations or hiring new personnel to man the ship.
Universities in Kentucky Offering Master's and Bachelor's Degrees in Organizational Leadership
So where should you obtain your degree in organizational leadership? Don't worry: there's no need to move out of state! We've assembled a list of all the bachelor's and master's level organizational leadership programs throughout Kentucky.
Campbellsville University
School of Business, Economics, and Technology
Accreditation: SACSCOC
Private School
Campus, online

Master of Management and Leadership
Also offers: 
BS in Leadership and Missions
MBA in Entrepreneurial Leadership, PhD in Management
Accreditation: SACSCOC
Private School
Online

University of the Cumberlands
Accreditation: SACSCOC
Private School
Online

MS in Organizational Leadership
Also offers: 
Ed.D in Educational Leadership
PhD in Leadership
Western Kentucky University
College of Education and Behavioral Sciences
Accreditation: SACSCOC
Public School
Online

BS in Organizational Leadership
MA in Organizational Leadership