Some organizational leaders have one mission in mind. They start a business, a non-profit, or some other institution, and dedicate themselves wholly to fulfilling that institution's mission. There's an atomistic focus; a singular drive.
<!- mfunc feat_school ->
Featured Programs:
Sponsored School(s)
<!- /mfunc feat_school ->
Others, such as Marianne Glick, have the talent to lead multiple organizations. If you were born and raised in Indiana, you've probably heard her name.
Marianne Glick: A Leader of Over Half a Dozen Organizations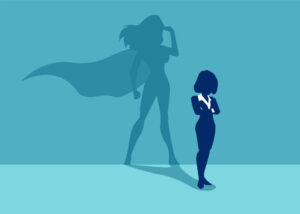 An Indianapolis native, Glick's entrepreneurial spirit began when she launched Glick Training Associates in 1986, serving as the organization's president for over 25 years. She spent her time there helping clients increase employee productivity and effectiveness.
In 2008, her passions and personal mission shifted, prompting her to retire as president. But that wasn't the end of her career as an organizational leader. Today, Glick serves as a board member for six organizations:
The Gene Glick Company
United Way of Central Indiana
IUPUI Chancellor's Advisory Council
Central Indiana Community Foundation
Community Health Foundation
Board of Trustees for Ball State University
Her place in these organizations provides her with the means to drive change in several industries. For The Gene Glick Company, she helps shape the culture for a company that manages over 21,000 real estate units in 13 states. As Chair of the Glick Family Foundation, she overseas millions of dollars in funding for local charities designed to help Indianans become more self-sufficient, healthy, and educated.
Whether Glick or another leader in the state has inspired you, you're considering a degree in organizational leadership because you know what's possible. You could build a company that revolutionizes the food economy, or start a non-profit that helps single parents pay for childcare. Whatever your personal mission is, a degree in organizational leadership, whether that means a bachelor's or MAOL, MSOL, or MBA with an OL focus, will endow you with the soft skills needed to make it happen.
What You Can Do in Indiana With a Master's or Bachelor's Degree in Organizational Leadership
An organizational leadership program isn't going to be a random collection of classes lecturing you on amorphous leadership skills. You won't learn charisma hacks or cheap cult-of-personality tactics to command those who report to you. What you'll study may vary depending on the school you attend, but overall you can expect to learn:
How to craft an organization's mission and the tangible steps needed to make that mission a reality. It's not good enough to just think of an idea and say "OK, make it happen." You need to identify which actions will turn your vision into a reality.
Developing a workforce so that it can fulfill the demands of the organization's purpose. For example, if you run an industrial machinery maintenance company, your workforce will need to learn how to service CNC machines, 3D printers, and chemical processing equipment.
Conflict resolution. What happens when the objectives of two departments contradict each other?
Managing changes across departments, executive positions, and the market. Change is the only constant, and you need to know when to pivot the organization's mission and minimize disruptions that put the organization in a vulnerable position.
Upon acquiring these skills through an organizational leadership degree program, where could you put them to use?
Indiana's Biotechnology Industry is One of the Largest in the Country
According to a joint report by trade association BIO and research firm TEConomy Partners, Indiana's academic bioscience research and development economy grew 23 percent between 2018 and 2020, making it the third fastest-growing state in this space. With a concentration in agricultural feedstock and industrial biosciences, Indiana employed 3,542 in this specialty in 2021.
If you find the sciences engaging, you don't have to move to Massachusetts, California, or another coastal state to lead cutting-edge projects. R&D is a complex, multi-departmental discipline. If you can align these departments to bring a new biochemical product to the market, you'll cut out a lucrative niche for yourself, and a degree in organizational leadership can give you the skills to do it.
Governor Holcomb's Next Level Roads Initiative
Public infrastructure is another that requires adept business leaders with the kind of skills you can only get from a degree in organizational leadership. The people who spearhead these initiatives need to unite treasury departments, civil engineers, labor unions, and site managers to keep projects on track. Although such initiatives involve working in the public sector, you'll need to run them like you would at a private business.
Governor Holcomb's Next Level Roads plan provides ample opportunity to gain experience as an organizational leader. Next Level Roads is a "data-driven plan to operate, maintain and improve every state road and bridge." Highlights of the initiative include:
This is a massive undertaking. It's going to take more than just the governor to reach the goals set for the Next Level Roads plan. It's a fantastic opportunity to put the skills learned through an MBA or other master's in organizational leadership to work managing a diversified workforce and working with officials at the state and local level.
Indiana: The Heart of America's Manufacturing Renaissance?
If there's one thing the pandemic taught us about the world economy, it's how dependent we are on international supply chains for goods and resources, something that has given many managers and C-suite execs reason to take pause. Supply chain choke points have prompted many companies to rethink offshoring and reconsider establishing domestic operations, something that will rely heavily on strong organizational leadership.
That's easier said than done, especially in a country which, arguably, doesn't have the infrastructure needed to support a robust manufacturing economy. But that isn't discouraging David Roberts, Chief Innovation Officer of the Indiana Economic Development Corporation, from moving ahead.
Speaking at the New York Foreign Press Center, Roberts told reporters from The Nation that Samsung SDI and Stellantis committed to build a $2.5 billion electric vehicle and battery manufacturing facility. In addition, MediaTek, one of the world's largest semiconductor companies, recently committed to an investment in the state.
Roberts said that the state is thinking about "economy-of-the-future opportunities." He and his team want to build an economy for 2032 and 2042. As a business leader with a degree in organizational leadership, whether an MSOL, MAOL, or MBA with a concentration in OL, you can be a part of that, working with other stakeholders to attract manufacturers to the state. Many agree that it's time that we establish this state as the number one place to build reliable, durable products for the world, and everyone in the know understands that it will take strong and capable organizational leadership to pull it off.
Governor Holcomb's Next Level Roads plan provides ample opportunity to gain experience as an organizational leader. Next Level Roads is a "data-driven plan to operate, maintain and improve every state road and bridge." Highlights of the initiative include:
Universities in Indiana Offering Master's and Bachelor's Degrees in Organizational Leadership
Again, you don't have to fly to New York or California for opportunity. Many schools in Indiana offer bachelor's degrees in organizational leadership, as well as MAOL, MSOL, and MBA programs with an organizational leadership focus.
American College of Education
Accreditation: HLC
Private School
Online

BS in Applied Management and Leadership
MS in Organizational Leadership
Accreditation: HLC
Private School
Online

BS in Business and Integrative Leadership
Division of Adult and Graduate Studies
Accreditation: HLC
Private School
Campus, online

BS in Organizational Leadership
MA in Organizational Leadership
Also offers: (AA, BA) Christian Leadership
Accreditation: HLC
Private School
Campus, hybrid

BA in Organizational Leadership
Also offers:
BA in Leadership and Ministry
MA in Leadership and Ministry
Master of Divinity in Leadership and Ministry
Indiana Institute of Technology
College of Business
Accreditation: HLC
Private School
Campus, online
BS in Organizational Leadership
MS in Organizational Leadership
College of Technology
Accreditation: HLC
Public School
Online

BS in Organizational Leadership and Supervision
Also offers: Graduate Certificate in Organizational Leadership and Supervision
Indiana Wesleyan University
IWU-National and Global
Accreditation: HLC
Private School
Online

BS in Organizational Leadership
MA in Organizational Leadership
Also offers:
PhD in Organizational Leadership
MPA in Nonprofit Leadership
Associate's to Master's in Policy and Organizational Change
Purdue University - Fort Wayne
College of Engineering, Technology, and Computer Science
Accreditation: HLC
Public School
Campus

BS in Organizational Leadership
MS in Organizational Leadership
Also offers: (AS, Postbac Certificate, Minor) in Organizational Leadership
Purdue University - Northwest
College of Technology
Accreditation: HLC
Public School
Campus

BS in Organizational Leadership and Supervision
Also offers: MS in Technology with an emphasis in Technology Leadership and Management
Purdue University - Main Campus
Purdue Polytechnic Institute
Accreditation: HLC
Public School
Campus, online

Major in Organizational Leadership
MS in Technology Leadership and Innovation
Accreditation: HLC
Private School
Online

BS in Organizational Leadership
MS in Organizational Leadership
Center for the Advancement of Learning
Accreditation: HLC
Private School
Online

BS in Organizational Leadership
University of Saint Francis - Fort Wayne
Accreditation: HLC
Private School
Online

Master of Organizational Leadership