There's a reason Georgia hosts the headquarters of major internationally-recognized brands like Delta Air Lines, Coca Cola, UPS, Home Depot, and CNN, to name just a few. Led by some of the world's most savvy business leaders, it's hard to believe that businesses like Home Depot started out as the underdog, led by two recently-fired buddies who innovated by main-streaming DIY with a customer-centric hardware store.
<!- mfunc feat_school ->
Featured Programs:
Sponsored School(s)
<!- /mfunc feat_school ->
The vision that distinguished Home Depot from its competition and brought it from just two stores in Atlanta to over 2,200 around the country today is a direct result of skilled leaders translating organizational goals into an ethos shared by all. This continues to be a common factor in the success of headlining companies across Georgia.
CNN Turns Journalism Into Big Business Under Atlanta's Ted Turner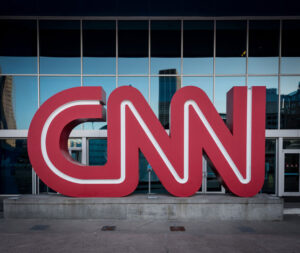 From its first on-air report about the attempt on the life of a prominent Atlanta civil rights leader, the Cable News Network has forever changed the way news is presented and reported.
Launched in 1980 as a venture between established journalist Reese Schonfeld and businessman Ted Turner, CNN established the 24-hour news cycle with round-the-clock on-air video coverage broadcasting from its Atlanta headquarters. This was accompanied by innovations in news coverage and advertising that made it economically viable.
Today any politician, business leader, or activist who wants to maximize their impact must understand how this now-standard news cycle works. And although the model is taken for granted today, CNN was initially mocked by its competitors as the "Chicken Noodle Network."
Critics laughed at the thought that a news outlet could come up with enough material to fill an entire day. Until CNN people were accustomed to tuning in at a specific time for a half-hour update on the world's most important events.
Despite its detractors, CNN grew aggressively thanks to Turner's understanding of advertising and his leadership capabilities.
At the time of CNN's launch Turner had 17 years of experience in advertising. He started out by taking over his father's Atlanta billboard business and growing this through the purchase of a struggling local TV station. By 1980 he instinctively understood the relationship between eyeballs and ad revenue.
To meet the challenge of filling an entire day with enticing news, Turner expanded CNN to bureaus across the nation and then the world. Journalists stationed around the globe combined with a 24-hour palette enabled another innovation in news that's taken for granted today: live coverage. This new form of visceral reporting provided an addictive first-person feel for journalism. To advertisers, a glued-to-their-seats audience was irresistible.
The rest is history, and Turner leaves a legacy of creating the model that all major news outlets emulate today. His leadership and innovations also provide inspiration to any organization that dares to be different.
Challenging accepted dogmas in advertising, or in any other field, takes confidence and skilled leadership. If a billboard salesman in Atlanta could upend an industry headed by established old-money East Coast elites, then the sky is the limit for what you could accomplish with some proficiency in organizational leadership.
In today's competitive marketplace, a relevant undergraduate degree, or even better a graduate degree like an MAOL, MSOL, or MBA in organizational leadership can make the difference. In addition to the unique knowledge imparted by professors with decades of experience in key fields, an OL degree shows you're committed to a high standard of excellence.
What You Can Do in Georgia With a Master's or Bachelor's Degree in Organizational Leadership
What do the current CFO for UPS, the Chief Procurement Officer with Newell Brands, and the Executive Vice President of Operations at Southern Company share in common? They're all corporate leaders of Atlanta-based Fortune 500 companies who've earned degrees in OL-related fields.
Georgia ranks among the top-10 states in the nation for business, according to 2022 CNBC analysis based on 85 different metrics. Georgia's workforce, economy, and cost of living all received an A grade in the study, making it a great place for business and by extension fertile ground to start a career in OL.
A degree in organizational leadership goes deep on key topics like institutional vision, thematic foresight, and nimble adaptiveness. Management programs are a dime a dozen; OL programs take a big-picture perspective that teaches how to bake together leadership from the top with a shared team ethos. Though OL is a rare skill, it's a common thread throughout the top movers and shakers in both business, industry, and the public sector.
Georgia Nets $2.3 Billion Investment for Solar Energy
The manufacture of solar cells and related tech are coming soon to a Georgia factory near you, according to an early 2023 announcement made by international producer Hanwha Solutions Corp. Once complete this production facility will more than quadruple Hanwha Solutions' American-based gigawatt capacity by the year 2024, and add to the 287,400 US workers employed by international companies in Georgia.
This announcement represents a major boon to Georgia's economy, especially the renewable energy manufacturing sector. Of Georgia's 10,746 gigawatts of electricity generated annually, presently 39% comes from renewable sources. This new investment will help to move that number closer to parity with electricity generated by fossil fuels.
The renewable energy sector is all smiles looking forward. Deloitte describes soaring demand and enticing long term incentives as features of the industry going into 2023. In other words this sector only gets more attractive as time goes on, making it a perfect place to start a career in OL.
Largest-Ever Economic Development Purchase Clears the Way for Major Four-County Developments
In 2021 the governor of Georgia announced the state's largest-ever mega-site purchase for economic development. The 2,284-acre property is strategically located near I-95 and I-16 linking it to five major metropolitan areas, in addition to its proximity to the single-largest and fastest-growing container terminal in the nation, the Port of Savannah.
With real estate in Bryan, Bulloch, Chatham, and Effingham Counties, this prize is a mind meld between state and county leaders working together as the Savannah Harbor-Interstate 16 Corridor Joint Development Authority.
Hyundai has already staked a claim to territory in Bryan County, announcing construction of a new vehicle construction facility, the Hyundai Motor Group Metaplant America. Complete with an on-site electric vehicle battery plant to boot, Hyundai's investment thus far is worth $5.54 billion and an estimated 8,000-plus local jobs.
America has always been a leader in the global auto industry, and thanks to the business prowess of leaders in Georgia a revitalized Rust Belt is moving South, bringing jobs and opportunities with it. For those with an acumen for OL, Georgia is positioning itself as the perfect springboard for careers in this industry that could literally take you anywhere from Savannah to Seoul.
Universities in Georgia Offering Master's and Bachelor's Degrees in Organizational Leadership
Georgia ranks high in its public sector development and business opportunities. It's only reasonable that it has some of the best schools in the nation offering competitive bachelor's degrees in organizational leadership, plus MAOL, MSOL, and MBA programs with an organizational leadership focus.
Georgia's leading global brands need talented OL professionals. The ball is in your court to find the OL program that's right for you.
College of Arts and Sciences
Accreditation: SACSCOC
Public School
Online

BS in Organizational Leadership
Beulah Heights University
Accreditation: ABHE (Association for Biblical Higher Education)
Private School
Campus, online

Also offers: 
AA in Leadership Studies
Doctor of Philosophy in Leadership
College of Business and Communication
Accreditation: SACSCOC
Private School
Online

BA in Organizational Leadership
MS in Organizational Leadership
Also offers: MBA in Non-Profit Leadership
College of Business
Accreditation: SACSCOC
Public School
Online

Master of Strategic Leadership Development
Fort Valley State University
College of Arts and Sciences
Accreditation: SACSCOC
Public School
Online

BS in Organizational Leadership
College of Professional Advancement
Accreditation: SACSCOC
Private School
Online, hybrid

BS in Organizational Leadership
MS in Organizational Leadership
Accreditation: SACSCOC
Private School
Online

BS in Organizational Leadership
Also offers: AA in Organizational Leadership
School of Professional Studies
Accreditation: SACSCOC
Private School
Hybrid

BA in Organizational Management and Leadership
South University - Savannah
Accreditation: SACSCOC
Private School
Online, hybrid

Accreditation: SACSCOC
Private School
Online

BS in Organizational Leadership
MS in Organizational Leadership
School of Social Work
Accreditation: SACSCOC
Public School
Campus

MA in Nonprofit Management and Leadership
Also offers: Master of Education in Learning, Leadership, and Organization Development 
University of West Georgia
University College
Accreditation: SACSCOC
Public School
Online

BS in Organizational Leadership
Valdosta State University
Department of Political Science
Accreditation: SACSCOC
Public School
Online

BS in Organizational Leadership
Also offers: Ed.D. in Leadership (Organizational Leadership, Curriculum Leadership, Technology Leadership, Higher Education Leadership, Special Education Leadership)