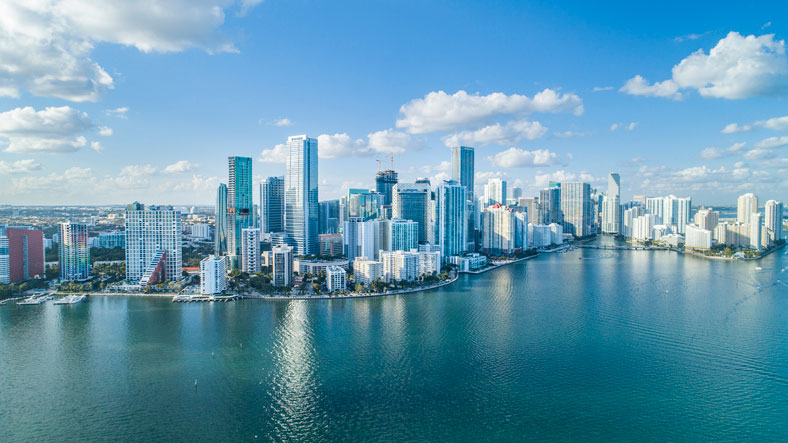 Florida has plenty to get excited about. As of 2022, the Sunshine State had the lowest unemployment rate among the nation's ten largest states. It also topped the nation for its number of new business formations – 1.5 million since January 2020. A growing labor force, a steady and resilient economy, and a workforce development-forward business climate (i.e., no payroll taxes, no personal income tax, low corporate tax rate) are just a few of the reasons why companies and organizations are choosing Florida as the place to establish or expand their business.
<!- mfunc feat_school ->
Featured Programs:
Sponsored School(s)
<!- /mfunc feat_school ->
Whether they're private companies, governmental entities, nonprofits, or other entities, organizations know that in order to reach company objectives, they must ensure that the teams of talent they procure remain strong, efficient, and motivated.
Enter professionals in organizational leadership. These titans of human capital are laser-focused on the business of people. The goal of experts in organizational leadership is to make the strategic decisions and implement the policies that develop and maintain talent within a business or organization. Organizational leadership professionals are found at all levels of business and industry, from team leaders and department heads to training and development specialists, management consultants, and CEOs.
With a specific skillset that aimed at strategic leadership, ethics, management, and HR fundamentals, they create and manage a performance-based culture and bring significant change to the teams they lead. Organizational leadership pros are found in massive corporations like The Walt Disney Company in Lake Buena Vista and Royal Caribbean in Miami… in healthcare organizations like Orlando Health and UF Health Shands… and in nonprofits like the Florida Wildlife Federation in Tallahassee and The Nature Conservancy in Winter Park.
They are military leaders, social reformers, politicians, and corporate brass. They're groundbreaking Floridians like Henry Flagler, the American industrialist and founder of Standard Oil and the Florida East Coast Railway, and Sally Ride, the first American woman astronaut to blast off into space. They're people you may never know but who will nevertheless make a significant impact on the businesses and organizations they work for, and they're big corporate and political names with significant influence in Florida business and beyond – Governor Ron DeSantis, Todd Jones (CEO, Publix), Stephen Ross (owner, chairman, and managing general partner, Miami Dolphins) … the list goes on.
Whether they're creating, building, or inspiring teams of talent, organizational leadership professionals are always in demand throughout Florida. If you want to kickstart a career in leadership or build upon a current one, a bachelor's or master's degree in organizational leadership is designed to arm you with the skills and knowledge that will make you an invaluable member of an organization's leadership team.
A List of Who's Who in Florida – Native Floridians Whose Organizational Leadership Skills Shaped the State and the Nation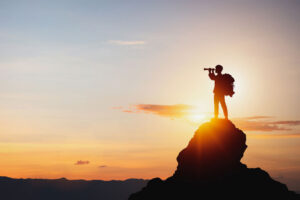 ~ Joseph Kittinger (Tampa) is a U.S. Air Force captain and aviation and space flight pioneer. He is, perhaps, best known as the "man who fell to earth." On August 16, 1960, he jumped from 102,800 (19 miles) feet above the Earth. His free-fall lasted 4 minutes, 36 seconds before he opened his parachute at 14,000 feet. Today, Kittinger still holds records for highest parachute jump and longest-ever free-fall. His fall from the edge of space has since inspired generations of young men and women to pursue their dreams.
~ Alan Stephenson Boyd (Jacksonville) was the first U.S. Secretary of Transportation under Lyndon B. Johnson. Boyd, a WWII pilot, was first appointed to the Civil Aeronautics Board by Dwight D. Eisenhower. The Board, since dissolved, regulated the airline industry. By 1965, President Johnson appointed him undersecretary of commerce of transportation. A decade later, he was part of a committee to create a federal department of transportation and was largely seen as a leading force in getting the bill that established the department passed in Congress. In 1967, Johnson appointed Boyd the first secretary of transportation. After leaving his position at the end of Johnson's presidential term, Boyd held executive positions in a number of railroad companies and oversaw the North American operations for Airbus.
~ Janet Reno (Miami) was the first woman attorney general and the second-longest serving one in U.S. history. While she became a national name in politics, she also had a long history of serving the state of Florida. She began her career in politics in 1971 when she was named staff director of the Judiciary Committee of the Florida House of Representatives. Two years later, she became the state's attorney general in Miami. In 1978, she became state attorney. As U.S. Attorney General, Reno drafted legislation that broadened the scope of child pornography laws and fought to regulate television violence. One of her most high-profile actions included ordering the return of a Cuban child, Elian Gonzalez, from his U.S. relatives to his father in Cuba.
~ Sidney Poitier (Miami) was the first African American to win an Academy Award for best actor in 1963 for his role in Lilies of the Field. He was long considered a trailblazer in Hollywood and on Broadway, earning critical acclaim for his work in movies like No Way Out and plays like A Raisin In the Sun. He also established himself as a director and novelist and long fought against roles that reinforced black stereotypes.
~ Philip Randolph (Crescent City) was an American Civil Rights activist who led many efforts to fight discrimination. Serving as a spokesperson for black working-class interests, Randolph founded the League for Nonviolent Civil Disobedience Against Military Segregation, and he directed the March on Washington to end discrimination in the defense industry and in the armed forces. His leadership during this time was said to inspire the Civil Rights movement of the 1950s and 60s. He was one of the founders of the Negro American Labor Council, and he was awarded the Presidential Medal of Freedom by President Lyndon Johnson in 1964.
~ Charles E. Merrill (Green Cove Springs) was an investment banker and philanthropist who co-founded Merrill Lynch. The company focused its efforts on the middle class of the 1950s by offering stocks and bonds as an investment option.
What You Can Do in Florida With a Master's or Bachelor's Degree in Organizational Leadership
Though you'll find professionals in organizational development wielding a variety of job titles and lending their talents to nearly every industry, field, and sector, these experts are all focused on a singular goal of creating a positive environment for the teams they lead. In Florida, these pros are particularly important, given the state's quickly growing labor force (it grew by nearly 300,000 between June 2021 and June 2022 alone).
With a bachelor's or master's degree in organizational leadership serving as their foundation, organizational leadership professionals expertly coordinate and implement the talent initiatives that result in organizational success. Chances are, you'll find these pros behind some of Florida's most recent corporate expansion and relocation efforts, such as:
Universities in Florida Offering Master's and Bachelor's Degrees in Organizational Leadership
Whether you're a junior-level manager or supervisor or in mid-level management with your sights set on executive roles, bachelor's and master's degrees in organizational leadership are the ideal way to hone your skillset and position you as an expert in the business of human capital.
Bachelor's degrees in organizational leadership provide a solid foundation in management, marketing, HR, organizational behavior, ethics, leadership best practices, and more, thereby preparing you to assume a variety of leadership roles. Through these programs, students learn to communicate a vision and lead by example, and many serve as an outstanding precursor to a master's degree in organizational leadership.
Organizational leadership master's degrees, which are structured as Master of Arts (MAOL), Master of Science (MSOL), or MBA programs, provide a high-level examination of best practices and industry standards related to organizational leadership. You'll learn to develop your own personal leadership philosophy and address a variety of organizational challenges and situations as you become adept at conflict resolution, negotiation, global strategy, and more. These programs will prepare to assume top positions in government, education, healthcare, nonprofits, private business and industry, and more.
Many master's degrees in organizational leadership are offered in partially or fully online formats that allow busy, working professionals to earn their degree while still fulfilling their personal and professional obligations. Many programs also offer options to focus on areas such as global leadership, servant leadership, HR leadership, and more.
Adrian Dominican School of Education, Leadership, and Human Development
Accreditation: SACSCOC
Private School
Campus, online, hybrid

BS in Organizational Leadership
MS in Leadership and Innovation
Also offers: EdD in Organizational Leadership
Embry-Riddle Aeronautical University-Worldwide
Accreditation: SACSCOC
Private School
Campus, online

Accreditation: SACSCOC
Private School
Campus, online

Florida Institute of Technology
College of Psychology and Liberal Arts
Accreditation: SACSCOC
Private School
Online

MA in Organizational Leadership
Also offers: BS in Business Administration – Leadership and Social Responsibility
Davis College of Business & Technology
Accreditation: SACSCOC
Private School
Campus, online, hybrid

MS in Organizational Leadership
Also offers: EMBA in Leadership Development
Keiser University - Ft. Lauderdale
Graduate School
Accreditation: SACSCOC
Private School
Campus, online, hybrid

MS in Organizational Leadership
Palm Beach Atlantic University
Catherine T. MacArthur School
Accreditation: SACSCOC
Private School
Online, campus

BS in Organizational Leadership
Jannetides College of Business, Communication and Leadership
Accreditation: SACSCOC
Private School
Campus, online

BS in Organizational Leadership
MBA in Executive Leadership
Also offers: 
BS in Business and Professional Leadership
PhD in Organizational Leadership
Biscayne College
Accreditation: SACSCOC
Private School
Online

BA in Organizational Leadership
Also offers: 
BA in Ethical Leadership
MA in Ethical Leadership
Ed.D. in Leadership and Innovation
Trinity College of Florida
Accreditation: ABHE (Association for Biblical Higher Education)
Private School
Campus, online

BA/BS in Organizational Leadership
Trinity International University - Florida
Accreditation: HLC
Private School
Campus, online

BA in Organizational Leadership
Miami Herbert Business School
Accreditation: SACSCOC
Private School
Campus

BBA/BSBA in Organizational Leadership