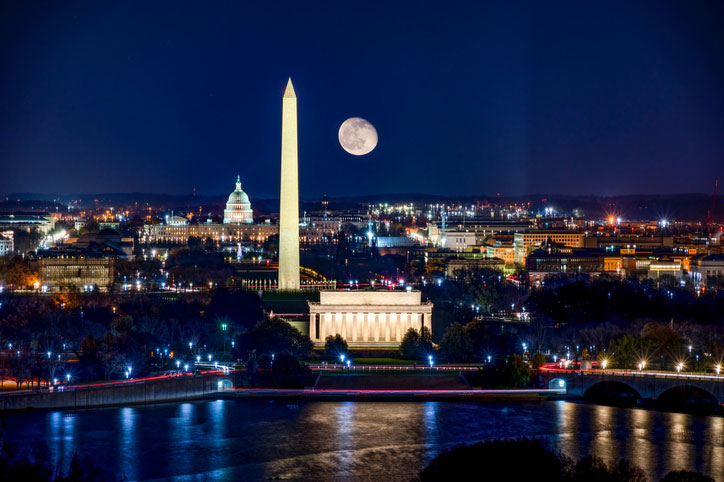 Our nation's capital is no stranger to leaders – in business and industry, in politics, in government, and in social reform. If you're on the hunt for leaders who have a knack for creating meaningful change by guiding, directing, and motivating teams of talent, you won't need to look very far in Washington D.C.
<!- mfunc feat_school ->
Featured Programs:
Sponsored School(s)
<!- /mfunc feat_school ->
Leadership in Washington D.C. isn't optional; if you don't have the ability to lead and inspire others, chances are you'll be left behind. Leaders here are activists, advocates, experts, specialists, and authorities. They're shaping policy, challenging the status quo, and making the strategic decisions that influence organizational outcomes.
Leadership is held in such high regard in Washington D.C. that it even has its own leadership incubator, Leadership Greater Washington. This organization brings together a "diverse community of visionary influencers" to leverage their knowledge and resources and build a collaborative network to strengthen the sectors and industries of the Greater Washington region. Participants of their Signature Program identify regional community challenges and opportunities and work together to find solutions that inspire collaboration.
Each year, the Signature Program brings together leaders from the corporate, nonprofit, government, and small- and large-business entrepreneurship sectors to tackle contemporary issues like transportation, public safety, and affordable housing. Just some of the past topics focused on environmental sustainability, workforce development, public safety, education, and equity and inclusion.
A degree in organizational leadership provides future and current leaders in every industry and field with an education that's focused on creating a performance-based culture. Whether you're starting at the ground floor and preparing for a job as a departmental lead, HR manager, or production manager, or you're a mid-level manager looking to elevate your skillet to climb the corporate ladder and assume a role like management consultant, organizational development specialist, or leadership specialist, organizational leadership degrees are expertly designed to create leaders in business, healthcare, education, government, and beyond.
Washington D.C. – Area Companies Where Leaders Skilled in Organizational Leadership Are Always Welcome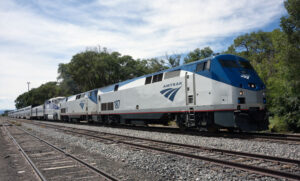 There are plenty of heavy hitters in Washington D.C. that are writing the playbook for what the next generation of businesses in our nation's capital look like. In a region that serves as a hub for government, finance, and technology, along with the newest offshoots like fintech and healthtech, pros in leadership are in high demand. Businesses and organization all agree: you can't overvalue the importance of leadership in the big picture.
Marriott International – A giant in the hospitality industry, Bethesda's Marriott International employs nearly 190,000 and operates more than 7,500 properties all over the world.
Children's National Hospital – This pediatric hospital is one of the largest in the nation. Specializing in neurosurgery, oncology, cardiology, and more, it employs more than 4,600. It's been consistently ranked among the top pediatric hospitals in the nation by U.S. News & World Report, which includes a top spot for newborn care for five consecutive years.
FTI Consulting – This global advisory firm, which employs more than 7,000, is in the business of helping companies and organizations resolve disputes, mitigate risks, and manage change. You can find the consulting professionals here working in major business centers across the globe and providing services for the healthcare, aerospace, defense, and hospitality sectors.
Amtrak – Home to nearly 10,000 employees, Amtrak operates a massive rail system that extends across North America to include 46 states and three Canadian provinces.
Fannie Mae – This financing behemoth, which specializes in mortgage financing, employs nearly 11,000.
Lockheed Martin – This Bethesda-based aerospace and defense company specializes in aircraft development, satellite and spacecraft development, maritime systems, and much more. They operate on a global scale with more than 104,000 employees.
What You Can Do in Washington DC With a Master's or Bachelor's Degree in Organizational Leadership
Where are the leaders in Washington D.C.? Perhaps the better question would be, where are they not? Experts in organizational leadership are found in companies, organizations, and entities like:
Political Nonprofits
Private Corporations/Business
Federal/Local Government Agencies
National Security/Armed Forces Agencies
Universities in Washington DC Offering Master's and Bachelor's Degrees in Organizational Leadership
Bachelor's and master's degrees in organizational leadership prepare business professionals for leadership positions that call for high-level decision making and strategic management skills. These leadership professionals are tasked with directing, influencing, and engaging teams of talent to achieve specific business objectives.
At the bachelor's level, degrees in organizational leadership provide students with a comprehensive, well-rounded curriculum that explores aspects of management, marketing, ethics, finance, organizational behavior, and communications. These programs prepare students to think like a leader and become adept at cultivating strong business relationships.
At the master's level, programs in organizational leadership may be designed as Master of Science (MSOL), Master of Arts (MAOL), or MBA degrees, and many offer opportunities to focus or concentrate on a specific area of organizational leadership, such as HR leadership, global leadership, or servant leadership. Many more are offered in partially or fully online formats that allow students to earn their degree from the comfort of their homes while they continue to fulfill their personal and professional obligations.
Master's degrees in organizational leadership allow students to develop their own personal leadership style and examine key aspects of leadership such as strategic planning, conflict resolution, change management, and performance evaluation. These graduate degrees prepare students to assume executive-level leadership positions like fundraising manager, management analyst, higher education administrator, and leadership and development specialist.
Accreditation: MSCHE
Private School
Online

MS in Management (Leadership)
The Catholic University of America
Busch School of Business
Accreditation: MSCHE
Private School
Online, hybrid

MS in Leadership and Management
Trinity Washington University
School of Business and Graduate Studies
Accreditation: MSCHE
Private School
Campus