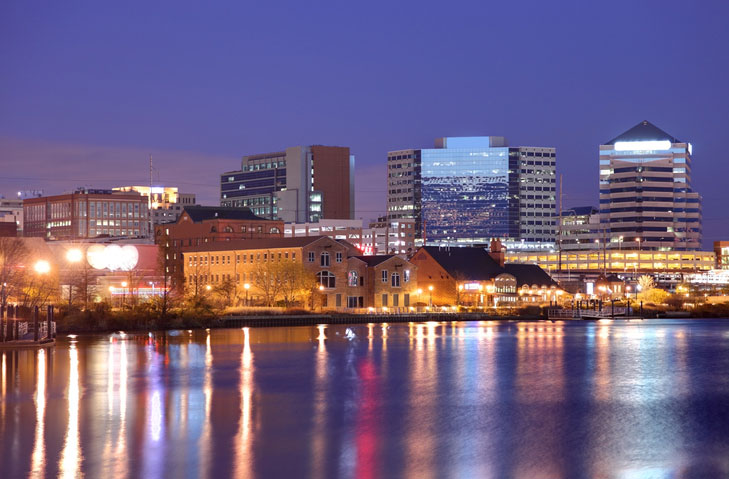 Don't let Delaware's small size fool you – it's a force to be reckoned with in terms of economic strength and stamina, making it the perfect place to earn a degree in organizational leadership.
<!- mfunc feat_school ->
Featured Programs:
Sponsored School(s)
<!- /mfunc feat_school ->
Delaware is known for having a well-educated workforce – about 41% of all residents here hold a college degree. It has an attractive tax structure, corporate incentives, and a dynamic economy that includes strength in the pharmaceutical, industrial manufacturing, finance, and insurance industries. And its location near Philadelphia, Washington D.C., and New York City has always made it a prime landing spot for corporations. In the two years leading up to 2022 alone, eight new manufacturing and logistics companies settled in Delaware.
The diversity of roles relying on organizational leadership skills are expanding. This is owed to a growing appreciation for how the uniquely tailored education that comes with a bachelor's, MAOL, MSOL, or MBA degree in organizational leadership prepares business leaders capable of getting the most from human capital. Professionals with degrees in organizational leadership have a singular focus on ensuring the strength of teams of talent. At the lowest level, these professionals are department heads, team leaders, and unit supervisors. At the executive level, they're labor and training specialists, management consultants, and even CEOs.
Whether you're an aspiring professional or an established one, a degree in organizational leadership is designed to hone your skills and prepare you to become a trusted leader.
Delaware's Own DuPont Built a Legacy on Organizational Leadership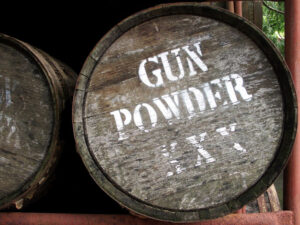 DuPont has a history in Delaware that's 220 years in the making, during which time the company pioneered organizational leadership concepts even before those concepts had a name. The company was founded in 1802 by Éleuthère Irénée du Pont, who was looking to produce a better-quality black gunpowder. After securing investors in France (and escaping the French Revolution), DuPont made his way to America to begin his budding business.
DuPont chose the Brandywine River because of its short, steep terrain and began building dams and a mill to take advantage of the water energy.
After the construction of the powder mills, which functioned independently because they were water-powered, DuPont began producing his gunpowder just two years later, in 1804, as E.I. du Pont de Nemours and Company. Sales increased incrementally, particularly during the War of 1812. During this time, DuPont provided the U.S. with about one million pounds of black powder.
Though DuPont died in 1834, the company's growth continued, thanks to the work of his three sons. By 1857, DuPont began making its first industrial explosive. By 1880, the company turned its attention to the manufacturing of nitroglycerin and dynamite.
DuPont incorporated nearly a hundred years later, in 1899. About 15 years later, DuPont started manufacturing nitrocellulose plastics and then quickly expanded its line to include paints, acids, heavy chemicals, and more.
Its manufacture of commercial polymers allowed DuPont to become a national leader; some of its offerings include neoprene synthetic rubber and nylon. Many of the big names in American products – Lucite, Freon, Neoprene, Teflon, Kevlar, Tyvek – were the product of DuPont, which essentially solidified the company's position as a worldwide leader in synthetic products.
Of course, since its beginnings, DuPont has grown to become a massive global conglomerate that produces many types of chemicals, lubricants, pharmaceuticals, and materials for cosmetics, agriculture, and specialty packaging.
Between September 2021 and September 2022, DuPont's revenues totaled $17 billion, a 32% increase year-over-year. Though you'll find DuPont affiliates and subsidiaries throughout the world, its headquarters remain in Wilmington.
What You Can Do in Delaware With a Master's or Bachelor's Degree in Organizational Leadership
A bachelor's or master's degree in organizational leadership provides an outstanding foundation for building or elevating a career in business, industry, government, politics, education, and beyond. From military brass to educational leaders to politicians to social reformers, leaders with an understanding of what it takes to build, maintain, and motivate teams of talent to reach organizational objectives are simply invaluable.
These experts are needed in small and big operations, in new startups and established enterprises, and in companies that are seeking to regain market share or spread their proverbial wings and increase their scope and reach. Just some of the growing Delaware companies where you're sure to find professionals at all levels with bachelor's, MAOL, MSOL, and MBA degrees in organizational leadership:
Universities in Delaware Offering Master's and Bachelor's Degrees in Organizational Leadership
You've been told a time or two that you have a natural leadership ability, so why not take your talent, and develop it into a successful career with plenty of longevity? If you're new to the field of management and leadership and you want to establish yourself as a professional with a focused skillset, a bachelor's in organizational leadership will provide you with a rich understanding of management, business communication, and strategic leadership.
Master's degrees in organizational leadership, most often designed as Master of Science (MSOL), Master of Arts (MAOL), and MBA programs with a concentration in OL, are designed for established professionals who are interested in honing their leadership skills and climbing the corporate ladder. These programs often offer concentration options in areas like HR leadership, healthcare, nonprofit management, public policy and a whole lot more. Many of these programs are also offered in partially or fully online formats to accommodate busy, working professionals and those with geographical limitations.
College of Business
Accreditation: MSCHE
Private School
Campus, online

BS in Organizational Leadership
MBA - Organizational Leadership
MS in Management - Organizational Leadership