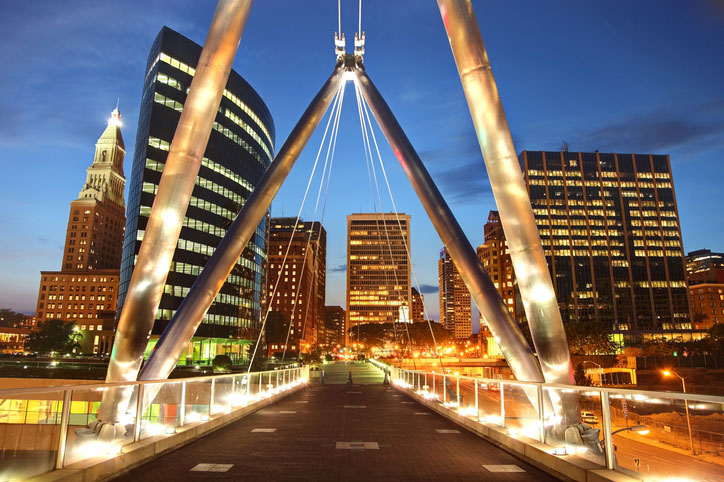 Connecticut's workforce is a heavy hitter – the state is ranked fourth in the nation for the productivity of its labor force and fourth for its percentage of adults with advanced degrees. The strong corporate presence here in Connecticut makes it a state where business leaders versed in organizational leadership are always in demand for the unique skillset they bring to business of nearly every size and reach.
<!- mfunc feat_school ->
Featured Programs:
Sponsored School(s)
<!- /mfunc feat_school ->
Since 2019, confidence in the state's economy has reached new heights. Moody's upgraded Connecticut's debt rating, while at the same time the bioscience, technology, advanced manufacturing, and financial technology industries have taken off, accounting for about $100 billion in GDP and 200,000 new jobs. Business creation in Connecticut is on the move, consistently increasing year over year, while legacy companies like Pfizer, PepsiCo, Pratt & Whitney, Linde continue to pour investments into the state and stimulate job creation.
Connecticut's workforce is a well-educated and highly productive one, and career opportunities in areas like information technology and digital media give talent here options. Corporations and organizations know that an educated and skilled workforce still needs guidance from business leaders prepared with bachelor's, MAOL, MSOL, and MBA degrees with a concentration in organizational leadership. It's these leaders who know how to effectively develop, maintain, and motivate strong teams.
Connecticut professionals in organizational leadership are valued in all areas of business and industry, government, politics, and education. Those with bachelor's degrees hold mid-level positions like team leader, HR manager, and departmental manager. Those with MBAs and other master's in OL also rise to high-level positions like organizational developmental specialist, operations director, and even C-suite executive roles. These business pros are goal-oriented problem solvers and decision makers whose focus on guiding and inspiring talent makes them an indispensable addition to leadership teams at every level.
Whether you're an up-and-coming leader looking to break into a management role or a current leader with your sights set on the C-suite, a degree in organizational leadership serves as an outstanding foundation for honing your leadership skills.
JP Morgan: How A Connecticut Native's Power and Influence Reshaped the American Economy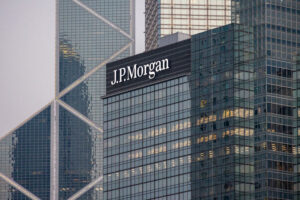 JP Morgan, a titan of finance in the late 19th century, was a Connecticut native whose power, influence, and remarkable ability to lead allowed him to become one of the world's most powerful bankers and industrialists of his time.
He was largely credited with reviving a nation during times of economic upheaval, organizing Wall Street, and ushering in a new era of the American economy, complete with a Federal Reserve. From restructuring to trusts to consolidations to mergers, Morgan was behind some of the largest corporate moves that established the U.S. economy as one of the most powerful in the world.
John Pierpont Morgan (1837-1913) was born and largely raised in Hartford, Connecticut, to a successful financier, Junius Spencer Morgan. He started out as an accountant at a New York banking firm and soon became involved in his father's merchant banking firm in NYC. By 1871, he had made partner with the NYC firm of Drexel, Morgan and Company – a large source of federal government financing. It was reorganized as JP Morgan and Company in 1895, and today, it remains one of the most powerful financial institutions in the world.
Morgan the financier made weighty, monumental moves that garnered him praise and stabilized industries that were on the verge of ruin. But it was Morgan the leader who effortlessly commanded every board room that he entered. His ability to motivate and inspire others is, perhaps, one of his most enduring legacies.
He restructured and reorganized the nation's leading rail lines in an effort to financially stabilize their operations and achieve stability in the rail industry. As a result, he became a member of the board of directors of many railroads and gained significant portions of their stock, which further increased his influence and power in the industry.
During the Panic of 1893, Morgan was able to form a syndicate that resupplied the government's gold reserve, thereby thwarting a Treasury crisis. And within a few years, Morgan was using his power to take over a number of major manufacturing consolidations, essentially reshaping the American manufacturing sector. He was behind a massive merger between Edison General Electric and Thomson-Houston Electric Company to form General Electric, which became the nation's largest manufacturing firm of the time. He also merged the Federal Steel Company (which he helped create in 1898) and the Carnegie Steel Company to form the United States Steel Corporation – the world's first billion-dollar corporation.
He again came to the nation's rescue after the stock market panic of 1907. He brought together some of the country's top financiers and convinced them to take on large government deposits that were used to rescue major banks and corporations, prevent their collapse, and stabilize the markets.
What You Can Do in Connecticut With a Master's or Bachelor's Degree in Organizational Leadership
Both new and existing companies know that developing and maintaining an efficient, effective, and inspired workforce is the key to realizing goals and meeting objectives, which is why they are increasingly relying on the expertise of professionals with degrees in organizational leadership, capable of effectively communicating the overall mission to the teams they lead.
Organizational leadership professionals have a keen appreciation for clear communication and the power of positive influence and a skillset that's focused on teamwork, ethics, and outstanding leadership. All companies and organizations, big or small, benefit from the knowledge and expertise of business execs skilled in organizational leadership bring to the workforce. This is especially true in entities that are growing their operations and expanding their reach. For example, in 2022 alone, a number of corporations announced expansions in Connecticut:
Universities in Connecticut Offering Master's and Bachelor's Degrees in Organizational Leadership
Bachelor's and master's degrees in organizational leadership are ideally designed to prepare both future and current business pros who understand the value of maximizing organizational performance to reach company goals. Bachelor's degrees in organizational leadership prepare young professionals to assume leadership and management roles that call for expertise in ethical leadership, conflict management, critical thinking, decision-making, and strategic planning.
Master's degrees, which are often structured as Master of Science (MSOL), Master of Arts (MAOL), or MBA programs in organizational leadership, provide mid-level management and leadership pros with an in-depth examination of organizational performance and the concepts that affect organizational change and drive innovation. These graduate degrees are designed to prepare individuals to take on executive-level and specialty roles within a company and organization and are the ideal springboard for mid-level professionals aspiring to climb the corporate ladder.
You'll find many master's degrees in organizational leadership allow you to focus your course of graduate study in everything from HR leadership to healthcare to nonprofit leadership. And many programs in organizational leadership are designed in accelerated and/or online formats to best accommodate the needs of today's busy, working professionals.
Charter Oak State College
Accreditation: NECHE
Public School
Online

BS in Organizational Leadership
MS in Organizational Effectiveness Leadership
Also offers: BS in Business Administration (Organizational Management)
School of Business, Technology, and Advanced Manufacturing
Accreditation: NECHE
Private School
Online, hybrid

MS in Organizational Leadership
School of Business
Accreditation: NECHE
Private School
Online

MS in Organizational Leadership
Also offers: MBA (Leadership)