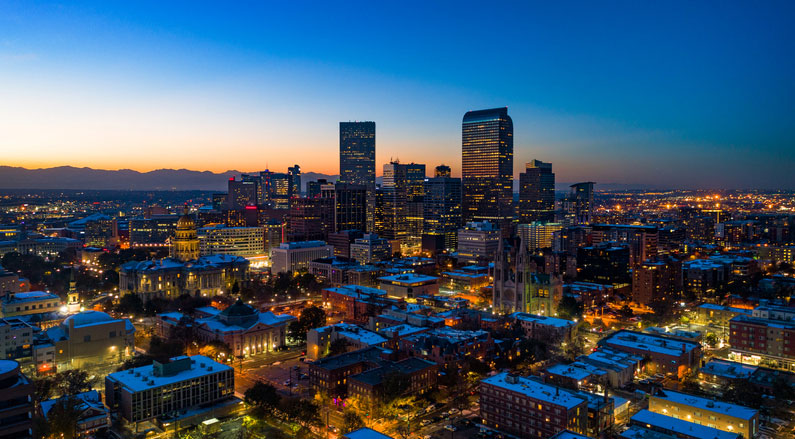 There may be no better state to flex your leadership skillset than in Colorado, a state known for its talented and dynamic workforce. Grounded by a pool of talent and skill that is second to none (Forbes ranked Colorado first in the nation for its state labor supply), Colorado enjoys a strong business climate and is consistently recognized as one of the best places to do business. In fact, the state's labor pool consistently drives innovation and economic vitality in the Centennial State. Workers here are young, educated, and supported by a bevy of training support organizations, making them among the nation's most valued. Not only does this bode well for the state's economic climate, it also means exciting opportunities for professionals in organizational leadership.
<!- mfunc feat_school ->
Featured Programs:
Sponsored School(s)
<!- /mfunc feat_school ->
From public companies to private corporations to state and federal governmental agencies to nonprofits and beyond, pros in organizational leadership are there to guide and motivate teams of talent to reach organizational objectives. They envision the goals, they devise the strategies, and they implement the changes that maximize organizational performance and drive innovation.
Organizational leadership professionals are valued in business and industry, politics, the military, and beyond. And in Colorado, a state that's home to more than one hundred of the nation's fastest growing companies, according to Inc. (based on revenue growth between 2018-2021), opportunities in this field abound in industries like advertising, software, and consumer products.
Take Harvest Hosts, for example. This Vail-based travel and hospitality company, which offers overnight stays in more than 6,000 locations, grew by nearly 6,000% in between 2018 and 2021. And Matter Made, a Denver-based marketing firm for tech companies, also experienced massive growth – 5,000% – in the last three years.
Whether you're a young professional looking to land a supervisor, team leader, or management role or a mid-level management or HR pro with aspirations of honing your leadership abilities and climbing the corporate ladder, organizational leadership degrees serve as outstanding preparation for achieving your career goals. From project manager to training and development manager to operations manager to CEO, career opportunities for professionals in organizational leadership are abundant and exciting.
The Unsinkable Molly Brown and How Her Lifelong Commitment to Human Rights Employed Important Aspects of Organizational Leadership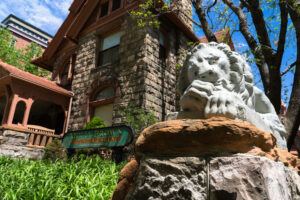 Not all leaders are found within the four walls of a conference room. Those who have the ability to achieve success by leading and inspiring others are valued in nearly all walks of life. They're politicians, social reformers and, like Molly Brown, human rights advocates. Brown used her influence and reputation to lead the fight for women's, children's, and workers' rights.
Molly Brown, born Margaret Tobin in 1867, was primed for leadership from an early age, as she came from a progressive family who believed that women should have the same educational opportunities as men. During her young adult years, she and her brother moved to a Leadville, a mountain town in Colorado, where she witnessed first-hand the dangerous conditions and low pay of the prospectors who worked there.
She began helping the community by opening a soup kitchen for the miners and their families, working to improve the town's schools, and establishing a western branch of the woman suffrage movement.
She married JJ Brown, a mining engineer there, and soon after experienced the Silver Crash of 1893, largely considered one of the worst economic crises in Colorado history. The Browns, however, escaped the economic downturn when JJ discovered gold, and they moved to Denver. However, Molly was still committed to her philanthropic and human rights efforts and became a founding member of the Denver Woman's Club, which was established to provide women and children with better rights. She worked alongside a local judge to establish one of the first juvenile courts in the nation.
She gained immediate fame for surviving the Titanic disaster of 1912 and was dubbed "the Unsinkable Molly Brown" as a result. But it was her charitable works following the disaster that garnered her national fame. She established the Survivors' Committee and helped raise more than $10,000 from first-class passengers to help other survivors of the tragedy.
A few years later, she used her national influence to help the miners in Ludlow, Colorado, who were striking for better working conditions. She was largely credited for helping improve the brutal business practices of John D. Rockefeller, who owned the mine.
She didn't stop there, either. In the years that followed, Brown advocated for minimum wage, an eight-hour workday, and equal rights for women workers. She spoke out about workers' rights at the 1914 Conference of Great Women and worked alongside Alice Paul, who famously dedicated her life's work to the women's suffrage movement and was a key figure in the passage of the 19th Amendment.
In 1932, Brown received the French Legion of Honor for her work on behalf of women, children, for miners' rights, and for her volunteer efforts during WWI.
What You Can Do in Colorado With a Master's or Bachelor's Degree in Organizational Leadership
Professionals in organizational leadership oversee a company's most valuable asset: human capital. Whether at the ground level, where they lead and manage small teams of employees, or near the top rung of the ladder, where their leadership programs, policies, and incentives reverberate throughout an entire organization, organizational leadership experts create and maintain the environments that lead and inspire talent to achieve company goals.
Their skills are especially valuable in times of corporate expansion and business growth. Organizational leadership professionals are called upon to make the strategic decisions and design and implement the initiatives that ensure a smooth transition during periods of growth. Just some of the Colorado companies where you're sure to find these professionals driving innovation through organizational effectiveness include:
Universities in Colorado Offering Master's and Bachelor's Degrees in Organizational Leadership
When you're ready to make the move that will elevate your managerial and HR skillset and position you for outstanding leadership opportunities, a bachelor's or master's degree in organizational leadership will get you there.
Bachelor's degrees in organizational leadership prepare students to become leaders and managers who understand how to motivate employees, develop workforces, and establish cultures of respect in the workplace.
Master's degrees in organizational leadership are designed as Master of Arts (MA), Master of Science (MS), and MBA programs. Through these graduate-level programs, you'll refine your skillset and personal leadership style and become a more confident professional with a deep understanding of strategic planning, workforce development, international communications, conflict resolution, and more.
Master's degrees like the MSOL and MAOL prepare students for executive-level roles in HR, consulting, finance, education, government, and beyond. Many also offer concentration options that allow students to focus their course of study on an area like public sector/government leadership, HR leadership, and servant leadership. Plus, many of these programs are offered in partially or fully online formats to accommodate the needs of today's busy, working professionals.
Colorado Christian University
College of Adult and Graduate Studies
Accreditation: HLC
Private School
Online

BS in Organizational Management in Christian Leadership
Master's in Organizational Leadership
Also offers: MBA (Leadership)
Colorado Mountain College
Accreditation: HLC
Public School
Campus, hybrid

BAS in Leadership Management
Anderson College of Business and Computing
Accreditation: HLC
Private School
Campus, online

MS in Organizational Leadership
University of Colorado Boulder
Division of Continuing Education
Accreditation: HLC
Public School
Online

MS in Organizational Leadership