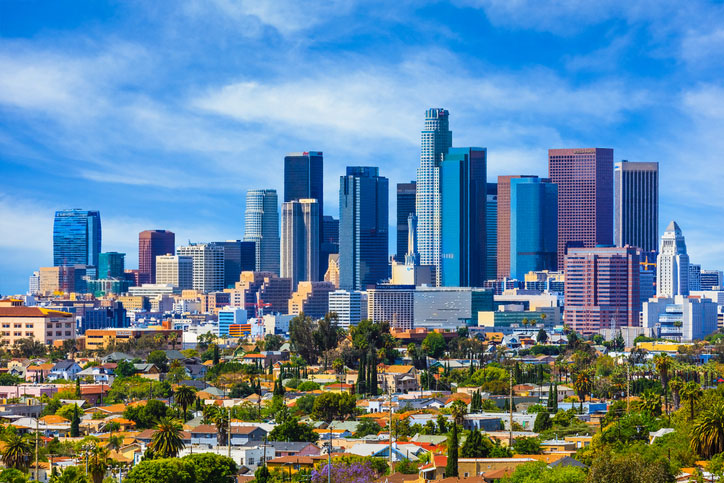 Human capital: It's one of the most important elements of an organization. But unlike other aspects of business that can be calculated and measured in black and white, the value of human capital is not so easy to predict. Professionals with expertise in the human side of business know all too well the countless variables behind managing and motivating a company's talent and how it can mean the difference between organizational excellence and failure.
<!- mfunc feat_school ->
Featured Programs:
Sponsored School(s)
<!- /mfunc feat_school ->
California professionals in organizational leadership hold titles in nearly all levels of management and leadership, from team leaders and organizational managers to management analysts, organizational development specialists, and CEOs. Their advanced understanding of individual and group behavior allow them to maximize organizational performance and achieve company objectives. They're not just corporate executives, either. Organizational leadership experts are politicians, labor union leaders, social reformers, and military officers.
It's certainly not surprising that California, a state known for its power and influence, is home to leaders who have made a lasting name and legacy for themselves and the business and organizations they lead. California's list of leaders, many of whom are known on a national and even international scale, include names like Sundar Pichai, Google CEO, Tim Cook, Apple CEO, and Dr. Patrick Soon-Shiong, Los Angeles Times owner.
Consider all the big names in business and industry and you'll find a common thread: they're all in the business of people. Take Jeff Weiner, Executive Chairman of LinkedIn, for example. During his eleven-year tenure as CEO, he created a united, global workforce. He grew LinkedIn from just a few hundred employees to nearly 13,000 and led the company's evolution to become 850 million members strong. Today, his work with the company is focused on mentoring and coaching the leadership team and strategizing on key initiatives.
Whether you're new to business and want to establish yourself as a professional in organizational leadership or you're currently in a leadership position and are looking to elevate your skillset and climb the corporate ladder, undergraduate and graduate degrees in organizational leadership are designed to get you where you want to be.     
Bob Iger's Organizational Leadership Skills Have Helped Preserve the Legacy of The Walt Disney Company While Promoting Innovation and Growth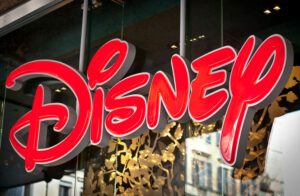 "Optimism. One of the most important qualities of a good leader is optimism, a pragmatic enthusiasm for what can be achieved. Even in the face of difficult choices and less than ideal outcomes, an optimistic leader does not yield to pessimism. Simply put, people are not motivated or energized by pessimists." ~ Bob Iger
Walter E. Disney, known to all as the famous Walt Disney, did what few could ever do – he established himself and his brand as an indelible part of Americana. In his 43-year career, Disney managed to change the landscape of American (and later world) culture and create an enduring legacy that will live on for generations to come.
Fast forward nearly a hundred years (Walt Disney established Disney in 1923) and The Walt Disney Company is a major worldwide company that isn't showing any signs of slowing down. And at its helm is Bob Iger, largely considered one of the most successful CEOs in the history of the company.
From 2005-2020, Iger served as CEO (though he's been part of Disney since the company acquired Capital Cities/ABC in 1995). During this time, he made extraordinary decisions that included acquiring bands like Pixar, Marvel Entertainment, and Lucasfilm… expanding into international markets… closing a $71 billion buyout of 21st Century Fox… and starting the streaming Disney+ service. Under his tutelage, Disney expanded its reach to East Asia and opened the Hong Kong Disneyland Resort and the Shanghai Disney Resort.
With an eye on retirement, he stepped down as CEO in 2020 (but was still involved in the company); however, in November 2022, it was announced that he would return as CEO to The Walt Disney Company to take the company into a new chapter of transformation.
During Iger's tenure, The Walt Disney Company was named as one of the "Most Reputable Companies" by Forbes; as one of the "World's Most Admired Companies" by Fortune, and one of the "World's Most Respected Companies" by Barron's.
Iger began his career in 1974 at ABC studios, where he held the role of studio supervisor. He spent the next 30 years climbing the corporate ladder until he became CEO of The Walt Disney Company in 2005. When he began his role as CEO, Disney had a net income of $2.5 billion; by 2019, the company had a net income of $12.3 billion – a 404% increase.
In his 2019 book, The Ride of a Lifetime: Lessons Learned from 15 Years as CEO of the Walt Disney Company, he identified ten core principles for leadership: optimism, courage, focus, decisiveness, curiosity, fairness, thoughtfulness, authenticity, the relentless pursuit of perfection, and integrity. Based on Disney's growth, it's clear Iger practices what he preaches.
What You Can Do in California With a Master's or Bachelor's Degree in Organizational Leadership
Opportunities in organizational leadership abound in California. From business and industry to politics to government to the nonprofit sector, if there's a state that's ripe with opportunities for professionals in organizational leadership, it's California.
California still leads the nation in new business formation, and the many corporate giants that call the Golden State home are busy building their empires and expanding their reach. This, of course, bodes well for professionals in organizational leadership who are called upon to lead and motivate both new and existing teams of talent.
Google, for example, announced expansions and investments totaling $9.5 billion in 2022 alone. New offices, new facilities, and new endeavors are just some of what this Bay area corporate mammoth has in store in the coming years.
In 2022, Amazon announced the creation of more than 2,500 corporate and tech jobs in the coming years. This business expansion includes more jobs in the San Diego and Los Angeles Tech Hub areas, which include Irvine and Santa Monica. In 2021 alone, Amazon created more than 17,000 jobs and opened more than 15 sites in California.
And GoGoSonic, an on-demand grocery delivery platform, is set to make a major expansion in Los Angeles that includes a site in Southern California and eight to ten warehouses throughout the region in the coming year.
Universities in California Offering Master's and Bachelor's Degrees in Organizational Leadership
A growing number of degrees in organizational leadership means more options than ever for achieving the education that will propel you into the next chapter of your career. If you're at the ground level of your career, you'll appreciate the strong business and HR foundation that a bachelor's degree in organizational leadership provides.
And if you're looking to hone your current business skills and take the next step in your career, you'll love the many options available at the graduate level. Master of Science (MSOL), Master of Arts (MAOL), and MBA programs in organizational leadership feature an in-depth examination into the psychological theories of leadership in an evolving business climate. These programs allow business professionals to sharpen their leadership and management skills through coursework in team-building, leadership, ethics and social responsibility in management, power strategies, organizational behavior, and more.
Many of these programs offer concentrations in areas like military leadership and HR leadership, and many are also offered in a partially or fully online format to accommodate the needs of today's busy professionals.
California Baptist University
Accreditation: WASC
Private School
Online

BA in Organizational Leadership
MA in Organizational Leadership
California Intercontinental University
Accreditation: DEAC (Distance Education Accrediting Commission)
Private School
Online

MBA in Healthcare Management and Leadership
Also offers: 
DBA in Global Business and Leadership
DBA in Healthcare Management and Leadership
California Lutheran University
School of Management
Accreditation: WASC
Private School
Campus

Bachelor's of Organizational Leadership
California State University - Stanislaus
Accreditation: WASC
Public School
Campus

Concordia University - Irvine
Accreditation: WASC
Private School
Campus, online

MA in Organizational Leadership
Fresno Pacific University
School of Business
Accreditation: WASC
Private School
Campus, online

MA in Strategic and Organizational Leadership
Also offers: BA in Christian Ministry and Leadership
Accreditation: WASC
Private School
Hybrid

BA in Organizational Leadership and Human Skills Development
Also offers: MS in Leadership
Los Angeles Pacific University
Accreditation: WASC
Private School
Online

BA in Organizational Leadership
MA in Organizational Leadership
Mount Saint Mary's University
Business Administration Department
Accreditation: WASC
Private School
Campus

MBA with a concentration in Organizational Leadership
Accreditation: WASC
Private School
Campus, online

BS in Organizational Leadership
MS in Organizational Leadership
School of Business
Accreditation: WASC
Private School
Online

MS in Organizational Leadership
Also offers: PhD in Organizational Leadership
Graziadio Business School
Accreditation: WASC
Private School
Campus, online

MBA with a concentration in Leadership and Managing Organizational Change
Also offers: MS in Management and Leadership
Point Loma Nazarene University
Accreditation: WASC
Private School
Hybrid, campus, online

BA in Organizational Leadership
MA in Organizational Leadership
San Diego Christian College
Accreditation: WASC
Private School
Online

Accreditation: WASC
Private School
Online

BA in Business Administration
MA in Organizational Leadership
The Master's University and Seminary
Accreditation: WASC
Private School
Online

BA in Organizational Leadership
College of Business and Public Management
Accreditation: WASC
Private School
Campus, online

BS in Organizational Leadership
MS in Organizational Leadership
University of Massachusetts Global
Accreditation: WASC
Private School
Online

BA in Organizational Leadership
MA in Organizational Leadership
Also offers: 
BBA in Business Administration with an Organizational Leadership concentration
MBA with an Organizational Leadership concentration
Master of Public Administration with a concentration in Organizational Leadership
School of Business and Society
Accreditation: WASC
Private School
Campus, online (synchronous)

MS in Organizational Leadership
University of Saint Katherine
Accreditation: WASC
Private School
Online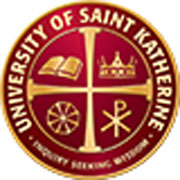 MA in Organizational Leadership
University of West Los Angeles
School of Business
Accreditation: WASC
Private School
Campus, online, hybrid

MS in Leadership Management and Technology
Vanguard University of Southern California
Accreditation: WASC
Private School
Campus, online

College of Business
Accreditation: WASC
Private School
Campus, online

MBA in Organizational Management
Also offers: DBA with a concentration in Strategic Leadership for the 21st Century
William Jessup University
School of Theology and Leadership
Accreditation: WASC
Private School
Campus, online

School of Business
Accreditation: WASC
Private School
Campus, hybrid

MBA with a concentration in Global Strategy-Leadership