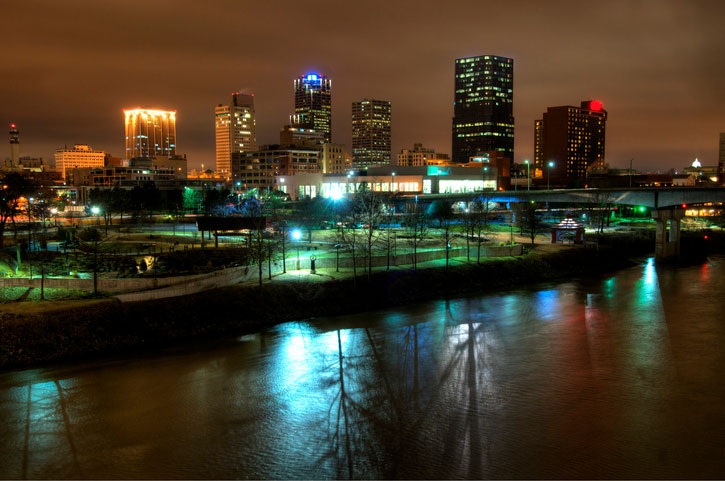 It was Vince Lombardi who famously said, "Leaders are made, they are not born." You have the passion and the enthusiasm to lead teams and make lasting change, but do you have the skills to execute initiatives and programs and motivate the teams you want to lead?
<!- mfunc feat_school ->
Featured Programs:
Sponsored School(s)
<!- /mfunc feat_school ->
Arkansas is no stranger to leaders who have worked their way to the top and made a name for themselves. Take William Dillard, for example. He founded one of the nation's most successful retail chains, Dillard's Department stores. He graduated with an MA from Columbia and opened his first location in 1938. Today, Dillard's, headquartered in Little Rock, remains one of the largest department store chains in the nation.
And there's J.B. Hunt, who founded J.B. Hunt Transport in Lowell in 1961. The company is now one of the nation's largest and most successful transportation logistics companies.
And no list of Arkansas leaders is complete without mentioning Sam Walton. Born in Newport, he opened his first Walmart location in Rogers in 1962. Though Walton died in 1992, Walmart remains the fastest growing and largest retailer in the nation, with sales of about $460 billion in FY2022, owing it all to a C-suite full of legendary corporate leaders with degrees in organizational leadership.
If you aspire to a position in corporate leadership – or a higher, more influential position – a bachelor's, MAOL, MSOL, or MBA in organizational leadership could help get you there. Organizational leadership curriculum is purpose-built to prepare business leaders capable of building and inspiring teams, fostering talent, and get everyone within an organization rallying around common goals. Graduates of these programs emerge as team leaders, unit supervisors, training and development managers, and project managers. They are also top-level directors and executives, consultants, and analysts.
They lead by example, solve problems, and craft solutions that drive lasting change, whether as corporate leaders, military brass, politicians, or social reformers.
Whether you're starting out at the ground level in management or HR or you're a mid-level professional looking for your next opportunity, you'll benefit from training in organizational leadership. Bachelor's degrees in organizational leadership provide the foundation necessary to climb through the ranks, while an MSOL, MAOL, or MBA in OL can prepare mid-level executives to step into the C-suite.
In Arkansas, Organizational Leaders Can Be Found Bringing People Together For the Greater Good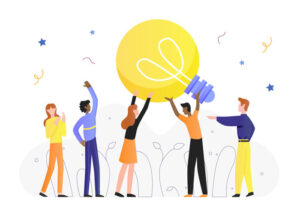 There are leaders, and then there are leaders who can rally other leaders to support their cause.
Senator Jim Hendren is an independent who served more than 15 years in the Arkansas legislature and more than two decades in the military. He founded Common Ground Arkansas, a grassroots movement that supports other political leaders who "put good ideas and the good of Arkansas ahead of partisanship."
Henderson isn't tackling this fight alone. He's established a strong board of military, political, and social leaders who have committed to using their influence and authority to work toward his cause:
LeAnne Burch, Monticello; Retired Brigadier General, U.S. Army
Mayor George McGill, Fort Smith; Mayor, Fort Smith
Davy Carter, Jonesboro; Banker and Attorney
Veronica Gromada, Bentonville; Attorney, Walmart
Sen. Jim Hendren, Sulphur Springs; President, Hendren Plastics
Mark Isbell, North Little Rock; Partner, Isbell Farms
Andy McNeill, Russellville; CEO, Denali Water Solutions
Archie Schaffer III, Fayetteville; Consultant and Retired EVP, Tyson Foods
Sam Sicard, Fort Smith; President and CEO, First National Bank of Fort Smith
Nate Steel, Little Rock; Attorney, Steel, Wright, Gray, PLLC
Through his political reach and the reach of the organization's board members, Common Ground Arkansas supports politicians and other leaders who are loyal to the fight for Arkansas-first legislation. Henderson was inspired to create Common Ground Arkansas after long witnessing a population of Arkansans whose voice was drowned out in the two-party system. The goal of the organization is to disrupt the current political system and support commonsense leaders who put partisanship aside to work for the people of Arkansas and make lasting inroads toward solving issues in the state.
What You Can Do in Arkansas With a Master's or Bachelor's Degree in Organizational Leadership
Professionals in organizational leadership assume roles in HR, consulting, finance, education, government, and beyond. Whether their efforts are focused on workforce development, conflict resolution, or project and quality management, experts in organizational leadership meet business objectives and compete in the global marketplace.
Behind every corporate success story are organizational leaders who foster talent, inspire their workforces, improve morale, and lead change. Whether they're expanding their current operations or starting new ones, Arkansas business and industry knows that professionals skilled in the methods of organizational leadership are simply invaluable:
Just some of the ways heads of industry are putting organizational leadership to work in Arkansas include:
Universities in Arkansas Offering Master's and Bachelor's Degrees in Organizational Leadership
Universities in Arkansas offering bachelor's and master's degrees in organizational leadership arm aspiring and current business leaders with a unique combination of classic business and cutting-edge leadership skills.
Bachelor's degrees in organizational leadership offer a comprehensive foundation of knowledge in business, ethics, communications, human resources, and beyond, preparing graduates with all the qualifications it takes for team leader, department head, HR specialist, and other positions key to running almost any business.
MSOL, MAOL, MMOL, and MBA programs in organizational leadership provide students with an in-depth examination of individual and group behavior concepts and prepare them to assume and excel in nearly any role that requires leadership and strategic business skills. Graduate degrees in organizational leadership are growing in numbers as businesses realize the value of engaging and motivating employees to achieve collective goals.
Many of these programs offer unique concentrations such as human resource leadership, management consulting, and healthcare leadership. Plus, many are offered in convenient and flexible online formats to accommodate the needs of today's busy, working professionals.
Accreditation: HLC
Public School
Campus, online

BA in Organizational Leadership
PACE
Accreditation: HLC
Private School
Online

BS in Organizational Leadership
Also offers: BS in Leadership
Accreditation: ABHE (Association for Biblical Higher Education)
Private School
Campus, online

Master of Christian Leadership
Also offers: Bachelor of Christian Leadership
College of Business
Accreditation: HLC
Private School
Online

BS in Organizational Leadership
MBA/MS in Organizational Leadership
Ouachita Baptist University
Accreditation: HLC
Private School
Online

BA in Organizational Leadership
University of Arkansas - Fort Smith
College of Business and Industry
Accreditation: HLC
Public School
Online

BS in Organizational Leadership