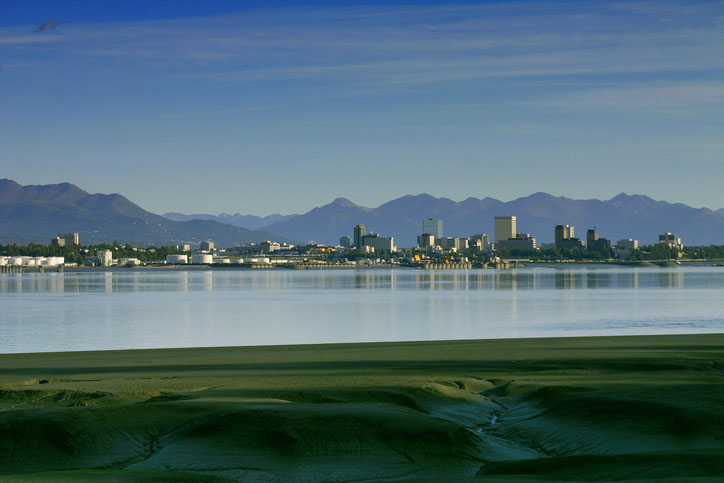 When you're dealing with the largest state in the nation (Texas is just 40% of its size), you can count on projects in business and industry being equally massive. For corporations and governmental agencies alike, the need for Alaska leaders who can realize organizational objectives and implement strategies for achieving them continues to grow at a record-breaking clip. Organizational leadership roles, which can range from mid-level department heads to top-level C-suite pros, are vital to the success of any project in a business, organization, or entity.
<!- mfunc feat_school ->
Featured Programs:
Sponsored School(s)
<!- /mfunc feat_school ->
Organizational leadership professionals create and manage unified, motivated, and inspired teams who are able to successfully meet growth and profitability goals – a necessity when dealing with behemoth-sized projects like those related to building and improving Alaska's infrastructure. Case in point: Alaska was the biggest recipient of federal funds delivered through the Bipartisan Infrastructure Law (Infrastructure Investment and Jobs Act) of 2021. Through this law, Alaska received nearly $3 billion in funding, which will be used for more than 560 projects. Groundbreaking investments in roads, bridges, airports, ports, and public transportation will make up the largest share of the funding, and another near-$300 million is earmarked for clean water initiatives.
Funding of this size and projects of this scale require highly focused partnerships between private corporations and governmental agencies and teams of talent numbering in the thousands. And, in every instance, professionals in organizational leadership will ensure that the critical investments being made for Alaskans are poised for success. Construction of an interstate highway system, rebuilding of major roadways, and the single largest dedicated bridge investment are just some of the many projects that will demand outstanding leaders at all levels to manage the teams who will work together to achieve organizational success.
Elizabeth Peratrovich's Fight Against Native American Discrimination is a Social Movement That's Relied on Organizational Leadership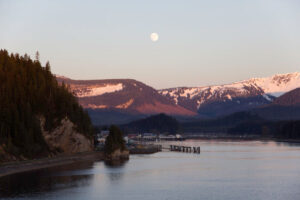 Organizational leaders don't just lead corporations and organizations— they also spearhead social change and make lasting in-roads focused on legislative change. In Alaska, Elizabeth Peratrovich remains a major historical figure in organizational change.
Elizabeth was born in Petersburg, Alaska, on July 4, 1911 as a member of the Tlingit Nation. Though she was adopted by Andrew and Mary Wanamaker, she experienced discrimination from the area's white residents. Native Americans experienced discrimination in nearly every aspect of their lives, from the schools they were allowed attended to the restaurants where they could eat to the hospitals where they could receive care.
In 1993, Elizabeth married Roy Peratrovich, another member of the Tlingit Nation. The couple moved to Juneau a few years later, where Roy served as the leader of the Alaska Native Brotherhood and she as the grand president of the Alaska Native Sisterhood.
After experiencing Native discrimination in Juneau, Elizabeth began a campaign to implore Governor Gruening to pass an anti-discrimination bill through the Territorial Legislature. Though the bill failed to pass, Elizabeth and Roy took their fight across the state, urging other Native Americans to join them. The anti-discrimination bill finally passed in the Senate and, in 1945, Governor Gruening approved the country's first anti-discrimination law, which granted "full and equal" rights for Native Americans to enjoy restaurants, hotels, soda fountains, parlors, barber shops, bathrooms, and more.
Nearly 44 years after Governor Gruening signed the law, Alaska designated February 14 as the Annual Elizabeth Peratrovich Day. And in 2020, the U.S. Mint released five million $1 coins commemorating the Anti-Discrimination Law of 1945.
What You Can Do in Alaska With a Master's or Bachelor's Degree in Organizational Leadership
Alaska business and industry is a unique amalgamation of old and new. Here you'll find business and industry that has supported Alaska's economy for generations alongside emerging fields that are built on innovation and promise to take state economic growth well into the future. From major oil production expansion plans to the creation of new solar farms, Alaska's projects are often massive in scale.
To realize these types of lofty visions, business and industry must create dynamic teams of talent who, in turn, must be led and motivated by business leaders who appreciate the importance of communicating the overall mission of the organization and establishing a strategy that achieves this mission. Just some of the recent projects to take shape in Alaska include:
Universities in Alaska Offering Master's and Bachelor's Degrees in Organizational Leadership
Those in organizational leadership roles understand and respect an organization's cultural structure and how to effectively manage conflict, motivate others, and create a performance-based culture.
From team leaders and department heads to major corporate roles such as chairman, director, and president, experts in organizational leadership must be able to successfully drive organizational change. Bachelor's degrees in organizational leadership provide an outstanding foundation for future business leaders, while master's degrees in organizational leadership (MSOL, MAOL, MBA) provide mid-level management professionals with the tools and knowledge they need to climb the corporate ladder and assume top-level corporate positions focused on leading change within a company or organization's cultural structure.
A growing number of graduate degrees in organizational leadership mean more educational options than ever. For example, many colleges and universities offering majors in organizational leadership allow students to focus their course of study on a concentration like human resources, public service, or military leadership, while some schools also offer combined majors such as organizational leadership/business administration. You'll also find a growing number of organizational leadership master's degrees that are offered in a partially or fully online format to accommodate the needs of today's busy professionals.
Alaska Pacific University
Accreditation: NWCCU
Private School
Campus, online

Executive MBA in Strategic Leadership