Quality organizational leadership is always essential regardless of the company or organization you are building. The best way to establish a career in organizational leadership is to develop the skills and knowledge that come with advanced degrees and certifications in management.
<!- mfunc feat_school ->
Featured Programs:
Sponsored School(s)
<!- /mfunc feat_school ->
These programs are designed to help you with various situations and in-depth roles that you will get once you earn the credentials needed to advance your career. Keep reading to understand the scope of organizational leadership and how it can shape your career in the future.
Understand the Scope of Organizational Leadership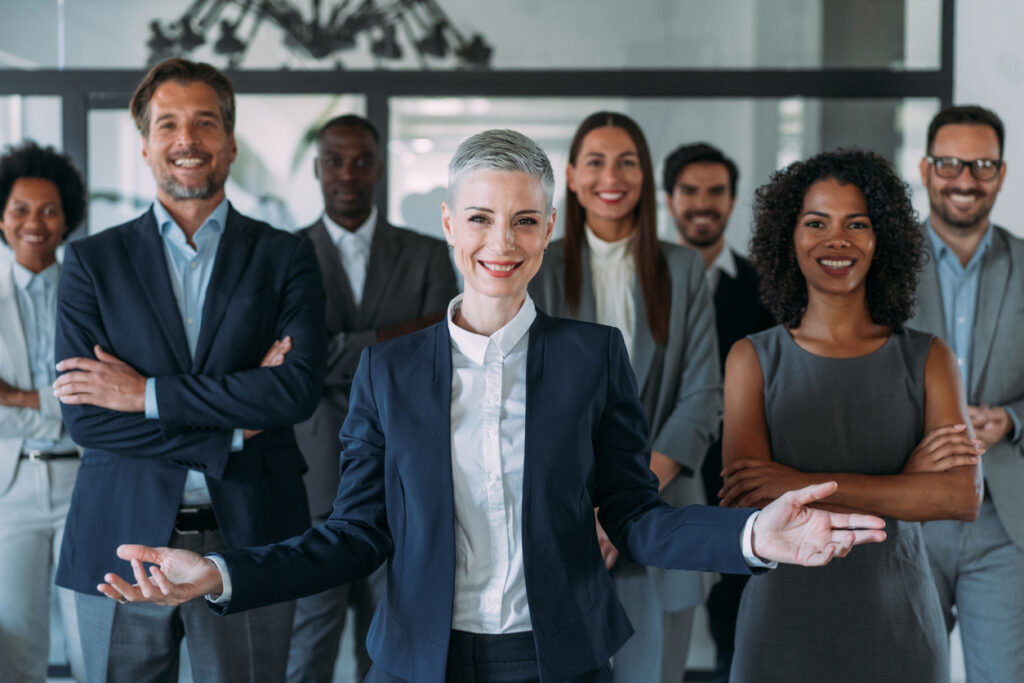 When you hear the term organizational leadership, this is about those taking charge and leading a company, non-profit, or even government agency to meet its vision by having the appropriate skills, traits, and experience. Organizational leaders are individuals who can adapt to the agency's needs and have a broader sense of leadership beyond traditional roles. 
Organizational leaders are effective and have a well-rounded group of traits that allow them to look beyond the bottom line and focus on the mission and morals of the agency. The following skills are required to be considered in organizational leadership in most companies:
Effective communication

Established emotional intelligence

Problem-solving and conflict resolution

Integrity

Motivational
Effective Communication – To lead successfully, communicating with others and relaying tasks, duties, and ideas to others is critical. It is also essential to have open communication where the leader listens and allows others to have a voice and express their opinions and thoughts. Ineffective communication can result in poor morale, which you want to avoid as an organizational leader. 
Established Emotional Intelligence – Quality organizational leadership means grasping your emotional intelligence and maintaining healthy emotional leadership regularly. Emotional intelligence has numerous components that need to be addressed, including self-awareness, self-regulation, social skills, relationship management, and compassion for others. 
Problem-solving and Conflict Resolution – Every day, organizational leadership is presented with situations that require the ability to problem-solve or implement conflict resolution. These issues can develop from operational issues or conflicts among team members. No matter where it began, developing creative solutions that will benefit all parties and keep the flow of the organization going is crucial. 
Integrity – One of the most essential life skills that any leader needs is integrity and the ability to always do what is right and moral. Having integrity means your team can trust you to be fair and just when making decisions and resolving conflicts that may arise periodically. 
Motivational – Improving your team members' morale will improve the organization's environment and be felt out in the community, as well. When employees are recognized for their work and then take it a step further to be recognized in the community, productivity will increase. Employee retention will also improve, allowing you to maintain quality talent. 
Potential Career Paths
Organizational leaders can operate as operations managers.
No matter what industry you are currently in, there is a need for organizational management across the board, and this role is filled in different capacities. The most common career paths that you can expect as an organizational leader in any company are one of the following:
Consultant

Project management

Human resources

Operations management
These are just a handful of the significant roles organizational leaders regularly take on in companies everywhere. Depending on your skill set and where your interests lie, you could be operating as an organizational leader in one of these critical roles. 
In-Depth Look at Job Roles
You may not be familiar with the different leadership roles available, and it is vital to be familiar with the duties and responsibilities that come with each position. 
Consultant
A career in consulting has grown significantly over the last two decades as the economy has shifted more towards globalization, and the expansion of trading has transformed. As more companies continue to grow, so does their need for leadership, and who better to implement strategies and training than experienced organizational leaders? In this consultant career, you can be brought in and do an overview of the current environment within the company and give strategies to help them improve. 
Project Management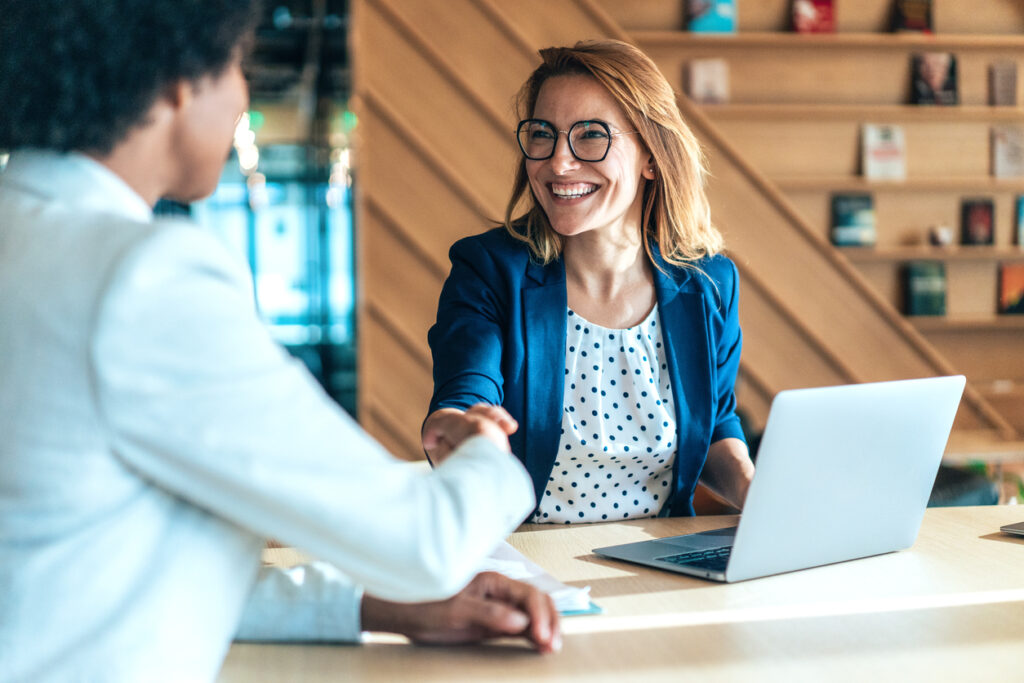 In most companies, the development and need for a project manager has grown recently. A project manager is a team leader that oversees some of the background tasks that are often forgotten because they are out of sight. However, they are essential to the company's overall work and must be managed regularly. The goal of this manager is to start and see the project to fruition before starting another project. 
Human Resources
One of the largest divisions in any organization is the human resources office. Overseeing the functions, employees and maintaining compliance with federal labor laws are just a few of the duties assigned to organizational leaders in human resources. They are responsible for ensuring that the work environment is safe for all employees and visitors who come on-site daily. 
Operations Management
You'll find organizational leaders operating as the operations manager for maintaining budgets and company finances. They are critical members of leadership needed in all industries and work to ensure that the organization's mission and goals are maintained financially. They will also audit the operations and determine whether or not specific tasks may be essential or optional. 
Career Advancement Opportunities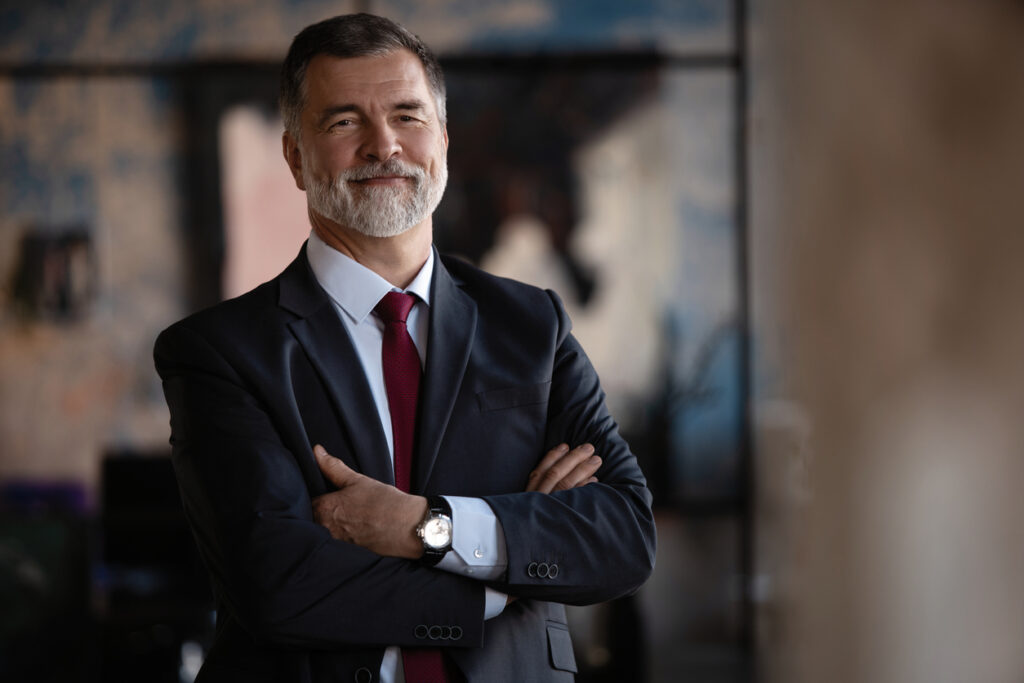 To progress your career into organizational leadership or a more specialized role in leadership, you can seek further education to pair with your experience. By gaining the appropriate degrees and certifications, you could advance to roles like CEO or COO of a company. Career advancement allows you to take advantage of your career, control where you would like to go and move your career to the next level. 
As the business world continues to change, management and leaders of these companies must take advantage of the knowledge out there and be prepared for these changes. Companies that allow their leaders to take advantage of career advancement see substantial growth as they develop and master new skills that can be utilized within the company. 
Real World Examples
Several examples of organizational leaders have become some of the most recognized names in the business industry due to their skills and opportunities for career advancement. 
After years of advancing as an organizational leader, Brian Halligan is a software leader who developed a software company, HubSpot, and has taken the CEO position. This company is one of the most successful when it comes to marketing and sales programs for clients and businesses everywhere to take advantage of. 
CEO of LinkedIn is Jeff Weiner, one of the influential leaders who rose through the company and helped with its development in the early 2000s. He is still with the company and has utilized his skills and education to help build an internationally recognized brand. 
Moving Forward in Organizational Leadership
A thorough understanding of organizational leadership and what it means to a company is important for anyone looking to move into one of these roles. These positions can begin as director roles and then advance to some of the higher and more administrative positions like CFOs, CEOs, and others. 
Over the last few decades, organizational leaders have shown room to grow and succeed with the right skills and education. If you are ready to take your career to the next step, check out our editor's choice best organizational leadership degrees at every level, for more information and to see what program fits your career goals.